Macao looks to the future with Traditional Chinese Medicine
Macao looks to the future with Traditional Chinese Medicine

Link copied
It's not just a holistic method of healing, but also an opportunity for a city in search of economic diversification.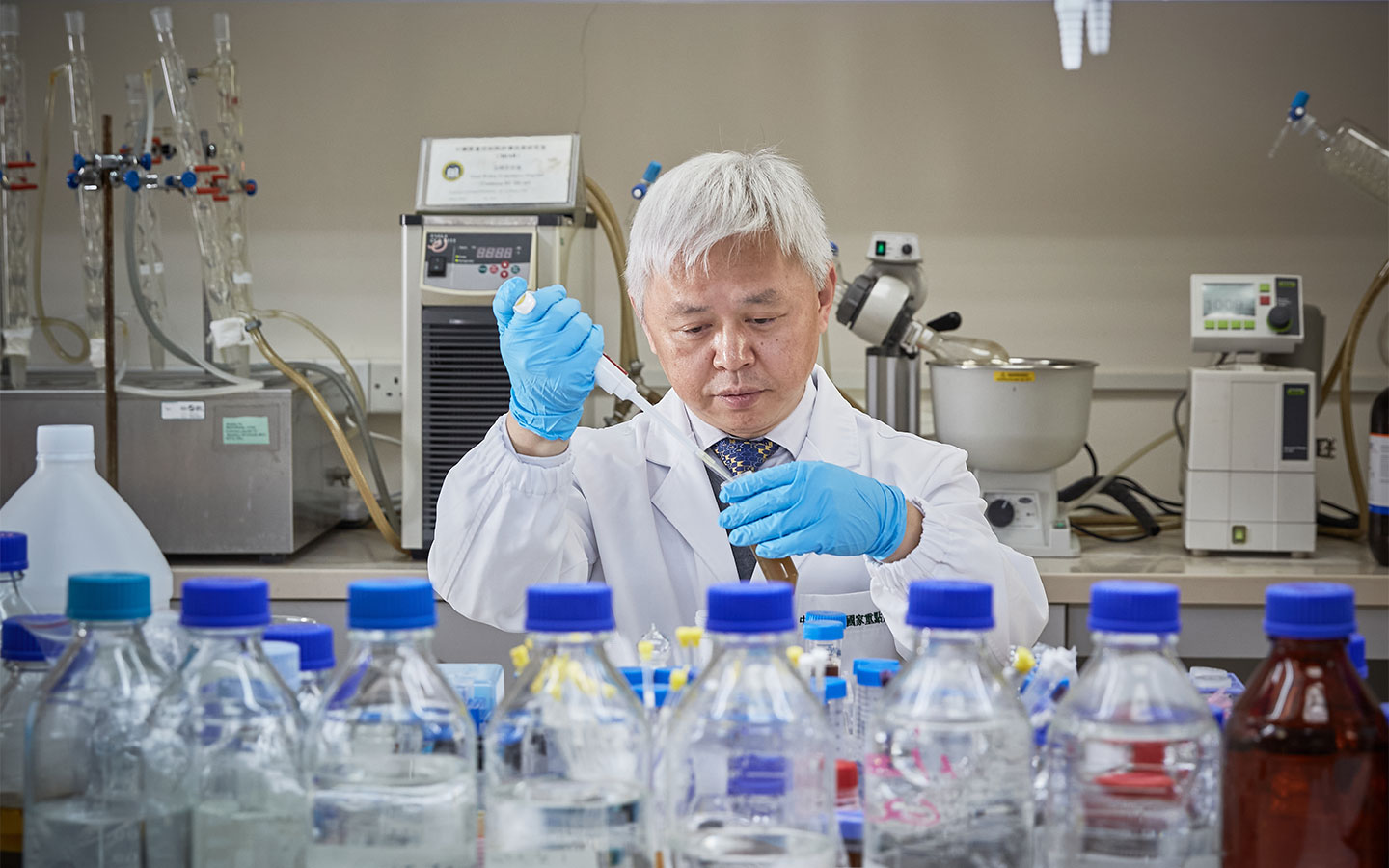 The old adage "prevention is better than cure" could well have been invented by the advocates of Traditional Chinese Medicine (TCM).
Honed and perfected over two millennia, TCM is a logical, gentle and beneficial approach to living healthily that starts with the assumption that qi – the vital force of life – surges through the body and any imbalance to it can cause illness.
TCM's therapies – using herbs, cupping, massage and acupuncture – aim to act in concert with the body rather than fight against it, and for this reason, its holistic approach to preventing, diagnosing and treating diseases has often stood at odds with Western medicine.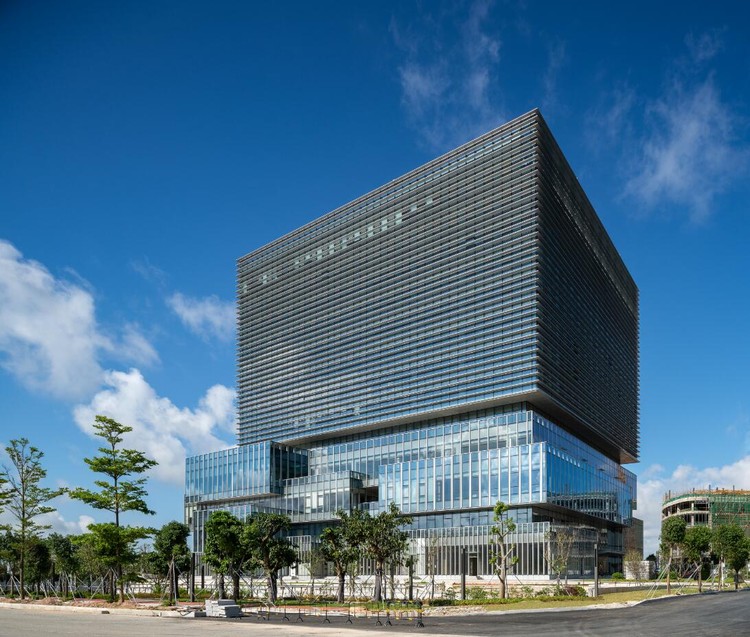 However, in recent years TCM has met with an increasing acceptance not just in China but all around the world, turning it into something of a money-spinner. And as a result, Macao has determined that this ancient art of healing could well spell a way ahead for the city's economy.
The city's Legislative Assembly has put its weight behind a bill regularising TCM codes and practices, and Macao's dozens of TCM pharmacies, traders and manufacturers stand to garner extra support from the nearby island of Hengqin, where the Guangdong-Macau Traditional Chinese Medicine Technology Industrial (GMTCM) Park is fast taking shape.
Back to the future
Since 2011, the State Key Laboratory of Quality Research in Chinese Medicine (SKL-QRCM) has been based at the University of Macau (UM) and the Macau University of Science and Technology (MUST).
Dr Zhou Hua, a full professor at the SKL-QRCM and dean of the Faculty of Chinese Medicine at MUST, says he can foresee the long-term success of the TCM industry in Macao as it can "benefit from the growing international recognition that TCM has garnered over recent years".
Indeed, the World Health Organization (WHO) has played no small part in this, and in 2018 it recognised TCM as a diagnostic tool for epidemiology, health management and clinical purposes.
"Generally speaking, the developmental trend of Chinese medicine in the international arena is very positive," says Dr Zhou. "For example, Australia and Portugal have already enacted TCM legislation and both the Korean and Japanese TCM industries have developed very well."
Investing time and money
In order to establish a profitable TCM industry, Macao needs to capitalise on the benefits of both local and national TCM policies, according to Dr Zhou.
"Currently in China," he says, "TCM has its own legislation that is separate from Western medicine. Unique policies and projects can accelerate the industrialisation of TCM in the Greater Bay Area."
Dr Zhou sees the potential of the TCM industry in Macao but says that its development will be "a gradual process that requires the collaborative efforts of academia, government and the people as well as support elements from mainland China".
"There is a huge gap in the level of industrial manufacturing between Macao and mainland Chinese TCM," he says.
"In Macao, there are only a dozen small-scale pharmaceutical factories. Moreover, to achieve such a well-established TCM industry, it will require massive resources and investment of up to RMB 100 million (MOP 124 million).
"Therefore, it is necessary to introduce larger capital and domestic companies, such as the China National Pharmaceutical Group – also known as Sinopharm – and other pharmaceutical companies."
Macao's got talent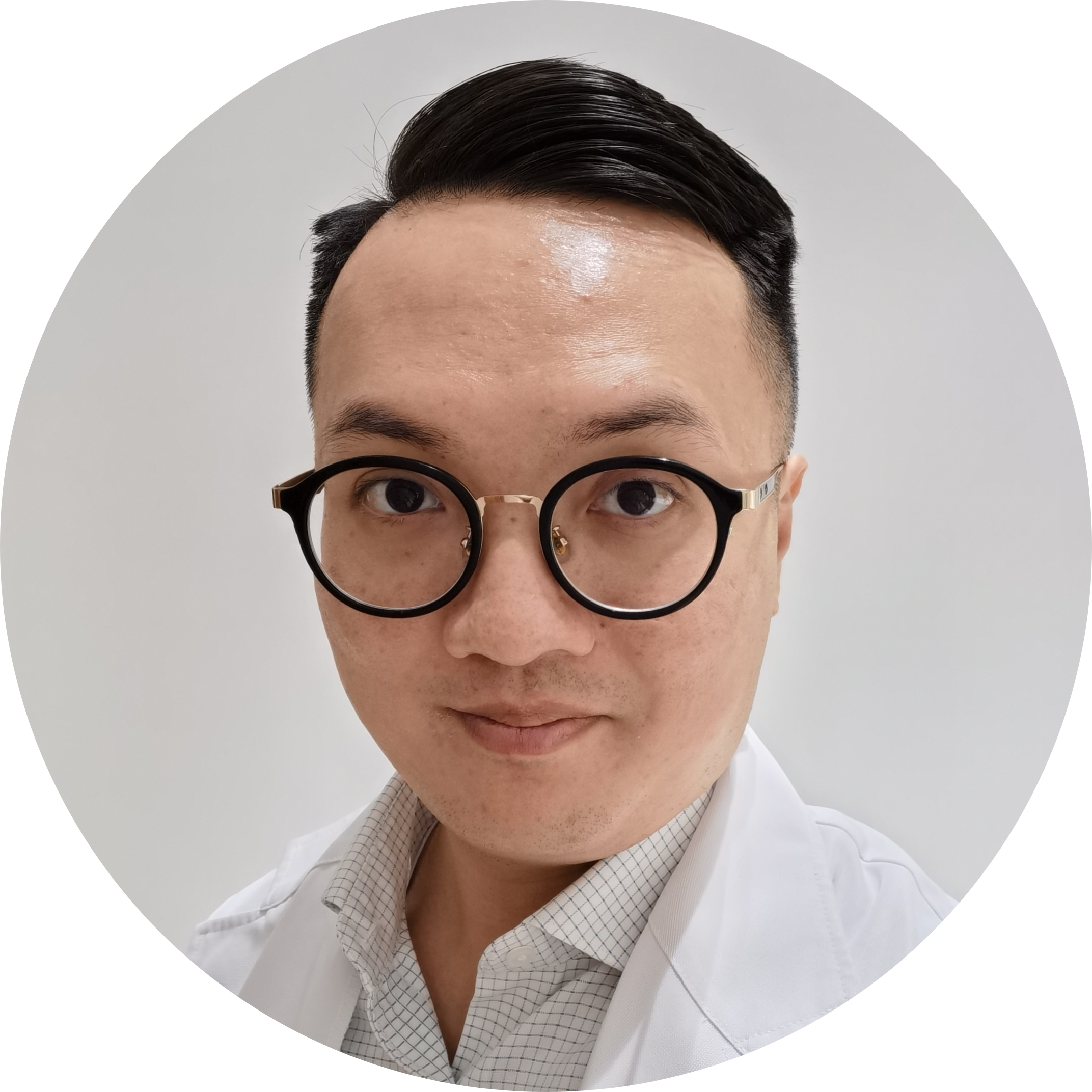 Dr Lai Ka Meng a TCM doctor at Cheng Mio Medical Centre in the heart of Macao, believes that the city's current TCM talent policies have actually put local practitioners in a strongly competitive position.  
He says: "There is an incentive-based policy for local TCM doctors called the Closer Economic Partnership Arrangement (CEPA).
"This allows statutory and registered TCM doctors in Macao to work on the mainland for at least three years. And we are exempt from the one-year internship requirement that's standard for the biggest hospitals on the mainland, as well as the mainland's qualification examination."
Dr Lai adds that local TCM doctors are also offered exchange and work opportunities in Portuguese-speaking countries across the world.
"Macao's TCM market is relatively standardised. "Similar to the measures on the mainland, we also have an examination and training system for TCM practitioners to ensure quality," he says.
"Also, one of the advantages of Macao is that the government's Department for Pharmaceutical Affairs (DAF) can regulate the quality and efficacy of the TCM ingredients more effectively due to the city's small size.
"This enables a more reliable regulatory regime to ensure the safety and quality of the clinical practice of TCM. This kind of industrialisation may not have a breakthrough effect in the short-term as scientific research takes a long time but I believe the industrialisation of TCM will be beneficial to the economic diversification of Macao in the long run.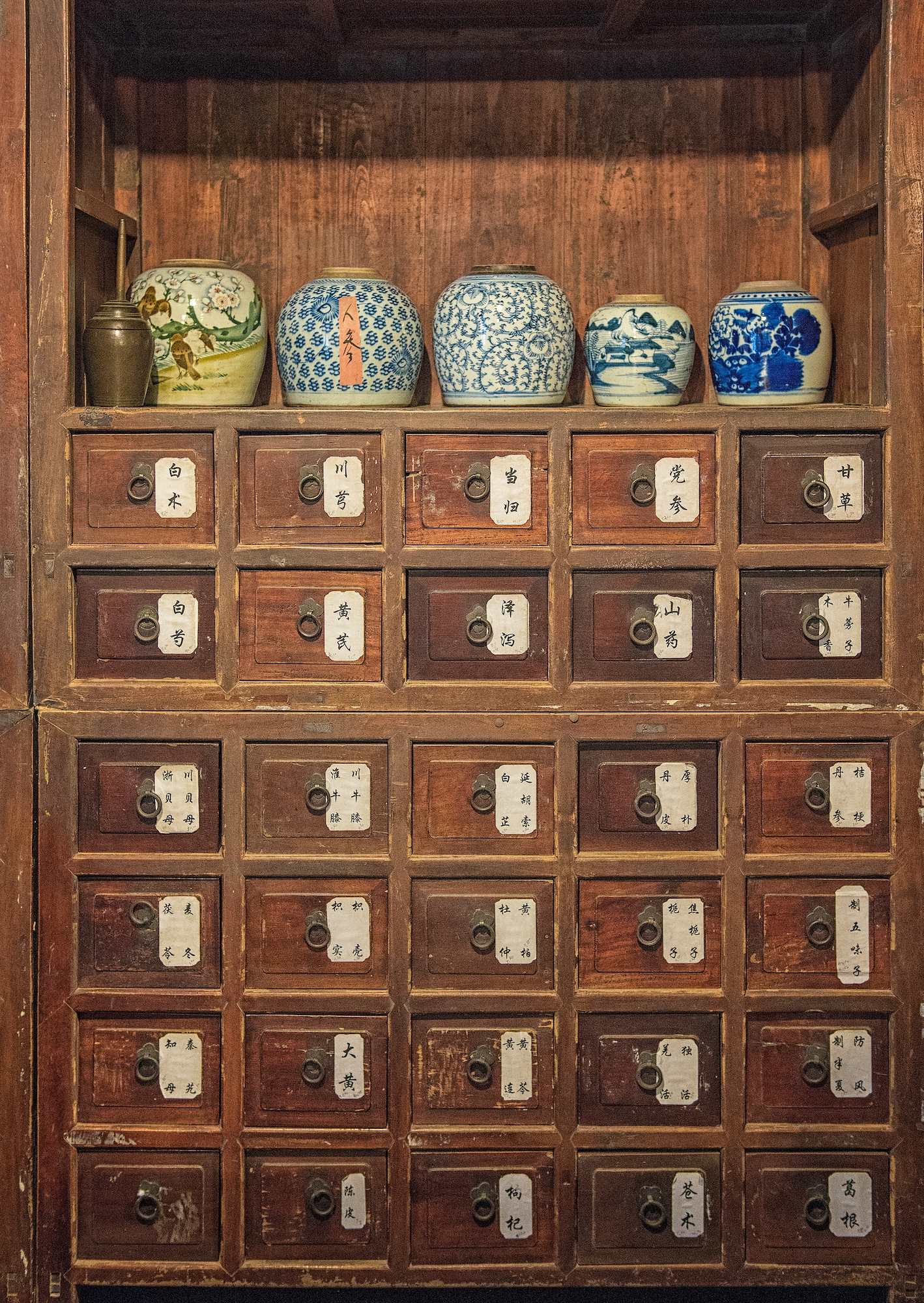 "Maybe, in the future, Macao can become not only a trading base for TCM but also a patented platform for quality monitoring in the city or over at the GMTCM Park in Hengqin."
The GMTCM Park is already a 'good bridge between the TCM industry and TCM practitioners' in the GBA and Macao, according to Dr Lai.
"It provides a platform for TCM doctors in Macao to communicate with the young doctors across the country," he says, "or even to communicate with TCM doctors in Portuguese-speaking countries. This all helps in the effective promotion of TCM across the world."
He adds that the GMTCM Park not only assists enterprises in the production of TCM products but also in the areas of quality control and policy research.
He notes that the park was involved in "providing opportunities for talent exchanges and merchandise sales" at a TCM conference in Lisbon, Portugal, in 2018, and it also held an innovative TCM training course in the Portuguese language in 2019.
Also, in 2016 and 2017, TCM training courses were organised for young Mozambique students in their home country by both the Mozambique Ministry of Health (MISAU) and the GMTCM.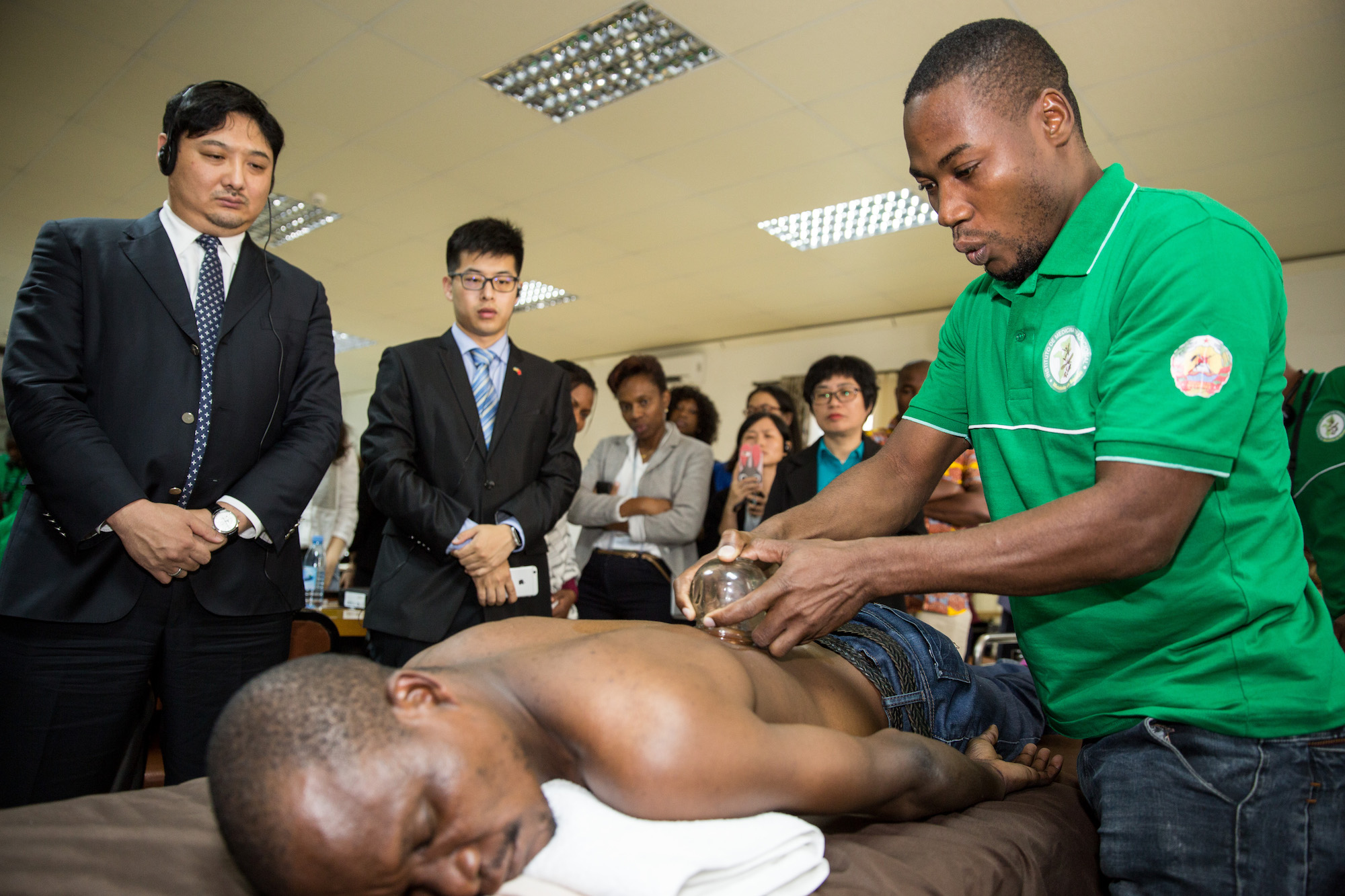 WHO and the future
The WHO Collaborating Centre for Traditional Medicine (Macao) was established in 2015 and has organised many inter-regional and local training workshops and expert meetings to promote talent training and exchanges in the industry.
By last year the centre had provided training to around 2,400 health officials and local professionals from all over the world. In addition, during the pandemic last year, the fourth thematic training on the transmission of clinical experiences by recognised TCM doctors sessions were held, providing online training for more than 400 local registered Chinese doctors, as well as TCM practitioners.
Two online training courses have already been held this year by the centre which attracted about 200 participants. In addition, the centre will hold inter-regional training workshops in Macao every year until 2023 and will continue to invite TCM masters and TCM doctors from mainland China to come to Macao to provide clinical teaching and topical seminars.