This is how much visitors to Macao spent in the first quarter of 2023
This is how much visitors to Macao spent in the first quarter of 2023

Link copied
Mainland Chinese are the biggest spenders, followed by tourists from Taiwan and Hong Kong, with shopping topping the expenditure list.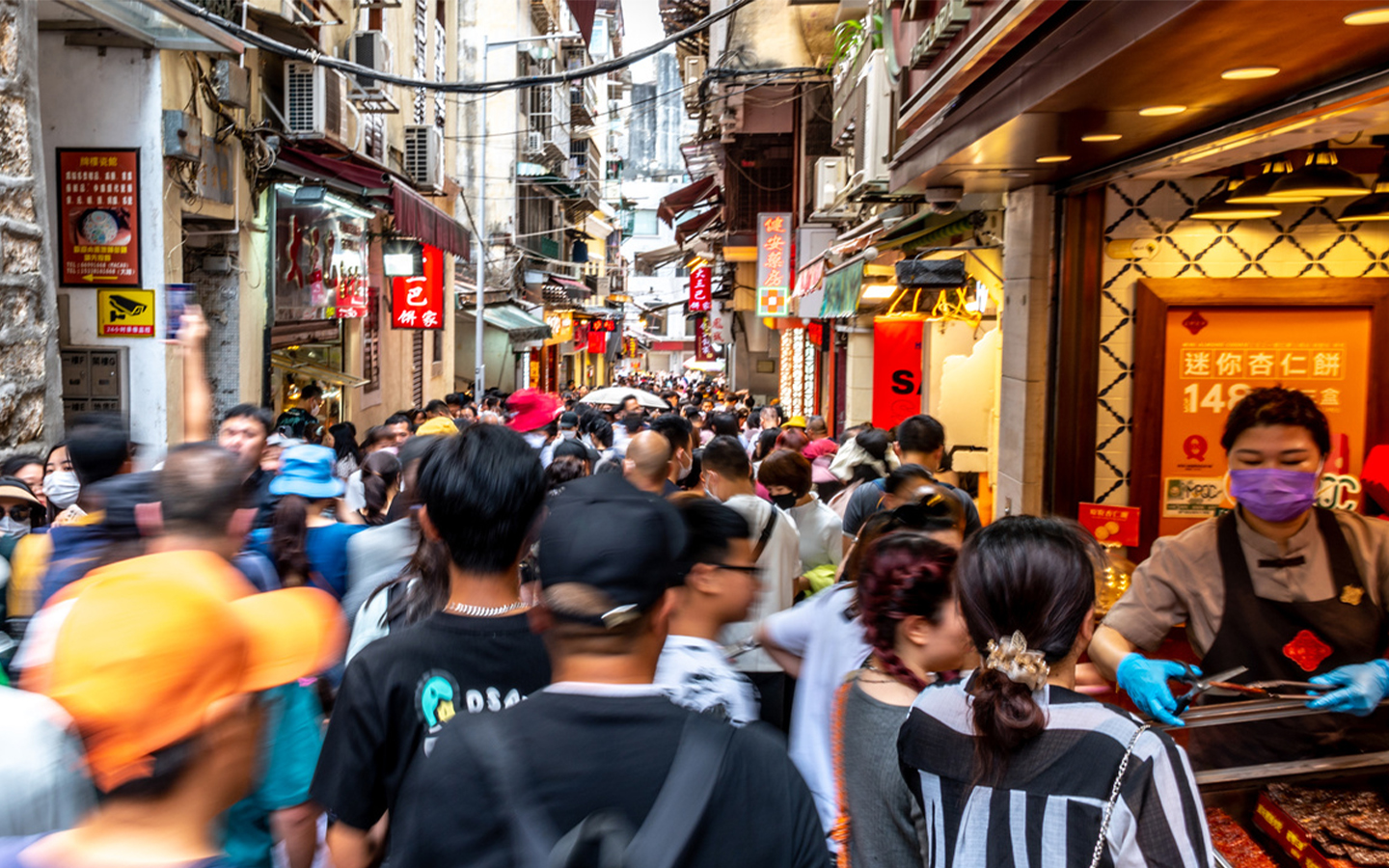 Overnight visitors to Macao pumped more than 12.3 billion patacas into the local economy in the first three months of this year – excluding gaming expenditure. That's according to the latest figures from the Statistics and Census Service. Same-day visitors spent more than 2.6 billion patacas during the same period.
The figures represent a jump of 131.5 percent and 108.7 percent respectively, compared to the first quarter of 2022, according to a government release.
Mainland Chinese were the biggest spenders, burning through an average of 3,899 patacas each per trip – up almost 9 percent year-on-year. Visitors from Hong Kong and Taiwan spent an average of 1,252 patacas and 1,844 patacas respectively.
[See more: Macao wants more international visitors, tourism chief says]
Shopping remained the main budgetary item, representing 57.6 of all expenditure, followed by accommodation (20.1 percent) and food and beverage (17.4 percent). 
According to an estimate made this week by the head of the Macao Government Tourism Office, Maria Helena de Senna Fernandes, the daily number of visitor arrivals has "steadily" risen to 60,000 mid-week, reaching up to 80,000 at weekends.
While the influx of visitors has been a boost for business, neighbourhood associations have complained about the impact on local communities of large numbers of tourist buses and throngs of holidaymakers.