'Very unlikely' that US gaming operators will leave Macau over trade spat: scholar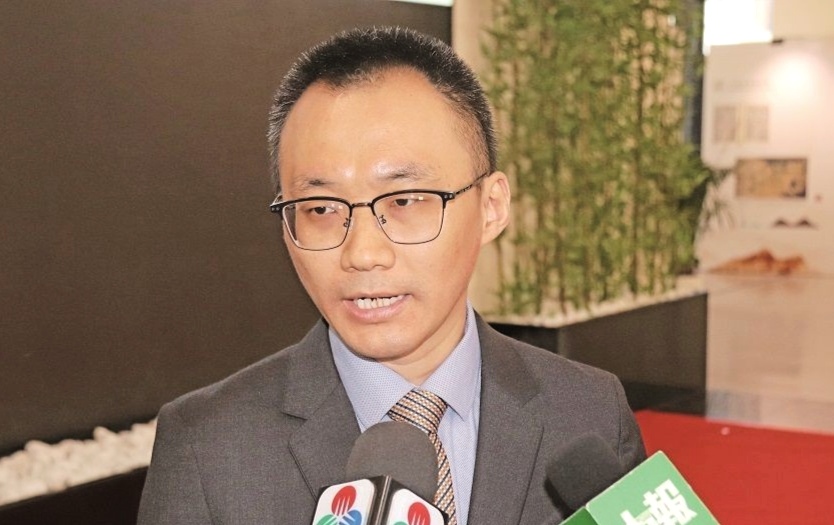 Liang Ming, a researcher at the Chinese Academy of International Trade and Economic Cooperation, an affiliated institution under the Ministry of Commerce (MOC), said in Macau on Sunday that in the "very unlikely" case that Macau's US gaming operators would exit the local gaming industry if the China-US trade war worsened even further, local or mainland Chinese-funded companies could take over the respective hotel-casino resorts to run the gaming businesses.
Liang reaffirmed that such a worst-case scenario would not happen unless there was a very dramatic adverse change in Sino-US relations.
Liang, who heads the External Trade Research Institute of the Chinese Academy of International Trade and Economic Cooperation, made the remarks while speaking to reporters on the sidelines of "Macau's Economy Forum 2019" at University of Macau (UM). About a dozen scholars from Macau and the mainland delivered speeches during the one-day forum, which was hosted by the Macau Economics Association.
During the forum, Liang delivered a speech about the prospects of mainland-Macau economic and trade cooperation amid the current international landscape – such as the growing trend of unilateralism affecting international trade, and protectionism.
Speaking to reporters on the sidelines of the forum, Liang noted that the China-US trade talks are ongoing, adding that there have been certain "constructive achievements". He noted that trade frictions between China and the US have escalated since last year, but he was quick to add that both sides had recently shown a strong desire to strike a trade deal.
Liang said that the ongoing China-US trade spat was merely having a slight direct impact on Macau's economy, while the city might be suffering, to a certain extent, some negative indirect effects, such as tourists consuming less and gamblers gambling less. He suggested that Macau carry out more research studies about the possible impact of the China-US trade spat on Macau. He said that the studies could cover topics such as the possible changes in the structure of Macau's tourism industry and gaming revenues.
When asked by the media whether there was a possibility that US gaming operators would leave Macau's gaming sector due to the possibly worsening China-US trade war, Liang noted that many casinos in Macau are run by US companies, and if the US government would tell them to exit the local gaming sector, this would cause them great harm.
'Huge profits'
"US casinos have been earning huge profits in Macau's gaming sector. Will it be feasible for them to disinvest [from Macau]? This is a doubtful question," Liang said.
Liang said it was very unlikely that American casinos would leave Macau's gaming sector, for the simple reason that it would not be in line with market principles as they have been earning a lot of money in Macau.
Liang also said that in a worst-case scenario in which US gaming operators would leave Macau, it would possibly just be a matter of their casinos being taken over by other companies. He said that "if they would choose to leave [Macau], we could look for other entities to run their businesses, and this would possibly be just a matter of a change in the structure of shares. In this situation, Macau companies or mainland Chinese-funded companies could take over and run these venues [casinos]."
Liang also said that in this kind of scenario, Macau's employment situation would not be affected, and it would just be "a change of format".
According to the Macau Post Daily, Liang also said he believed that Beijing would not "crack down" on Macau's gaming operators.
Three of Macau's six rival gaming operators are from the US: Sands, Wynn and MGM. SJM, Galaxy and Melco are Macau or Hong Kong companies.