Union urges Macau government to stop granting more gaming tables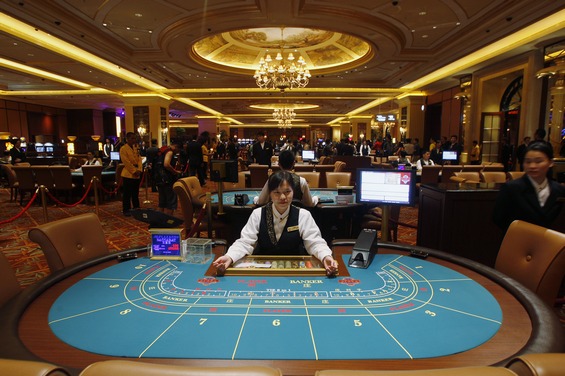 Several members of the Gaming Employees Advancement Association petitioned the government on Sunday not to authorise any more gaming tables for Macau's six casino operators.
After handing the group's petition to an official outside Government Headquarters, Willis Chan Chi Kin, who heads the union, insisted that the current number of gaming tables was "quite enough", adding there must be a limit.
According to the latest Gaming Inspection and Co-ordination Bureau (DICJ) data, the six gaming operators had been granted 5,819 gaming tables by the end of the third quarter, along with 14,213 gaming machines.
In October, Secretary for Economy and Finance Lionel Leong Vai Tac said the government had approved 250 additional gaming tables for Melco Crown Entertainment's (MCE) Studio City and 100 for Galaxy Entertainment Group (GEG) in their new projects. The policy secretary said the government would adhere to its previously announced three percent ceiling on the average annual growth rate of gaming tables for a decade from 2013.
Chan said that the government should urge the gaming operators to pay their gaming staff a holiday bonus, a Christmas bonus, as well as double pay for two months as a year-end bonus to "relieve gaming employees' financial pressure".
Chan also called for a pay rise for gaming workers of "no less than" the 2.5 percent increase the government plans to pay the city's 29,000 public servants. The pay hike bill still needs to be passed by the legislature.
The number of full-time gaming sector workers, who are among the city's top wage earners, stood at 57,422 at the end of June, according to official data. Their average monthly salary was 21,480 patacas, a 6.5 percent year-on-year increase, not including bonuses and allowances.
Meanwhile, at the Gaming Employees Advancement Association's office on Sunday afternoon, Chan signed an agreement with representatives of the New Gaming Employees Advancement Association and the Sands Venetian Employees Union to establish a "general union" named "Macau Positive Energy".
(macaunews/macaupost)