Trade between Macau and Zhongshan increases by 13.9 percent in 2015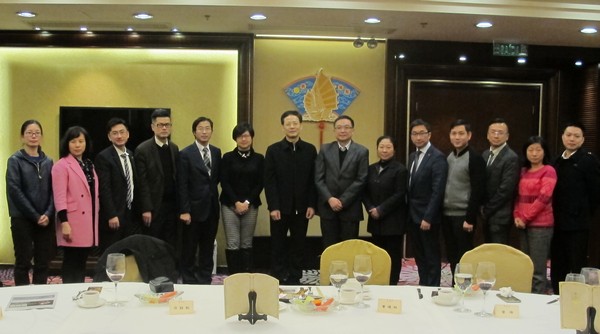 Trade between Macau and the city of Zhongshan in 2015 increased 13.9 percent over the previous year and reached US$230 million, the Macau Trade and Investment Promotion Institute (IPIM) said Monday.
The announcement was made after a meeting in Macau between a delegation from Zhongshan headed by the vice president of the Chinese municipality Yang Wen Long, the president and executive member of the IPIM, Jackson Chang and Glória Ung, respectively, to discuss bilateral cooperation agreements signed in 2015.
IPIM's statement said the two sides discussed the development of relations between the two cities and agreed to strengthen measures to provide better services to entrepreneurs and investors and jointly organise missions to study the Portuguese-speaking countries.
An agreement was also reached to organise visits this year by Macau businesspeople to Zhongshan and vice versa to strengthen the complementarity of the commercial and industrial sectors of the Chinese city, located in Guangdong Province, and the Macau Special Administrative Region.
During the meeting, the president of IPIM invited the city of Zhongshan to be present at the 5th Ministerial Conference of the Forum for Economic and Trade Cooperation between China and Portuguese-speaking Countries (Macau), to be held next November in Macau.
(macauhub/MO)