Suncity CEO Alvin Chau and 10 others arrested for alleged involvement in organised crime, illegal gambling and money laundering
Suncity CEO Alvin Chau and 10 others arrested for alleged involvement in organised crime, illegal gambling and money laundering

Link copied
Police swoop on two addresses in Macao, seizing MOP 3 million and computer items; case transferred to Public Prosecutions Office.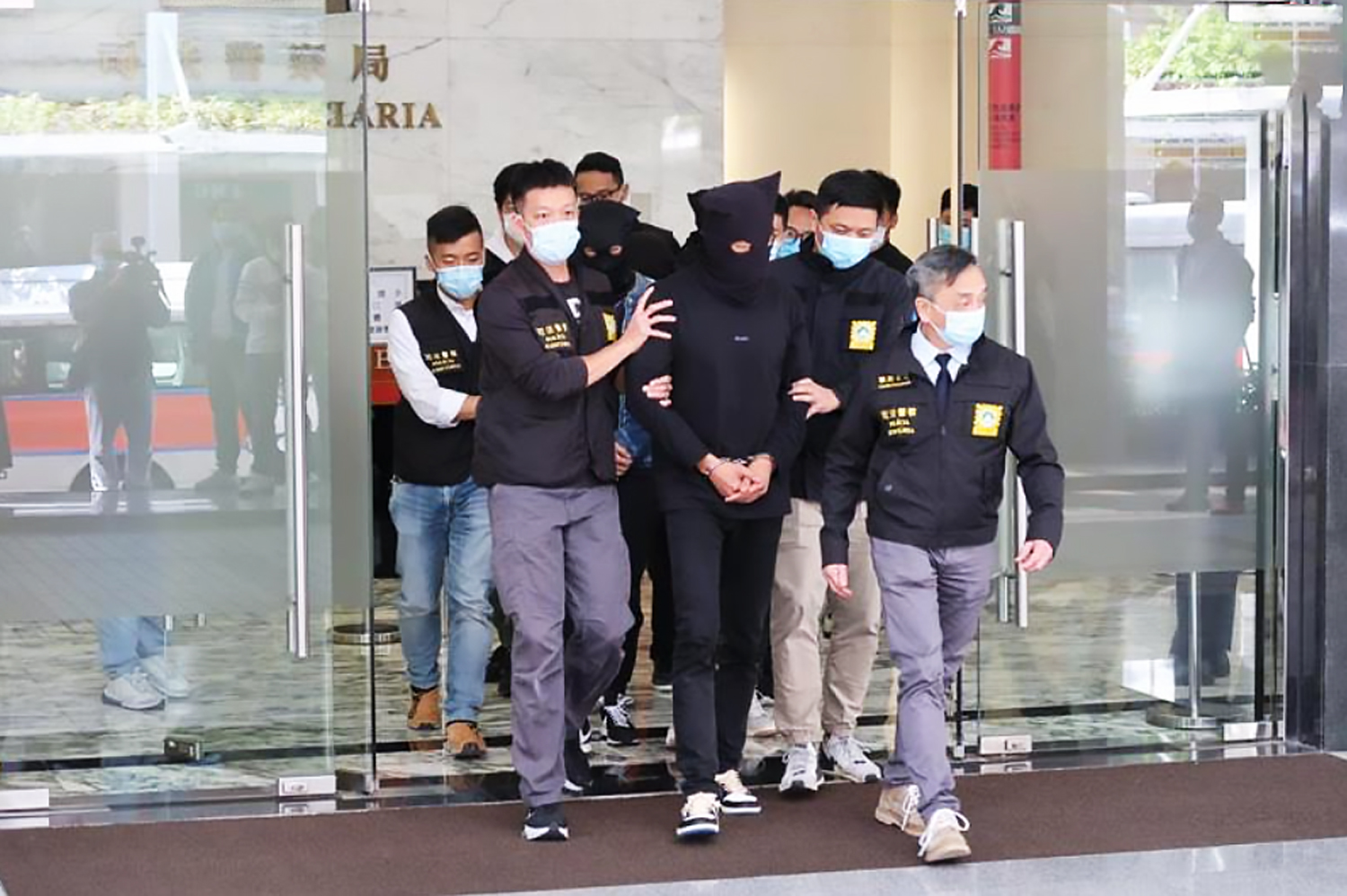 Macao's Judiciary Police (PJ) today transferred 11 people – reportedly including Macao's best-known junket mogul, Alvin Chau Cheok Wa – to the Public Prosecutions Office (MP) in ZAPE for alleged membership of a criminal organisation, illegal gambling operations, and money laundering. 
The 11 suspects were taken in two police vehicles immediately after a brief press conference at PJ headquarters. 
The 11 people – nine males and two females – were hooded and handcuffed when they were escorted by PJ officers from the building. In addition to Alvin Chau, the other males from Macao were named as: Si Tou (37), Cheong (56), Ma (38), Cheong (46), Leong (37), Loi (37), Wong (57); two females from Macao surnamed Ho (30) and Wong (37); and a Hong Kong male also surnamed Chau.
The case came to light after the Public Security Bureau (PSB) in Wenzhou city, Zhejiang province, issued an arrest warrant for a person identified as Zhou Zhuohua on Friday. According to Macao's customary Cantonese-Portuguese transliteration system, the name is spelt Chau Cheok-wa. Mainland law enforcement officials started investigating the case in April 2020.
According to media reports, one of those who was taken to the PJ headquarters yesterday is Alvin Chau Cheok Wa, the founder and CEO of Suncity, one of Macao's major casino junket operators. 
A number of addresses, including an office in NAPE and a house in Coloane, were searched by the police yesterday where they seized MOP 3 million in cash in various currencies as well as a quantity of documents, computers and USB drives, The Macau Post Daily reported.