Sands hopes to get more gaming tables for Parisian in Macau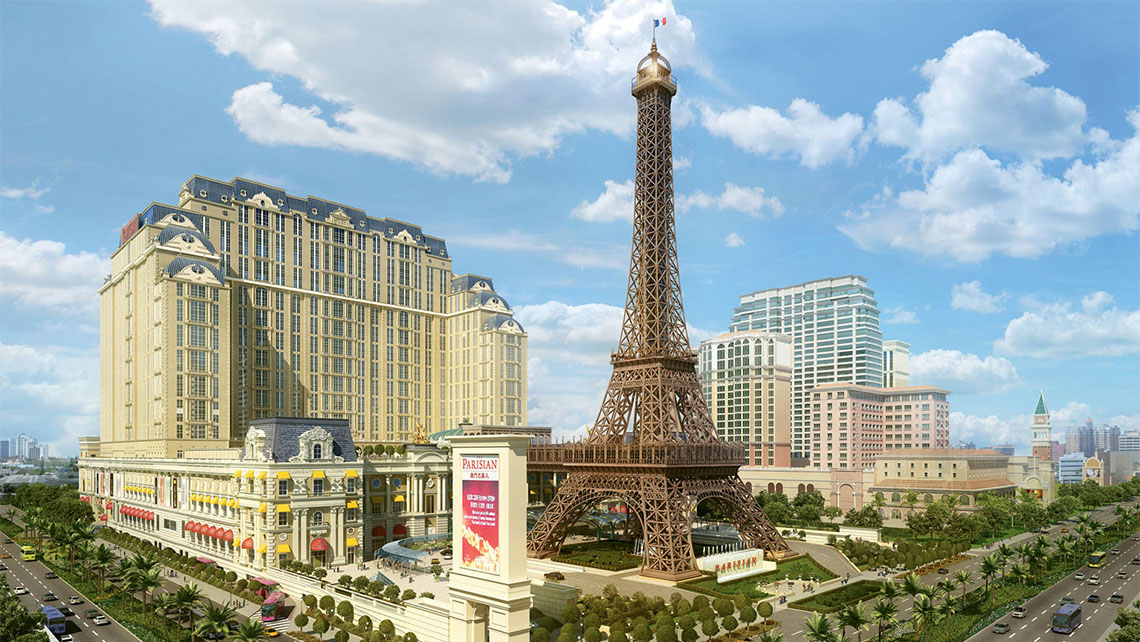 Sands China President Wilfred Wong Ying Wai said Tuesday he hopes the government will give the company more gaming tables for The Parisian resort considering how much it has invested in the non-gaming elements there.
Wong made the comments while speaking to reporters after announcing at the half-scale replica of the Eiffel Tower in Cotai that The Parisian would open on September 13.
The US$2.7 billion resort will have 3,000 rooms, 150 shops and 11 cafés and restaurants, a 1,200-seat theatre, meeting and exhibition facilities, a water park, and "a big casino".
"[…] 95 per cent of our building area is non-gaming," Wong said, adding he hoped the government will consider this when they grant them gaming tables.
"We're in the process of applying [for gaming tables]. We will not be able to disclose [the number of gaming tables we're applying for] because this is between us and the government but the government will make an announcement in due course," he said.
Asked whether 250 gaming tables would be enough like other gaming operators, Wong said he wished to have more.
"I wish we could have more. Macau is under a lot of restrictions in terms of the increase in the number of [gaming] tables but we'll work with the government on that," Wong said, pointing out that the government has a 3 per cent ceiling on the growth in the number of gaming tables for the sector per year.
"We will fully comply with the government and we hope that the government can consider the huge amount of investment we're putting into non-gaming," Wong said, adding, "But we'll be happy with whatever the government gives us."
Wong also said that the first performance at the 1,200-seat theatre at the new property will be Michael Jackson's "Thriller Live".
(Macau News / The Macau Post Daily)