MJC pledges to invest up to 4.5 billion patacas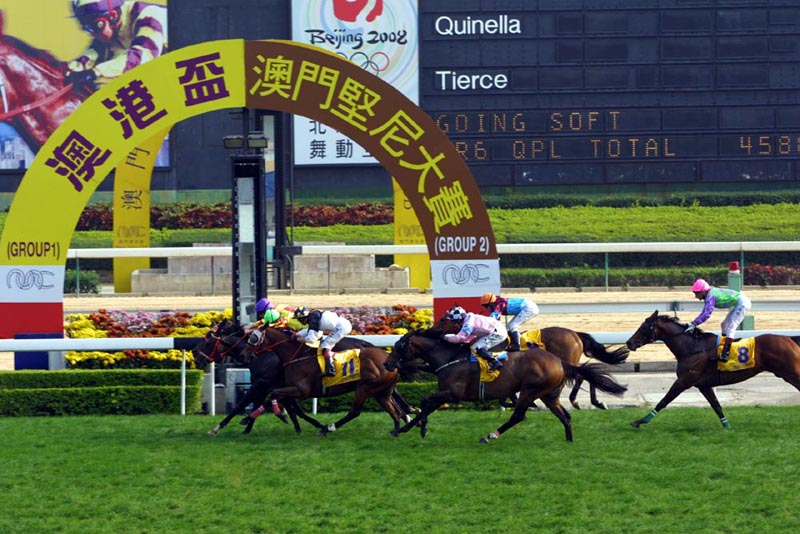 The Macau Jockey Club (MJC) has promised to spend between 3.5 billion and 4.5 billion patacas on revamping its racetrack in Taipa, lawmakers were told Thursday.
Gaming Inspection and Coordination Bureau (DICJ) Director Paulo Martins Chan and MJC Executive Director-cum-CEO Thomas Li Chu-kwan  briefed the Legislative Assembly's Follow-up Committee for Land and Public Concession Affairs about the racetrack's development plans.
Chan and legislator Ella Lei Cheng separately talked to the media on the sidelines of the closed-door meeting.
According to the two media briefings, the racetrack headed by legislator-cum-gaming executive Angela Leong On Kei plans to make a large part of the property accessible to members of the general public. The various projects to be completed in phases until 2026 include a public park, leisure areas, a riding school, a 2-star hotel and an apartment hotel, shops and a tennis court.
The government granted the company a 24-year extension of its horse-racing monopoly concession last year. The MJC promised at that time to revamp its property.
The company revealed last year an accumulated loss of four billion patacas, according to previous media reports. It also emerged at that time that the MCJ had failed for a number of years to pay the government its annual concession fee.
The company reported a net loss of 110 million patacas in 2017. It reportedly also owes the government 112 million patacas in unpaid concession fees.
Chan said Thursday the company would pay the government a concession fee of 15 million patacas this year.
According to DICJ statistics, the MJC's gross gaming revenue amounted to 75 million patacas in the first three quarters of last year, when its betting turnover stood at 375 million patacas.