Macau Trade and Investment Promotion Institute to take over MICE support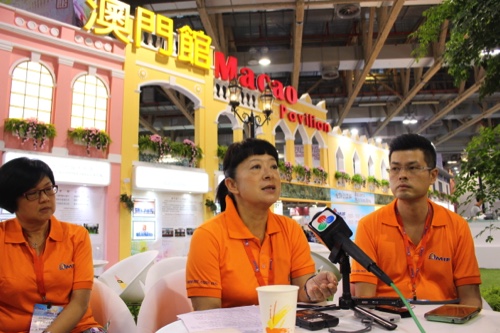 Macau Trade and Investment Promotion Institute (IPIM) Acting President Irene Lau Kuan Va said on Tuesday that her institute will be taking over the support for the city's MICE sector from the Macau Economic Bureau (DSE) in November.
Lau said the government hoped to make its support for the MICE sector more efficient through the takeover, as IPIM already helps MICE businesses organise their events in Macau, by helping with promotions and other activities.
IPIM will also launch several plans in January to help exhibitors and MICE organisers, which will include the plans which were originally carried out by the Economic Services Bureau and Macau Government Tourist Office (MGTO), according to Lau.
Lau also highlighted some of the changes her institute has made to support the MICE sector, such as the loosening of certain restrictions on service providers, which previously required proof of their registration in Macau and at least 51 percent local ownership. From now on, according Lau, any provider registered in Macau can be hired for a MICE event, irrespective of their ownership structure.
Lau said the change would create competition for local businesses, which would in turn improve the quality of the service, as many international service providers are already registered in Macau, however couldn't be hired as they failed to meet one of the previous requirements.
Lau also said IPIM would hire six additional staff for its MICE support scheme. However, she insisted that this wouldn't raise the institute's expenditure.
Any MICE organiser wishing to organise events in Macau must now register with IPIM, Lau said.
(macaunews/macaupost)