Macau to host first CEFCO outside mainland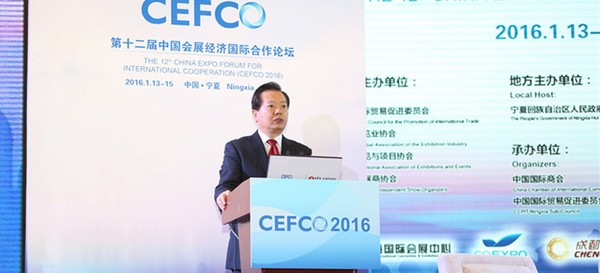 Macau's various industries, such as tourism, catering and logistics, will benefit from the 13th China Expo Forum for International Co-operation (CEFCO 2017) slated to be hosted in the city next year, the Macau Trade and Investment Promotion Institute (IPIM) said in a statement.
During the annual forum's opening ceremony earlier this month in Yinchuan, capital of the Ningxia Hui Autonomous Region, Macau was selected as the first city outside of the mainland to host the event, according to the website of the Central People's Government Liaison Office in Macau.
The forum is organised by the China Council for the Promotion of International Trade (CCPIT), Global Association of the Exhibition Industry (UFI), International Association of Exhibitions and Events (IAEE) and Society of Independent Show Organisers (SISO), according to the IPIM statement.
Saying that the forum this year "attracted over 600 domestic and foreign event planners, senior management, academics and experts in the convention and exhibition [C&E] industry", the institute said in the statement that CEFCO 2017 would help the local convention and exhibition sector to "develop healthily" and boost the developments of many other industries in Macau.
The institute also said that, according to a latest report by the International Congress and Convention Association (ICCA), Macau was ranked 20th in the Asia-Pacific in 2014, in terms of the number of international meetings held in that year.
According to the ICCA report, Macau, with 23 meetings, was ranked 101st in the world, while Hong Kong was in 16th place with 98 meetings. Paris heads the list with 214 meetings, followed by Vienna with 202.
(Macaunews/macaupost)