Macao welcomed nearly a million visitors during the golden week holiday
Macao welcomed nearly a million visitors during the golden week holiday

Link copied
The territory saw its highest daily visitor arrival total since the start of the Covid 19 pandemic, with mainland Chinese visitors in the overwhelming majority.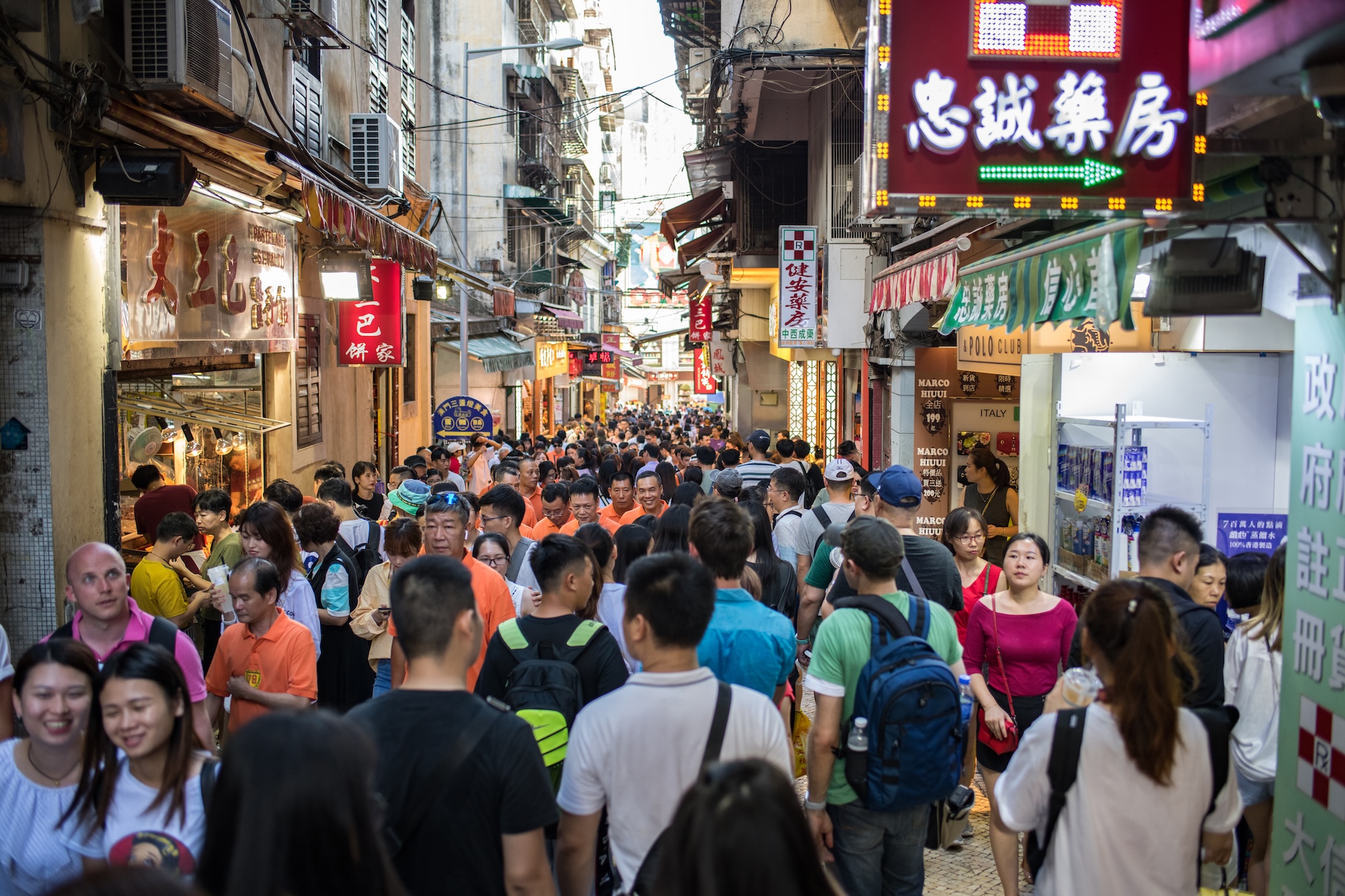 The number of visitors to Macao during the golden week holiday fell short of pre-pandemic levels – but it exceeded official expectations.
That's according to figures released over the weekend by the Macao Government Tourism Office (MGTO), which showed that there were 932,365 visitors to Macao during the eight-day Mid-Autumn and National Day holiday, which lasted between 29 September and 6 October and is popularly known as golden week.
According to local media reports, the figure did not match the pre-pandemic record of 974,337 visitors, set in 2019, but it surpassed the MGTO's estimates by more than 16 percent.
In a statement, the MGTO noted that there were an average of 116,546 daily visitors to Macao during the holiday – almost 84 percent of the average recorded in the same period in 2019.
On 30 September, a Saturday, the number of arrivals totalled 158,726 visitors, the highest recorded daily figure following the start of the Covid-19 outbreak in January 2020, which crippled Macao's tourism sector.
Mainland Chinese visitors accounted for most of the golden week arrivals, totalling 709,079. This was followed by Hong Kong (171,672), Taiwanese (10,683) and foreign (40,931) visitors.
During the holiday period, the price of hotel rooms in Macao averaged at a rate of 1800 patacas, marking an almost 62 percent increase when compared to the same period last year. In terms of hotel occupancy over the eight-day holiday, the average rate was at nearly 88 percent, a year-on-year increase of almost 24 percent, according to Exmoo news.
 —With reporting by Kenny Fong