Macao's gross gaming revenue jumps by 450 percent year-on-year to 14.7 billion patacas
Macao's gross gaming revenue jumps by 450 percent year-on-year to 14.7 billion patacas

Link copied
Although GGR is still down on pre-pandemic averages, some analysts are predicting that the gaming sector will recover fully as early as next year.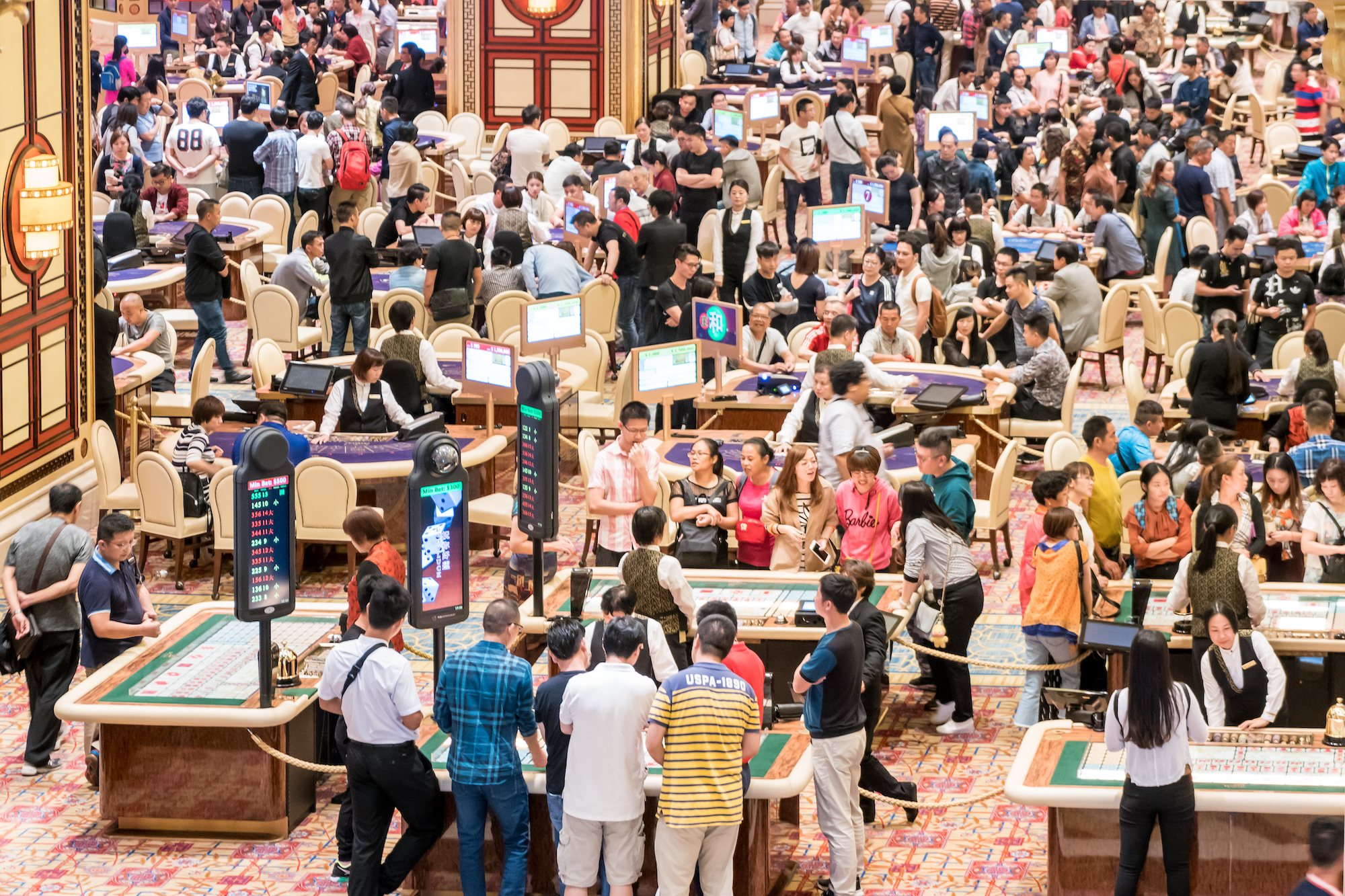 Gross gaming revenue (GGR) at Macao's casinos last month increased by 450 percent year-on-year from 2.68 billion patacas to 14.72 billion patacas, according to the latest figures from the Gaming Inspection and Coordination Bureau. 
The April total was up from the GGR in March, which stood at around 12.73 billion patacas. 
Accumulated revenue stood at 49.36 billion patacas, up 141 percent year-on-year. 
[See more: A proposed legal amendment will tighten sources of credit for high rollers]
GGR is still well down on pre-pandemic figures, however. From 2017 until the pandemic, the figure generally stood above 20 billion patacas. 
According to analysts at Deutsche Bank, Macao has the potential to generate more than 168 billion patacas in gross gaming revenues this year, compared to the 292.46 billion patacas generated in 2019 – the last year before the pandemic.
Meanwhile, a recent report by JP Morgan estimated that casino earnings will "recover to about 100 percent to 110 percent [of pre-pandemic levels] in 2024 to 2025".