Macau casino's revenue decline in Q1 'expected'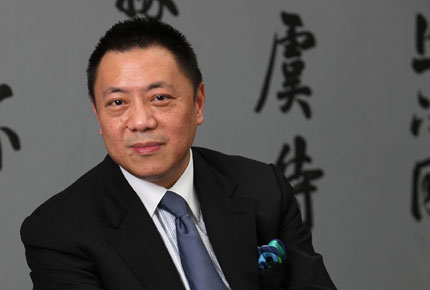 Secretary for Economy and Finance Lionel Leong Vai Tac said on Tuesday the 13.3 percent year-on-year decrease in the city's casino revenue in the first quarter was what the government had expected.
The Gaming and Inspection Co-ordination Bureau (DCIJ) announced on Friday that the casino sector's gross revenue fell 13.3 percent year-on-year to 56.17 billion patacas in the first three months of the year.
Asked by reporters about the city's gaming receipts having fallen for the 22nd consecutive month in March, Leong said last month's year-on-year drop amounted to 16.3 percent.
"Comparing the first three month of this year to last year's [first quarter] it [casino revenue] fell by 13.3 percent…the drop is still within our expectations," Leong said.
Leong, whose portfolio includes supervision of the gaming industry, also said the government expected this year's gaming gross revenue to fall to 200.3 billion patacas.
Considering that last year's gaming receipts stood at 230.8 billion patacas, the government appears to expect this year's gross gaming revenue to decline by 13.2 percent. Last year's casino revenue fell 34.3 percent.
Asked by reporters when the government would announce the findings of its mid-term review of the performance of the city's three gaming concessions and three sub-concessions, Leong said the report was currently being translated and he had asked his colleagues to finish it as soon as possible.
The government had commissioned the public University of Macau to review the performance of the city's six gaming operators by evaluating eight aspects such as the impact of the gaming industry on Macau's small- and medium-sized enterprises (SMEs) and the business operations of casino junkets.
(macaunews/macaupost)