Macau airport to stay more convenient than Hong Kong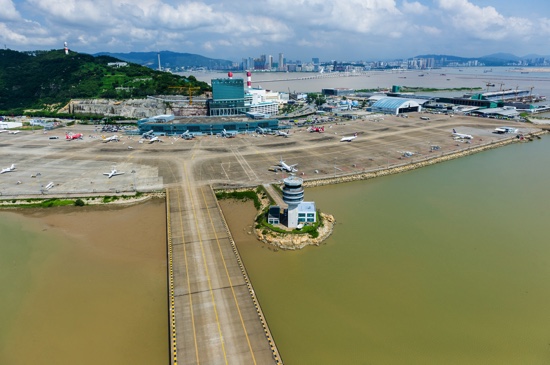 The chairman of the executive committee of the Macau International Airport Company Ltd. (CAM), Dr Deng Jun, led a delegation to pay a visit to the Civil Aviation Authority of Macau (AACM), where they discussed with Simon Chan, president of AACM, how to enhance cooperation between the two organizations.
According to a press statement from CAM, both parties exchanged ideas about the opportunities of MIA regarding the current air traffic situation in the Pearl River Delta region, the launch of the Macau Light Rapid Transit (LRT) project and the completion of the Hong Kong-Zhuhai-Macau Bridge (HKZMB).
The parties agreed that the additional traffic permitted by the completion HKZMB would not outpace the growth trends seen in travellers and, with the completion of the LRT system connecting the Macau airport, it will remain more convenient for nearby tourists and locals to travel via MIA.
They concluded that as the number of passengers using MIA is approaching the facility's maximum capacity, the bridge would help alleviate an undersupply of infrastructure until CAM's northern expansion of the terminal is completed.
A further southern expansion will be taking place at a later stage, the press statement added.
(macaunews/macaudailytimes)