Macao Fitness: Macao's first locally owned gym celebrates 10 years in business
Macao Fitness: Macao's first locally owned gym celebrates 10 years in business

Link copied
After 10 years in business, Macao Fitness has become a mainstay of Macao's fitness community. We speak to founder Norika Chio about the gym's journey, and how the city is learning to embrace healthier lifestyles.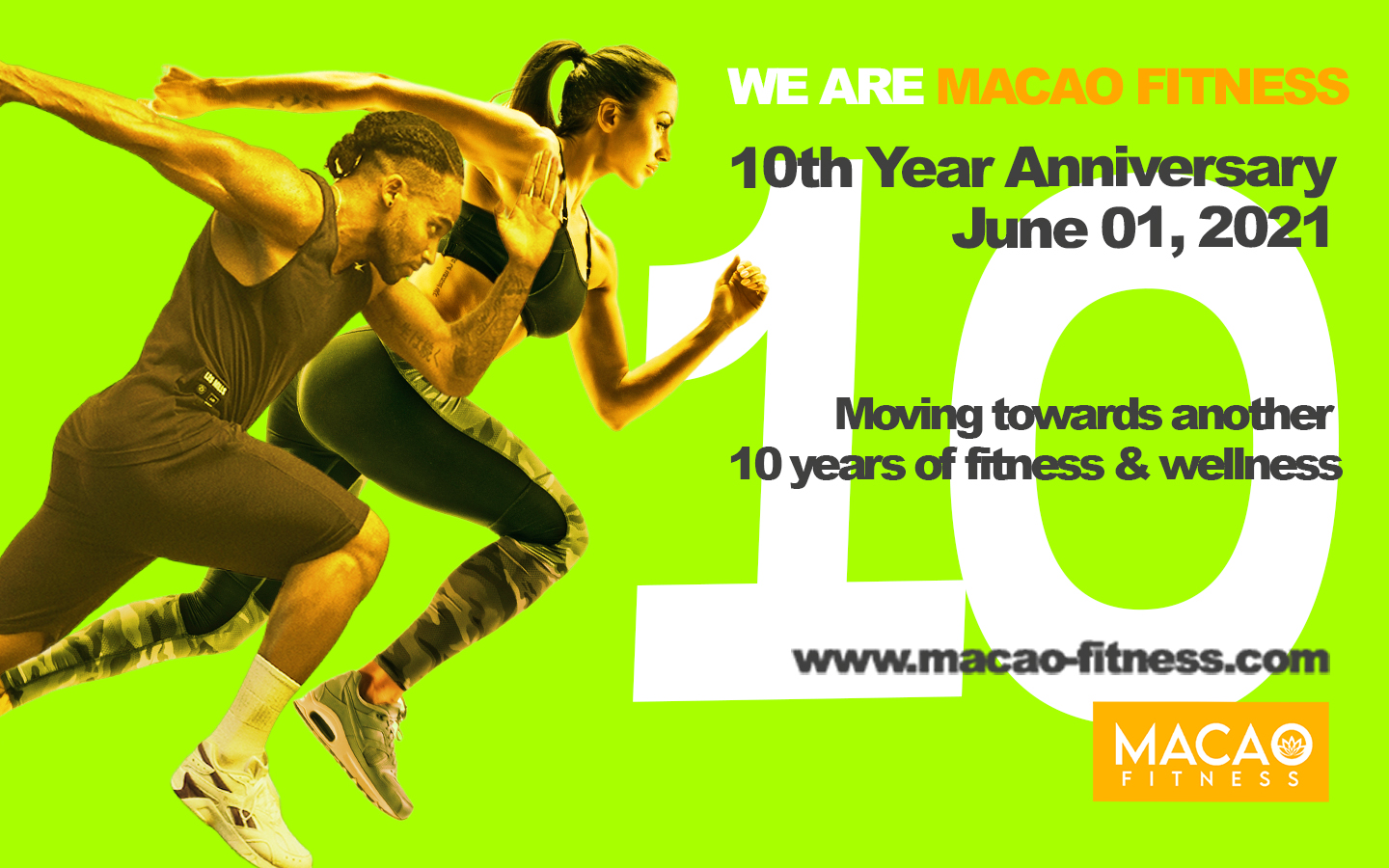 As Macao's first commercial gym to be owned and operated locally, Macao Fitness has been a welcome addition to the city's fitness scene since it opened its doors in 2011. After a decade in business, founder and managing director Norika Chio says the gym's tenth anniversary represents not just a milestone for her professionally, but a testament to Macao's deepening and sustaining interest in health and wellness. 
When Macao Fitness first opened their doors at AIA Tower in 2011, it was a first of its kind. Of course, gyms already existed in the city, but at 17,000 square feet, it was by far the largest and best-equipped. Chio says it was a calculated decision; despite the higher costs of opening a large-scale operation in the middle of the central business district (CBD), it was important for her to offer something different to the city's fitness fanatics.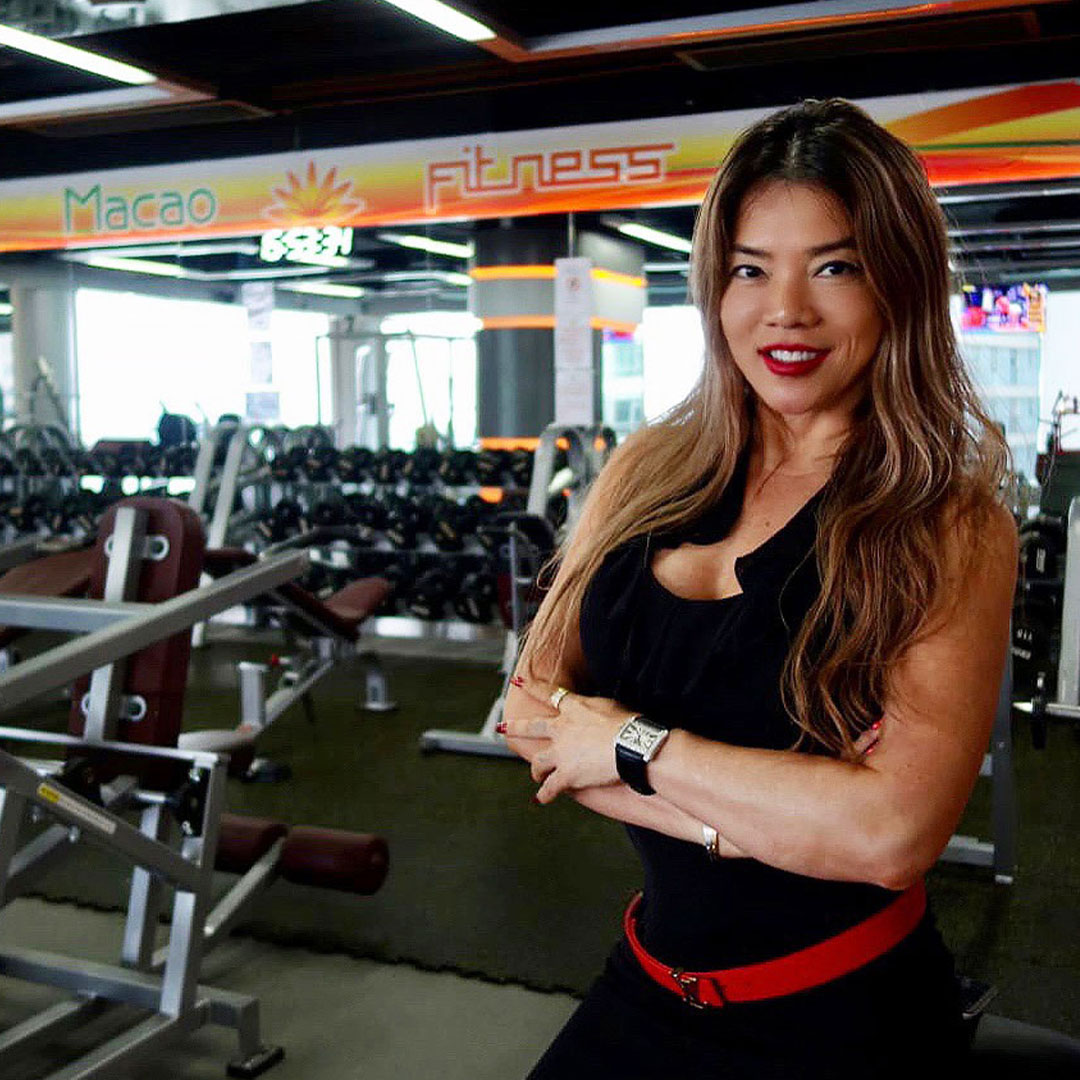 "It was a lot of hard work but I also felt very challenged," says Chio. "Someone had to do it, and it might as well be me." She says that despite being confident in the gym's success given the desirable location, she struggled to find local fitness professionals to hire that shared her vision – people she describes as having the same "great interest, knowledge, and experience" in fitness that she had.
She shares that her goal from the beginning has always been to bring more awareness about fitness among locals, adding that in opening the gym, it would help to educate and expand knowledge about the need for a healthy lifestyle.
Due to Macao's relatively small size, it didn't take long for Chio's bold new addition on the fitness scene to pique the interest of the city's gym-goers. "The word about Macao Fitness got around very fast, as we were the only fitness centre serving the CBD with such a range of facilities and space."
Among the many fitness professionals who eventually would join Chio – and stay on long-term – is fitness instructor and personal trainer Jeffrey Nungay. He joined her team in 2015, and says he immediately took notice of how Macao Fitness set itself apart. "We have a very different atmosphere. You're not just coming here to workout – it's also a great experience and positive energy."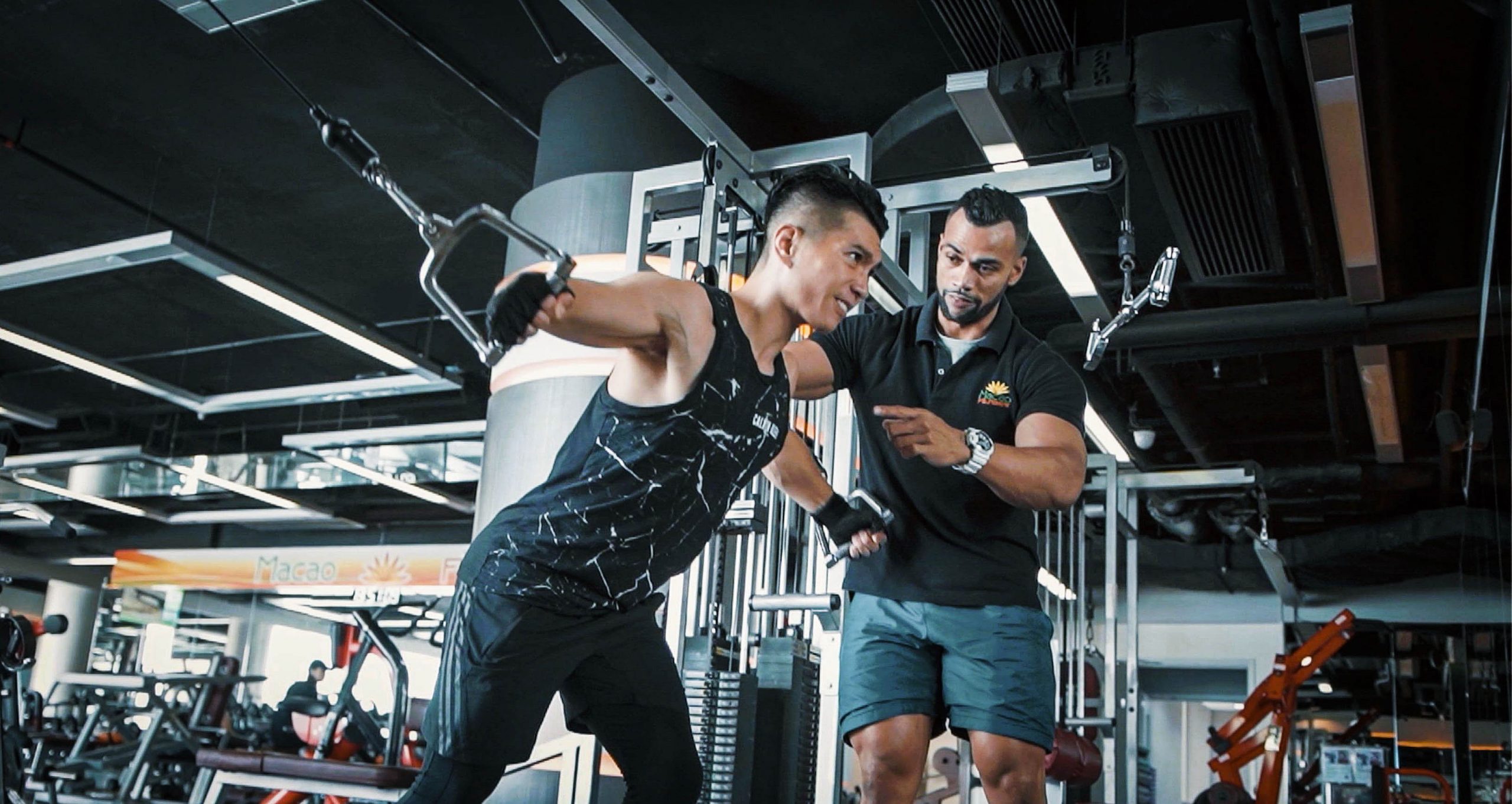 Nungay, who is a certified coach with the International Federation of Bodybuilding and Fitness,  says the social connections he makes are central to the gym's philosophy and mission, and it's the sense of community that has kept him with the company for the past six years. He says that helping people to integrate physical activity into their lives translates to more than just superficial differences. "Fitness is so much deeper than what you see in the mirror, it's also beneficial to your mental health, self-discipline and stress relief." 
Daniela Gomes also joined the family business in 2017 as a manager. She says she shares Nungay's perspective on the appeal of Macao Fitness. "A lot of people stay with us because of our group classes, the atmosphere and the energy. That's what people expect from us, and need in their lives more than ever these days," she says. 
Beyond just a place to workout, Gomes says her and her teammates try to make the gym a relaxing environment, a "second home" that is conducive to members incorporating fitness into their lifestyle on a long-term basis. "It makes it worthwhile for them so they keep coming back. It's not just about physical appearances here in Macao Fitness."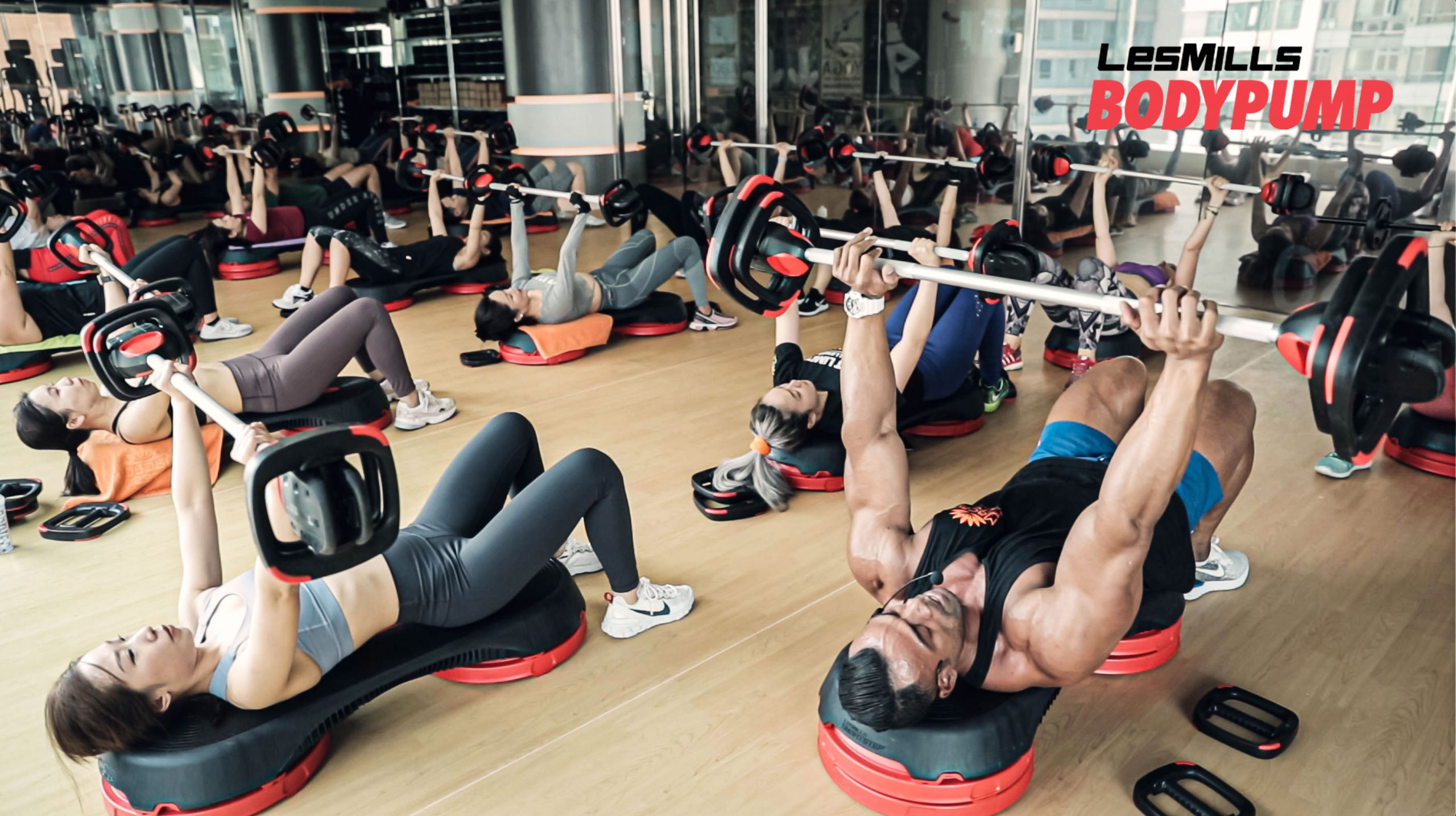 The strategy appears to be working. Nungay says that his classes are nearly always full or oversubscribed, and he expects nothing to change given the growing local interest in fitness. "Two years ago, I certainly thought the industry in Macao would get bigger. Today, it's doubled or tripled in size."
"Macao's interest in fitness is definitely exploding right now," says Chio. She says that as a ten-year veteran of the scene, she has witnessed the city's fitness boom firsthand. Both her and Gomes agree that in past years, not many locals showed much interest in exercise or healthier lifestyles. But "everything is connected," according to Chio; she says that as members training at Macao Fitness spread the word among their families and friends, they influenced others to get fit. This in turn, led to better business for her, which prompted more locals to open their own gyms and follow in her footsteps. "I'm glad to see how our success has influenced other people to start their fitness journey," says Chio. 
Vivianna Cheong, a member since 2019, says that the location itself makes it convenient for her to keep returning to Macao Fitness, either after work or on weekends. She also likes the wide variety of classes on offer, such as the 'The Trip' virtual cycling she started on this year. "We get to cycle in front of a screen, showing either forests or outer space, which is great!" She also praises the gym for how clean and tidy the facilities always are.
When asked how the pandemic has affected the gym and broader fitness industry, Chio says there have been pros and cons. "It's been unfortunate, of course. But since the pandemic, people have started to realise that fitness is very important. So it's been half-bad, but also half-good."
Gomes agrees that one silver lining of the novel coronavirus has been an increased attention to healthier lifestyles. "It definitely has raised awareness of the need for people to live better, and the importance of our immunity against illnesses and diseases." 
Despite the setbacks of the past year, Chio says it hasn't changed her characteristic ambition and enthusiasm for the profession. "I'm very proud of these last ten years and am thankful for my team's work these past few years," she says. "A lot of my hard work can be seen in a fitness industry that is thriving here now, and also the continued positive feedback we get from our members." 
Chio says she's also happy to serve as an example for other women, particularly those keen to start their own businesses – something the founder says the world could use more of. "I'm proud to be a woman and to have built a successful, high-quality fitness centre in Macao. The industry is normally such a male-dominated industry – but here we are, a gym opened and run by a woman!"