Londoner Hotel set to open in February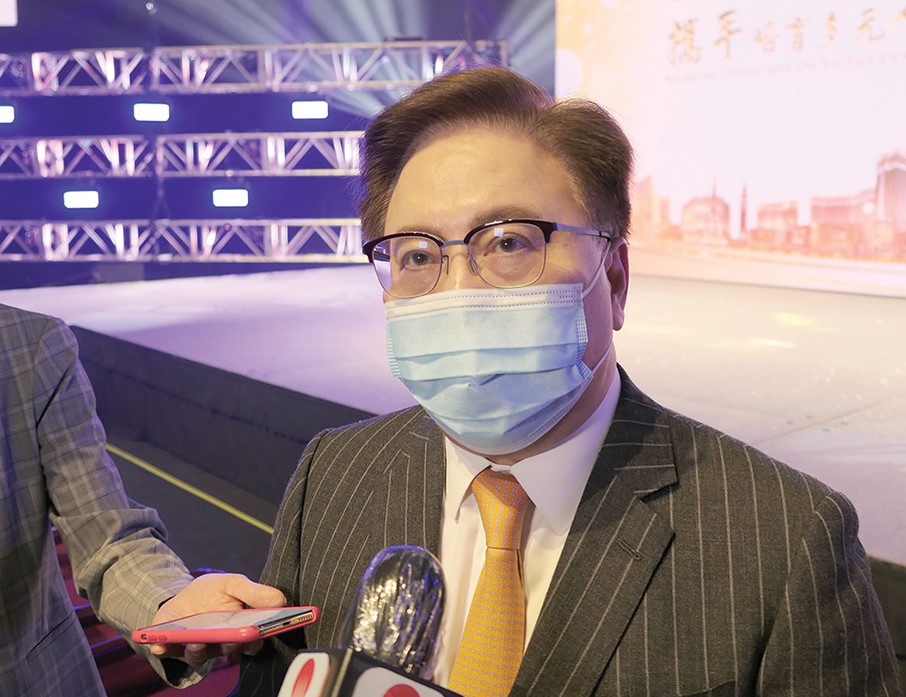 The tentative opening date of the Londoner Hotel, located where Holiday Inn was previously, is in February, Sands China President Wilfred Wong Ying-wai said on Wednesday.
Wong made the comments while speaking to reporters after attending the gaming operator's talent development sharing session at The Venetian.
Chinese New Year in 2021 falls on 12 February.
The Londoner Hotel is part of the Londoner Macao, which is the result of the rebranding project that is replacing the Sands Cotai Central complex. The new hotel will join the existing St Regis, Conrad and Sheraton hotels in the integrated resort.
Asked about the progress of the Londoner Macao, Wong said that construction of the property had already been completed and the company was putting the finishing touches to the façade and main entrance.
"So tentatively, we're looking to open the Londoner Hotel in early February," Wong said, adding that the new retail space and restaurants would also open at that time.
There will also be a new 5,000-seat performance venue for concerts at the Londoner.
Regarding the government's decision to hold public consultations before drafting amendments to the gaming law, Wong said the company would pay close attention to the matter and would need to know the scope of the consultation.
He pointed out the company has been doing its best even during the COVID-19 pandemic.
According to Wong, as visitor arrivals are picking up after the resumption of the individual visit scheme (IVS) for mainlanders to travel to Macao on 23 September, the company's hotel occupancy rate has been rising.
"December's occupancy rate will be a lot higher than November's … overall, a 40 per cent occupancy rate is possible," Wong said.
Asked about his gaming revenue growth expectations, Wong said that an increase in casino takings would take some time.
"More visitors will push up revenue," Wong said, pointing out that retail sales have been growing, especially concerning luxury goods where turnover was almost the same as last year's.
(The Macau Post Daily/Macao News)
Photo by The Macau Post Daily/Monica Leong