Imported workers make up nearly 40 pct of workforce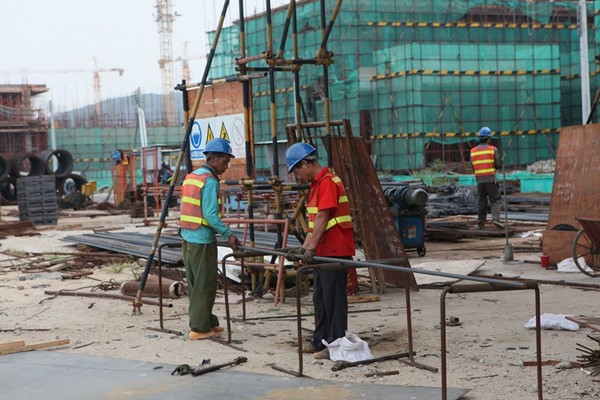 Macau's number of imported workers (commonly known as blue-card holders) reached a record 159,299 at the end of May, 33,699 more than a year earlier, the Human Resources Office (GRH) announced Tuesday.
Month-on-month, the number of non-resident workers rose by 3,091.
The total number included 20,591 domestic helpers, 48.4 percent of them from the Philippines. There was also one domestic helper each from the United States, Canada, Australia and the United Kingdom.
Most non-resident workers (39,745) were employed by hotels, restaurants and similar businesses. A total of 65 worked in "agriculture, farming of animals, hunting and forestry," according to the official classification.
Imported labour accounted for 39.3 percent of the local workforce and 24.8 percent of the population in May.
Mainlanders accounted for 64.1 percent of the total number of imported workers. In May, 20,019 Philippine nationals, 12,689 Vietnamese and 8,175 Hongkongers held blue cards.
People from Mainland China, Hong Kong and Taiwan accounted for 70.3 percent of the total number of non-resident workers, while foreigners from several dozen countries accounted for the rest.
(macaunews/macaupost)