HK-Zhuhai-Macau Bridge good for passenger flow says Simon Chan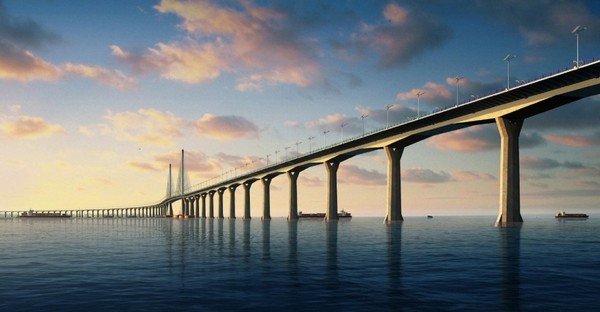 The head of the Civil Aviation Authority, Simon Chan, says passenger flow will be positively affected with the opening of the Hong Kong-Zhuhai-Macau bridge.
Simon Chan has also hailed improvements being done at the Macau International Airport.
The President of the Civil Aviation Authority believes that the Hong Kong-Zhuhai-Macau Bridge will have a significant and positive impact for the SAR.
Chan argues that the infrastructure, slated for completion in 2017, could mean more passengers and cargo going through Macau every day.
"In my opinion, generally speaking, it will be positive to Macau because what we will have is more (flight) slots. It depends on the commercial development. Maybe we will have more passengers for the regions. Mainly tourists, maybe some of them cargo", said Simon Chan, director of the Civil Aviation Authority.
Speaking on the sidelines of the commemoration of Macau's airport 20th anniversary, Simon Chan also spoke of the improvements being made there.
Last month, the Macau International Airport Company (CAM) announced plans to prepare the airport in order to accommodate long-haul flight planes, including improving its main runway.
In addition, the airport will also see its passenger terminal building significantly extended.
"The original design of the terminal is six million. Now, the airport is doing the extension on the north side and when the extension finishes, they can increase this size from six million to around 7.4, 7.5 million. So, they can handle more".
The Macau International Airport will be officially celebrating its 20thanniversary next week, with international civil aviation representatives and local politicians schedule to be in attendance.
(macaunews/TDM)