Grand Lisboa eyes 50% occupancy rate next month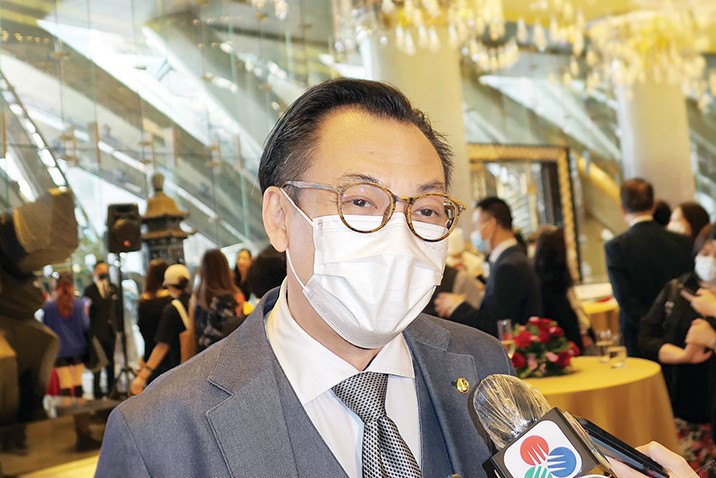 Grand Lisboa's occupancy rate could reach about 50 per cent next month, its manager, Henry Kong Fuk Leung, said on Thursday.
Kong made the forecast while speaking to reporters after a Christmas pop-up store opening at the hotel's lobby.
According to online travel agency Agoda.com, the five-star hotel has 430 guestrooms and suites.
Kong said that the hotel's room occupancy rate has risen to 30 to 40 per cent since the mainland's Golden Week holiday in October, pointing out that for the festive period next month it was possible for the rate to reach 50 per cent or even more.
"Although Christmas is not a holiday in the mainland, many of the people there are familiar with the festival and also celebrate it," Kong said, adding that for short-hauls, such as Guangdong province, people there visit Macao to get into the Christmas spirit.
"The Christmas atmosphere in Macao is better than in the mainland," Kong said.
Kong also said that room rates at Grand Lisboa have dropped 20 to 30 per cent compared to last December, which was appealing to Guangdong visitors planning to spend a night in Macao.
"Normally they would just do a one-day trip, but now they are staying overnight, and visitors from the eastern and northern parts of the mainland usually stay for two nights," Kong said.
Asked whether room rates would be cut further, Kong said there was no point in doing so due to the still rather limited number of visitor arrivals.
Agoda.com last night offered a Superior Twin room for HK$1,401 per night at the Grand Lisboa during the Christmas season.
"It's not about the price now, it's really about having tourists," he said, adding, "If we can get a 'travel bubble' going, it'd be better but for us in this industry, [but] safety is priority. We hope Macao keeps with the zero infections."
Asked about the number of gamblers at Grand Lisboa's casino, Kong said the number was gradually growing, but the increase wasn't significant yet.
Based on the government's regulations, anyone entering a casino is required to show that he or she has tested negative for Covid-19.
According to Kong, the nucleic acid test (NAT) station at the hotel, on average, carries out tests on 100 tourists per day, with a capacity of 1,000 tests per day.
(The Macau Post Daily/Macao News)
Photo by The Macau Post Daily/Monica Leong