Futuristic electric cars go on show at MGM Cotai Theatre this weekend
Futuristic electric cars go on show at MGM Cotai Theatre this weekend

Link copied
Macao-owned and operated company paints a healthy vision of e-powered transport in the city.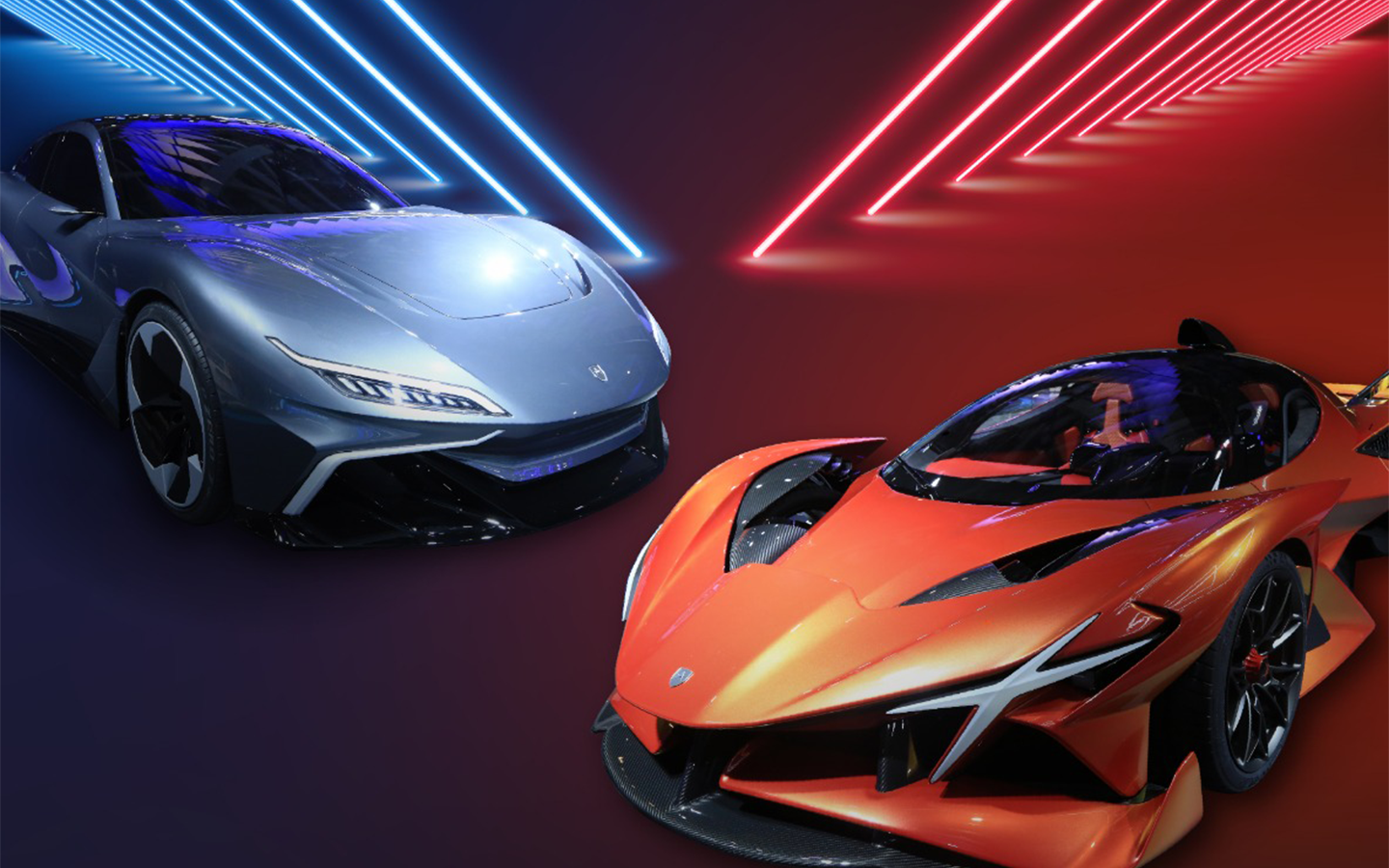 Concept cars EVision S and the Project Evo from the Apollo Future Mobility Group will go on show at MGM's Cotai Theatre in an exhibition entitled "Apollo Showcase" this weekend.
Eric Ho, chairman and executive director of Apollo, said: "The main objective of showing people the car is not to sell cars, [but] it is for them to see the nature of the vision or mission of Apollo." Ho added that he wants "to show people what Apollo is, our beliefs and our qualities, instead of selling cars."
Apollo has set up a number of investments and subsidiaries to create an ecosystem and "acquire more technologies to enhance their platform", including US-based "Divergent 3D" and "EV Power", which Ho said is the "first and largest EV charging company in Hong Kong" that operates in 28 cities [in the mainland] and 40,000 charging stations. 
The company is also responsible for reviving the Apollo brand as well as launching the acclaimed Apollo IE Hypercar. The company has taken its cars to exhibitions in Shanghai at the China International Import Expo (CIIE) and in Hong Kong last year, where they received praise and recognition.
With the exhibition of two new concept cars, Ho said that although the company is listed in Hong Kong, it is managed and owned by Macao residents. Ho said, "I think it is only fair for me to bring the cars to Macao, to their home, before we go to Hong Kong", referring to the next exhibition. 
Ho further elaborated that a lot of people in the city do not know much about the brand and hopes the exhibition can allow people to learn more about it and that it "is part of Macao and that it is something that they can be proud of", also saying that Macao companies and citizens can excel and that "if they have a dream, they can achieve it".
Aside from also featuring an Internal Combustion Engine (ICE) powered car with its Project Evo, the successor to the Apollo IE Hypercar, Ho recounted a time where during the China International Import Expo, Shanghai Communist Party of China Committee Secretary Li Qiang asked them if they had plans to move on to creating electronic vehicles, to which he added that there was room in the country for a more advanced electric vehicle.
"This year, we set up a joint venture with the Shanghai government, to launch a new model of an electric vehicle under the Apollo brand", said Ho, which led to the concept car EVision S, a four-seater sports coupe. 
Ho pointed out that the car is only a model, adding that they are still trying to understand the "Chinese taste" and will use this year for market research.
Ho added: "I think electric cars will be part of the world, whether we like it or not, it is only a matter of time", adding that "electric cars will be the future of mobility." 
When asked whether Macao would be ready for electric vehicles, Ho said "I think Macao is the best place to adopt EVs", noting the city's favourable size as it would not require the electric vehicles to be constantly charged.  
However, he noted that though there is interest in EVs, perhaps the lack of people converting to them is due to the current lack of EV options and facilities such as charging stations, and its size when considering heavy infrastructure. He noted the potential of electric public transport, as well as trusting that the government does its best in "finding ways to make the city better and more convenient for its citizens and tourists".