Construction budget for Macau Pac On Terminal on leash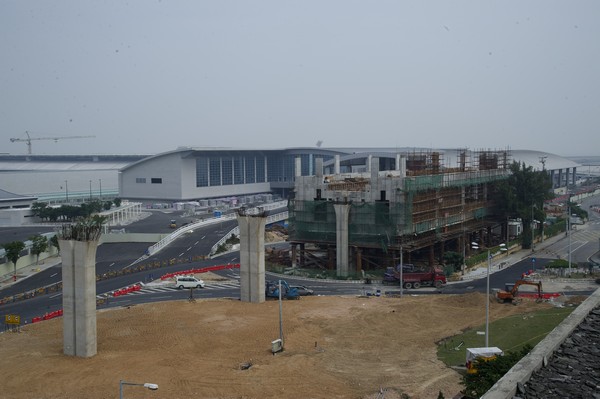 The construction budget for the new Pac On Terminal in Taipa is to be controlled at below MOP3.8 billion, the head of the Infrastructure Development Office, Chau Vai Man told the Assembly. This updated price tag quoted by the Office has ballooned compared to the total construction of MOP 3.28 billion estimated in 2014.
Chau said the increase was due to the expansion of the checkpoint building and changes made to the illumination and fire protection system for the helicopter pad in the terminal.
Construction of the terminal, located near the airport, has been delayed for over five years and is now expected to be operational by mid- 2016.
(macaunews/businessdaily)