2nd phase of consumption cards injects MOP 2.9 billion into local market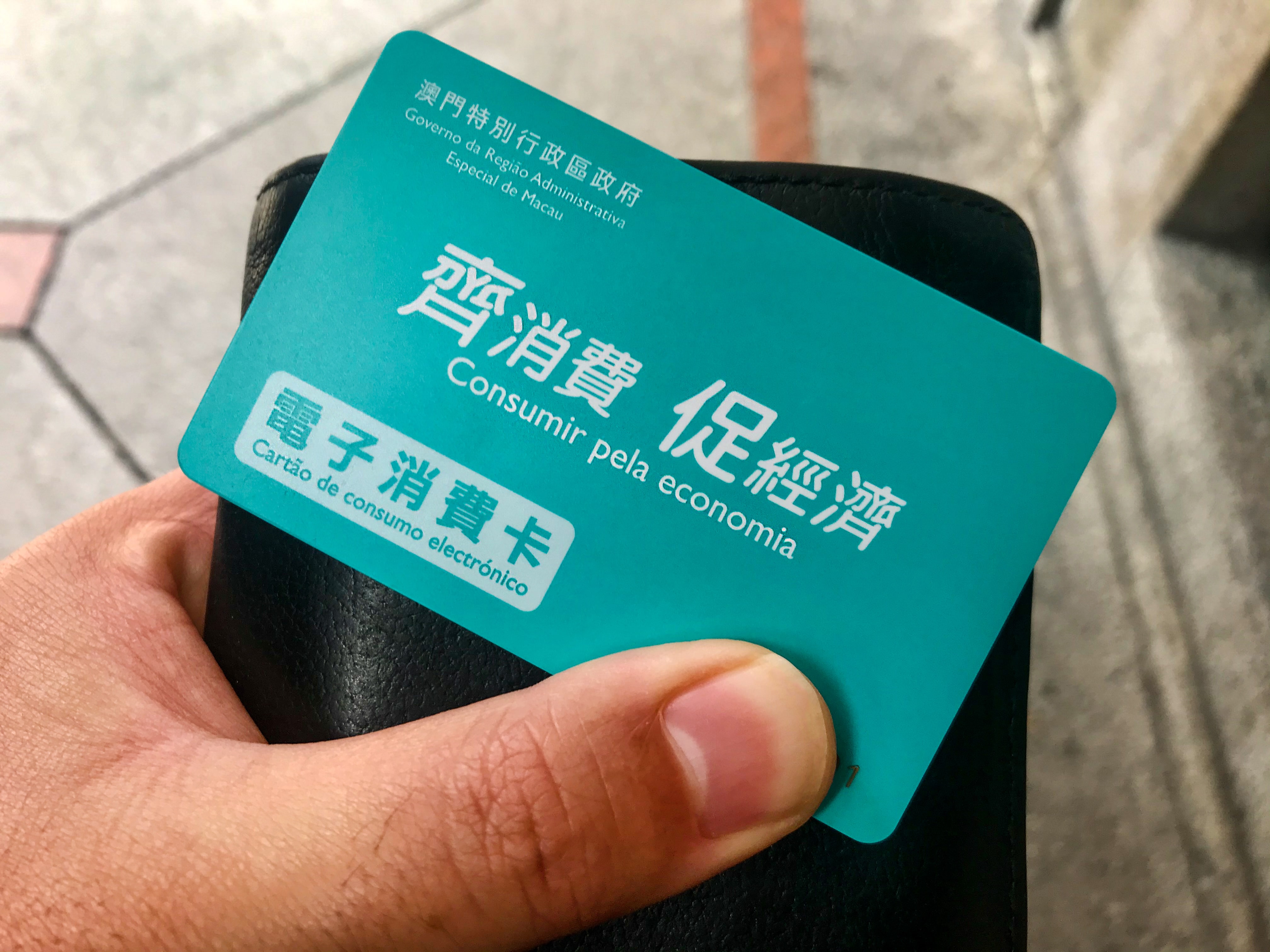 Until Tuesday, the second phase of the government's consumption subsidy smartcard scheme had injected around MOP 2.9 billion to into the local market, an Economic Affairs Bureau (DSE) statement noted on Thursday.
The first phase of the scheme was between 1 May and 31 July, while the second phase of the scheme started on 1 August and ends on 31 December.
According to the statement, combining the figures from the first and second phase of the scheme, up until Tuesday it had injected MOP 4.75 billion into the local market, 63 per cent of which (about MOP 3.1 billion) was spent on local small and medium-sized enterprises (SMEs). The statement noted that in the second phase around 64 per cent of the subsidy went into local SMEs, a minor increase compared to the previous phase.
The statement also said that 99 per cent of residents already have their smartcards from the first phase topped up, adding that 657,000 residents are part of the second phase of the scheme. The cards are known as "siu fai kat" in Cantonese.
Moreover, the bureau pointed out in the statement that it also supported local SMEs through its "SME subsidy plan" and "SME Bank Credit Interest Bonus Plan". The statement pointed out that until Tuesday, the two plans had received 12,000 applications, 87 per cent of which had been approved, adding that over MOP 8 billion have already been used to support local SMEs. 
(The Macau Post Daily/Macao News)
Photo by Macau Photo Agency