2022 Guangdong & Macao Branded Products Fair starts tomorrow
2022 Guangdong & Macao Branded Products Fair starts tomorrow

Link copied
Event features more than 350 exhibitors from across the region and focuses on 'semi-finished food'.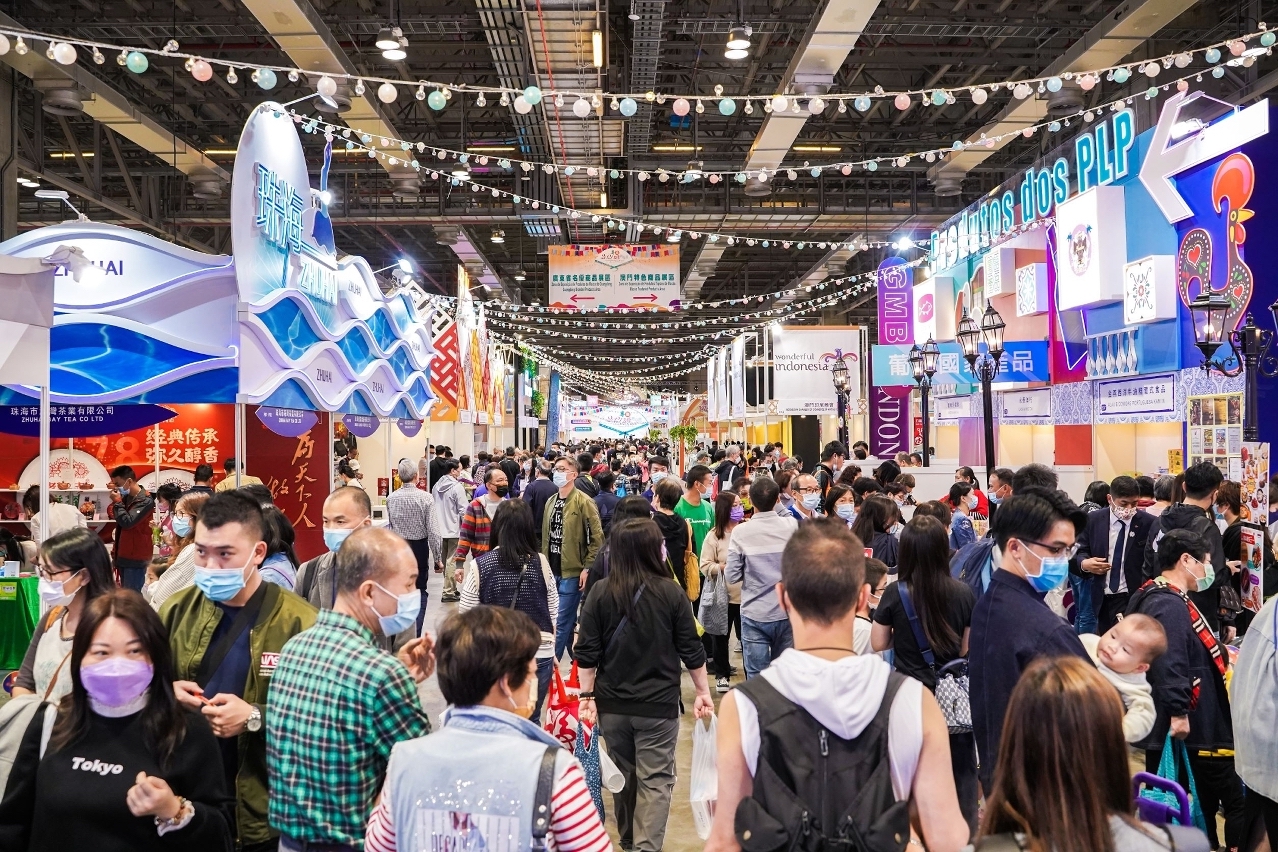 The 2022 Guangdong & Macao Branded Products Fair (2022GMBPF) will take place from tomorrow to Sunday, with 358 exhibitors showing off some of the best that Macao, Guangdong and selected Asian countries have to offer.
Macao Trade and Investment Promotion Institute (IPIM) Acting President Vincent U U Sang said that the exhibitors are made up of 173 Macao enterprises, more than 150 from Guangdong and 20 from Indonesia, Malaysia, Myanmar, and Thailand.
The 2022GMBPF is focusing on "semi-finished food", which U said is currently "a new trend in the food industry" in mainland China and is expected to "foster a new model of cooperation between Guangdong and Macao's small- and medium-sized enterprises". He noted that 60 exhibitors in the industry from the Greater Bay Area have been invited to participate in the exhibition.
Meanwhile, the newly set-up Four Key Industries Area consists of 102 exhibitors in the four participating industries, which are big health, modern finance, high-tech and cultural tourism, MICE and trade. It will be among the fair's signature exhibition areas such as the Guangdong Branded Products Area and The Belt and Road Area. Thematic activities will also be held to further deepen the "cross-sectoral collaboration of 'Industry + MICE", U said.
The fair will coincide with the Double 11 shopping festival to "help exhibitors promote and sell their products in the form of an on-site exhibition and live-streaming commerce", continuing to showcase products from Portuguese-speaking countries and ASEAN countries, U noted.
Creative workshops, culinary demonstrations and business-matching sessions featuring semi-finished food and the four key industries will also be organised throughout the event, The Macau Post Daily reported.