13th International Infrastructure Investment and Construction Forum to take place at month's end
13th International Infrastructure Investment and Construction Forum to take place at month's end

Link copied
Now in its 10th year, forum will focus on post-pandemic international cooperation in infrastructure and sustainable development concepts.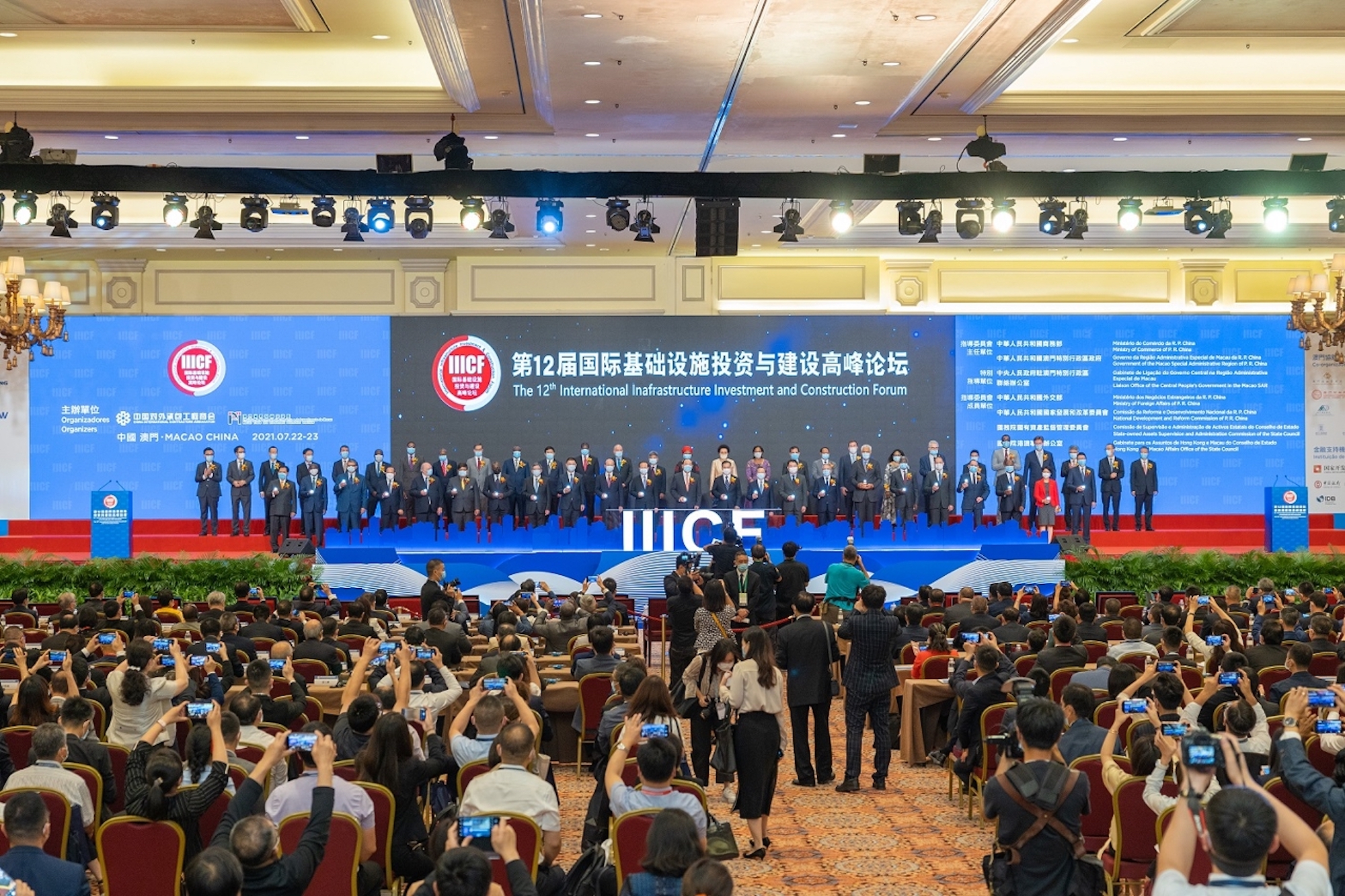 The 13th International Infrastructure Investment and Construction Forum (IIICF), themed Co-building Infrastructure of High Standard, Sustainability and Benefit to People's Livelihoods, is slated to be held from 28-29 September at The Venetian Macao Cotai Expo.
The IIICF has been held in Macao for 10 consecutive years since 2012, according to the Macao Trade and Investment Promotion Institute (IPIM).
More than 1,300 leading political, business and academic figures in the global infrastructure field have been invited to the two-day event. This also includes vice-ministerial level officials, central government-owned enterprises' representatives and the top 250 international contractors.
The forum will serve as a matching platform where participants from mainland China, countries along the Belt and Road Initiative route and Macao can have in-depth exchanges. It also aims to work with participants to enable "cooperation in [the] international infrastructure industry".
The theme will focus on post-pandemic international cooperation in infrastructure and development concepts that are of a "high standard, sustainable, and can improve people's lives". Moreover, 14 construction and financial sector associations in Macao and other relevant government departments will work with IPIM to organise the forum.
The forum will be mainly held offline alongside online activities and live-streaming. There will be two keynote forums and eight parallel forums focusing on aspects such as building green and low-carbon infrastructure through cooperation and building a green industry chain.
A parallel forum will focus on "strengthening China-Portuguese-speaking countries collaboration in infrastructure, supporting the recovery of small and medium-sized enterprises ", which will have professionals from mainland China and Macao giving keynote speeches to discuss how to cooperate in the future.
The Ministry of Commerce of China will also simultaneously hold The 8th China-Latin America Infrastructure Cooperation Forum, where representatives from mainland China and Latin American countries will emphasise promoting green cooperation between the two sides in fields such as transport and public health to deepen their partnership in infrastructure.
IPIM will also hold online and offline events before and after IIICF to promote Macao as an ideal destination for Meetings, Incentives, Conferences and Exhibitions (MICE) to mainland China's large-scale infrastructure and industry chain enterprises and attract MICE organisers to hold business events in the city, The Macau Post Daily reported.