13th International Infrastructure Investment and Construction Forum draws US$15 billion investments
13th International Infrastructure Investment and Construction Forum draws US$15 billion investments

Link copied
Forum hallmarked by three novelties: new achievements, new practices and new opportunities; green and sustainable development core issue.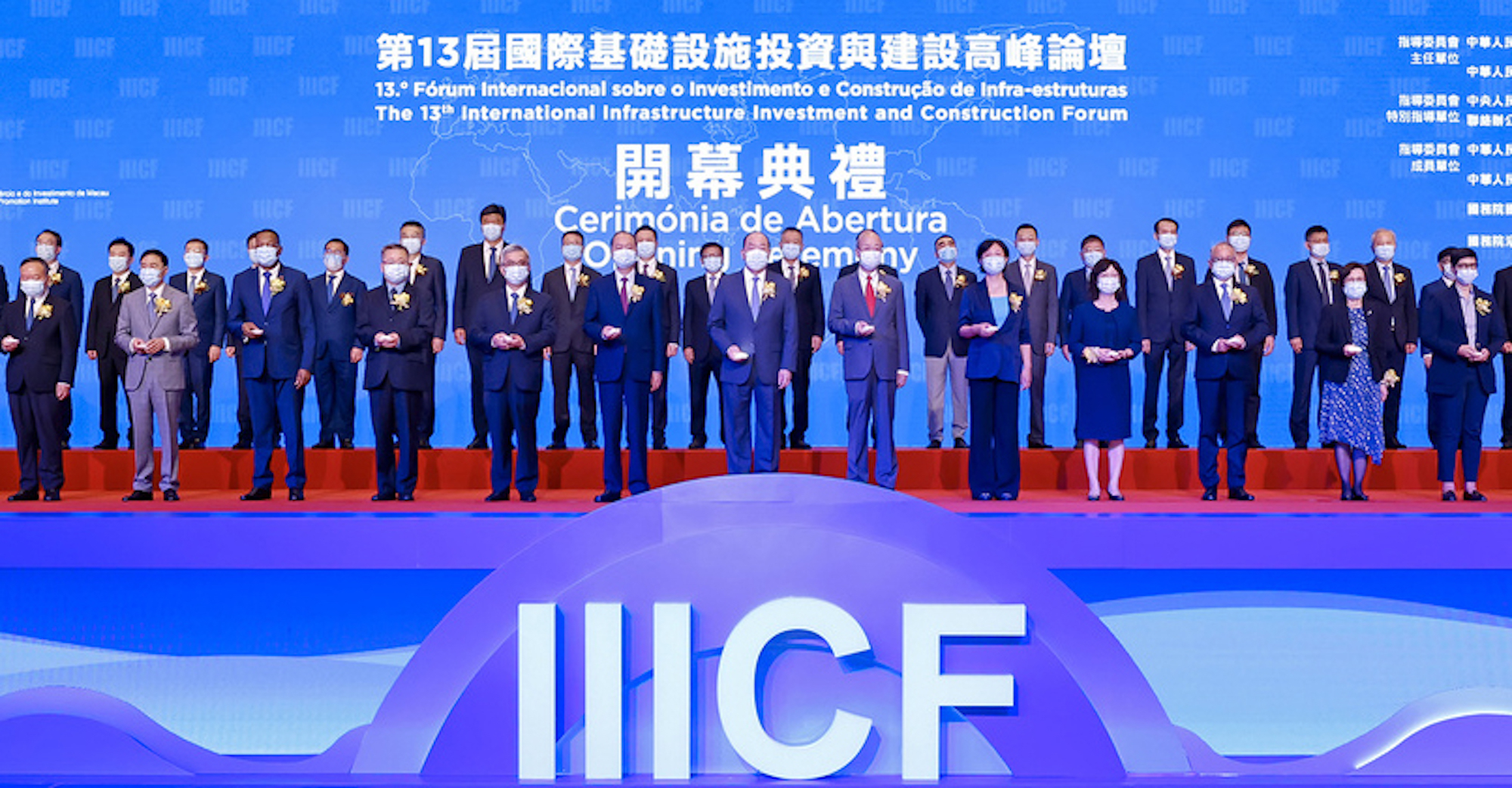 The 13th International Infrastructure Investment and Construction Forum (IIICF) pulled in US$15 billion in investments via 19 cooperation agreements, a 550 per cent increase over last year, according to the Macao Trade and Investment Promotion Institute (IPIM).
The two-day forum, which was co-organised by the China International Contractors Association and IPIM at The Venetian Macao in Cotai, aimed to promote the synergistic development of industries and boost the global economy through online and offline activities.
China International Contractors Association Chairman Fang Qiuchen said that two keynote forums, eight parallel forums and 210 business matching sessions were held during the event, covering areas such as housing and construction, power systems engineering, new energy, mineral resources and industrial park development in Latin American countries, Portuguese-speaking countries, Southeast Asian countries and Macao.
Fang concluded that over 1,300 participants from more than 600 institutions attended this year's IIICF in person, while more than 690,000 people participated in the opening ceremony and the keynote forums through live streaming.
Fang underlined that green and sustainable development was the core issue of this year's forum and that the central government has recently indicated that it will focus on supporting Macao to accelerate its infrastructure development.
IPIM Acting President Vincent U pointed out that this year's IIICF concluded with three "novelties" – new achievements, new practices and new opportunities, adding that this year's forum also saw a considerable increase in the number and value of agreements signed, demonstrating Macao's role as a platform and boosting market confidence.
One of the participants, Wang Jiefu, vice president of T&I and international projects at Prysmian Group, a Chinese company headquartered in Milan, northern Italy, specialising in manufacturing wire and cable machines, said that this was the first time he attended the forum and he hoped to work with more state-owned enterprises based in Macao.
Another participant, Chen Shousi, director of overseas cooperation at T.Y.Lin International Engineering Consulting Limited, which is currently providing design consultancy for Macao's fourth bridge between the peninsula and Taipa, said that the forum was a great opportunity to exchange and cooperate with potential clients and to learn about the cutting-edge design concepts needed for the development of Macao.
Yan Yongjun managing director of Top International Engineering Corporation Limited which is headquartered in Xian, the capital of Shaanxi, pointed out that as Macao's infrastructure market is not large, his company will focus on Hengqin's infrastructure development in the future, adding he hoped to make use of Macao's platform to expand its business into Portuguese-speaking countries, The Macau Post Daily reported.