12th International Infrastructure Investment and Construction Forum opens tomorrow
12th International Infrastructure Investment and Construction Forum opens tomorrow

Link copied
More than 1,300 guests expected at forum which aims to promote international cooperation at a time when many businesses are struggling to cope with Covid-19.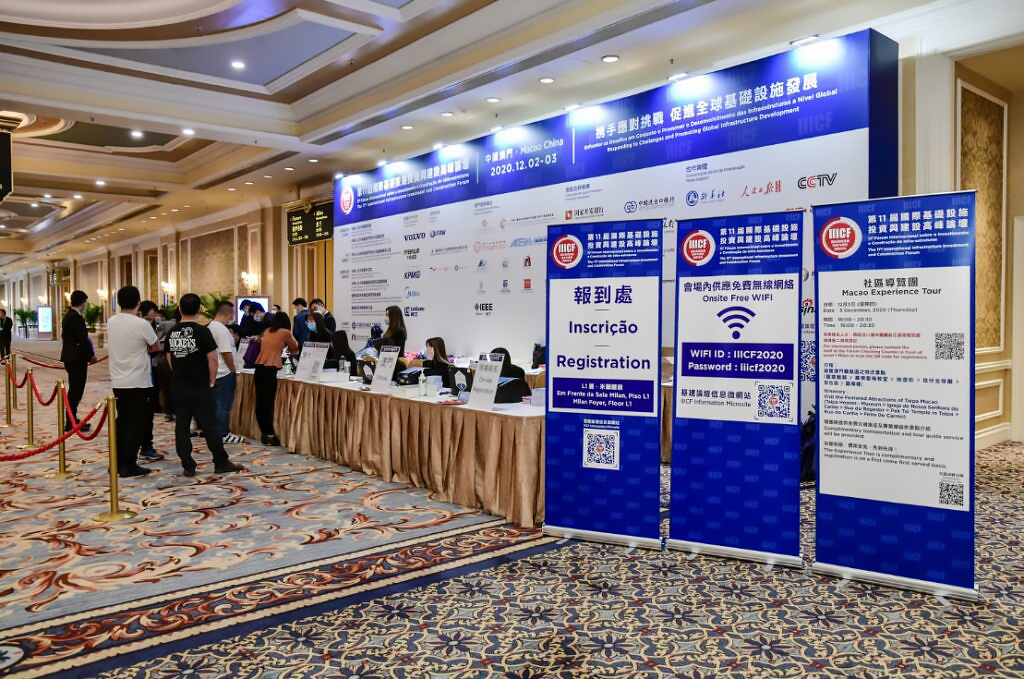 A two-day industry event which kicks off at the Venetian in Cotai tomorrow is expected to supply a healthy boost to businesses in Macao and beyond.
The 12th International Infrastructure Investment and Construction Forum (IIICF), which is co-organised by the China International Contractors Association and the Macao Trade and Investment Promotion Institute (IPIM), has been put together with the theme "Join Hands for New Development of International Infrastructure Cooperation".
The forum will combine online and offline activities, serving as an exchange and matching platform for representatives of governments, research institutes, industries and universities from the mainland, Macao and countries and regions along the Belt and Road (B&R) route. An IPIM spokesman said the forum aims to promote international cooperation in the industry which is currently suffering the effects of the Covid-19 pandemic.
More than 1,300 guests from over 500 entities in 42 countries and regions have signed up for the forum, a 30 per cent increase compared to last year. The forum provides 60 booths, a year-on-year increase of about 40 per cent. Online activities, such as speeches by video link and online attendance of overseas guests, live-streaming and broadcasting will also be available during the forum, The Macau Post Daily reported.
China International Contractors Association Chairman Fang Qiuchen said:  "This year's IIICF focuses on financial innovation and the combination of industry and finance, new opportunities and challenges in the context of 'dual carbon' goals, and new development momentum, to help facilitate the transformation and upgrading of the [participating] industries and tap the markets in key regions and countries.
"IIICF will send a clear signal to the outside world that Macao's MICE industry is recovering at an accelerated pace and that the city's economy and society are stable. It will also convey China's confidence in further spurring international infrastructure cooperation."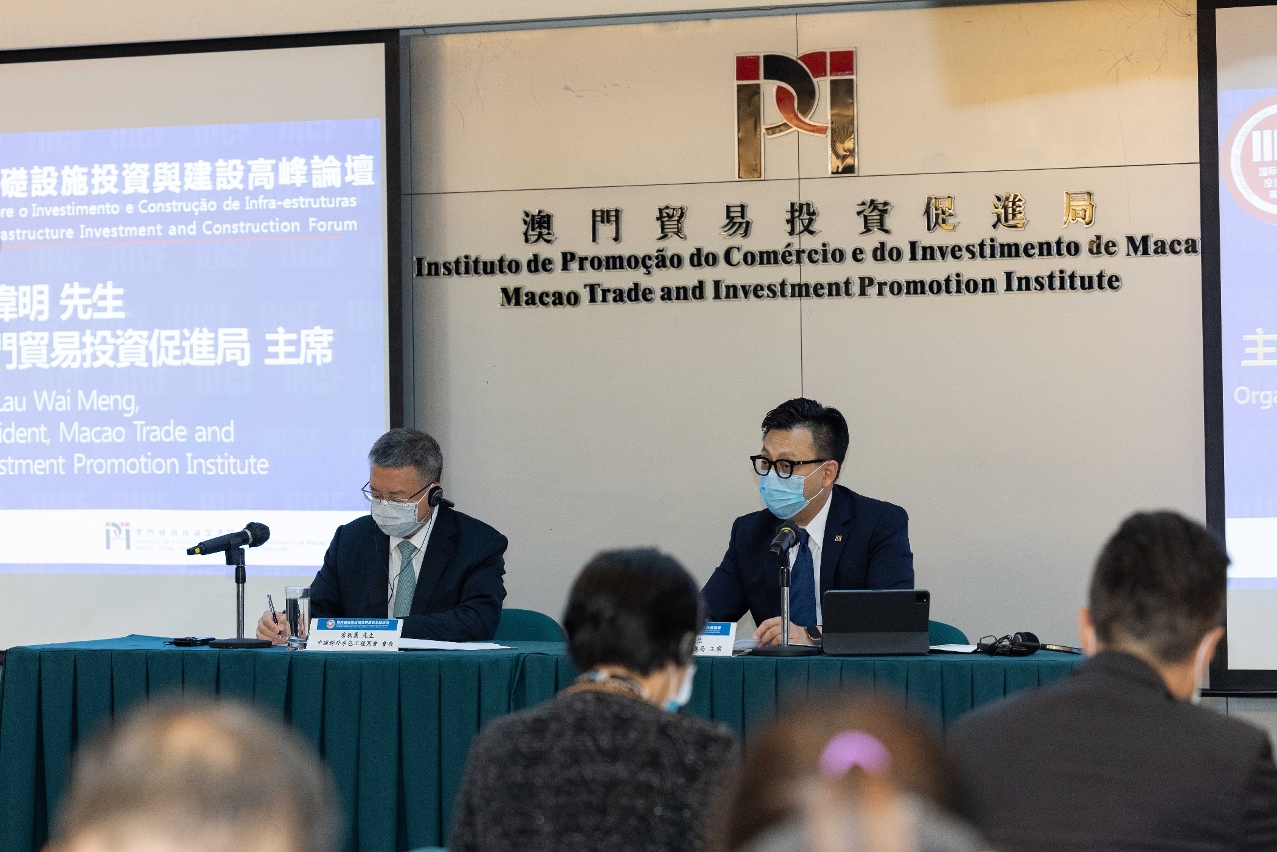 IPIM President Benson Lau Wai Meng said that the Belt and Road Infrastructure Development Index 2021 and its associated report will be released on the first day of the Forum.
He added that the forum would include analysis relevant to Portuguese-speaking countries and assessments of the development prospects and investment opportunities for cooperation with China.