The right cut: 4 of Macao's best barbershops
The right cut: 4 of Macao's best barbershops

Link copied
From classic dapper cuts to cool NBA-inspired looks, these stylish barbershops in Macao will elevate your look.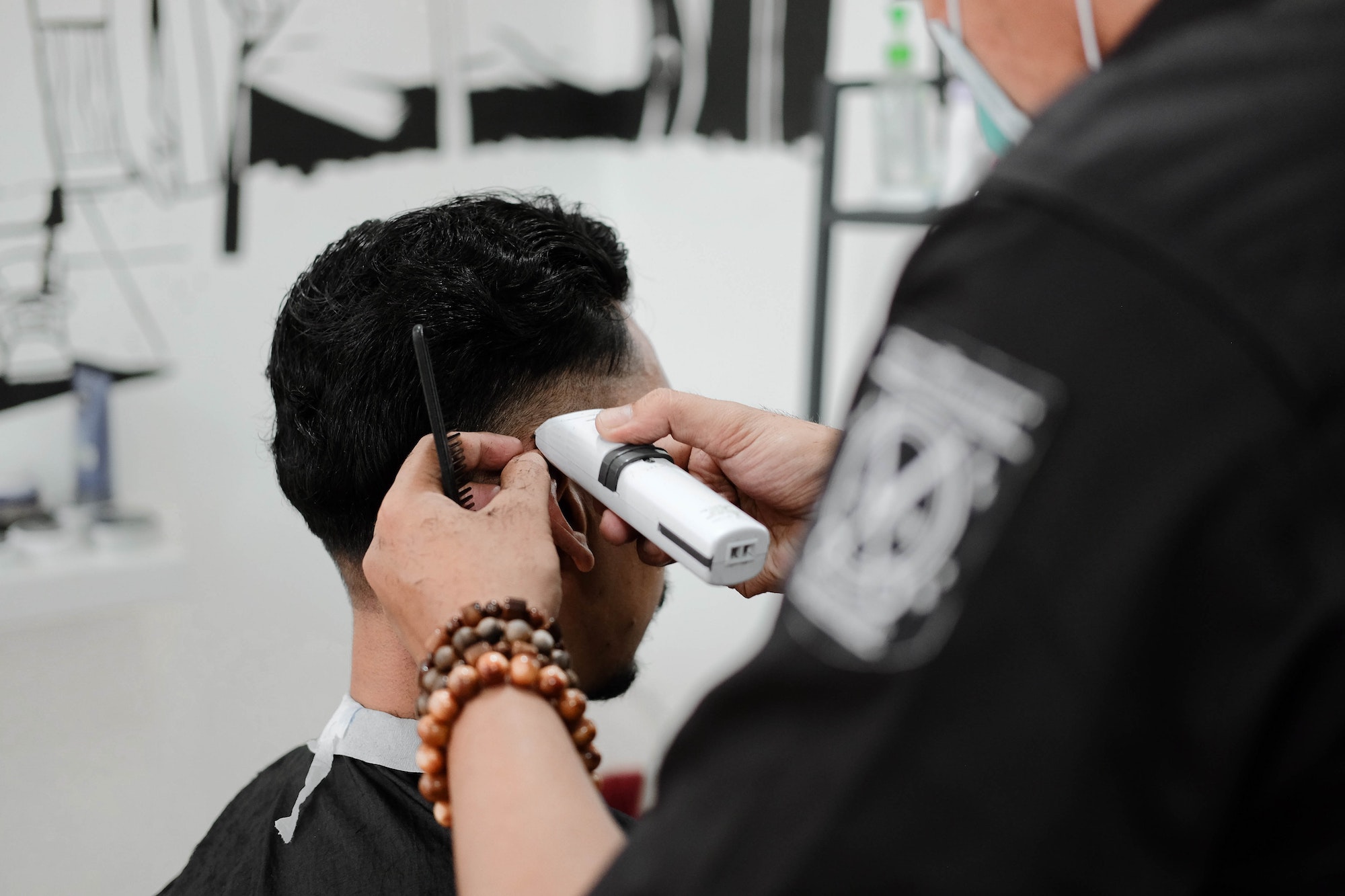 Chinese lore says getting a hair cut during the first week of the Spring Festival is unlucky, so unsurprisingly Macao's barbers and hairdressers have been shut over the Lunar New Year. But with the Year of the Rabbit well underway, it's now safe to trim those locks, and residents are spoiled for choice.
The city's hairstyling scene has come a long way since barbers simply set up stools on the pavement and touted for business from passersby, with little more than a pair of scissors, a razor and a grimy mirror to ply their trade.
In recent years, slick new establishments have opened, offering upscale takes on men's grooming. We visited four of the best.
2 Legit: Channelling Chicago style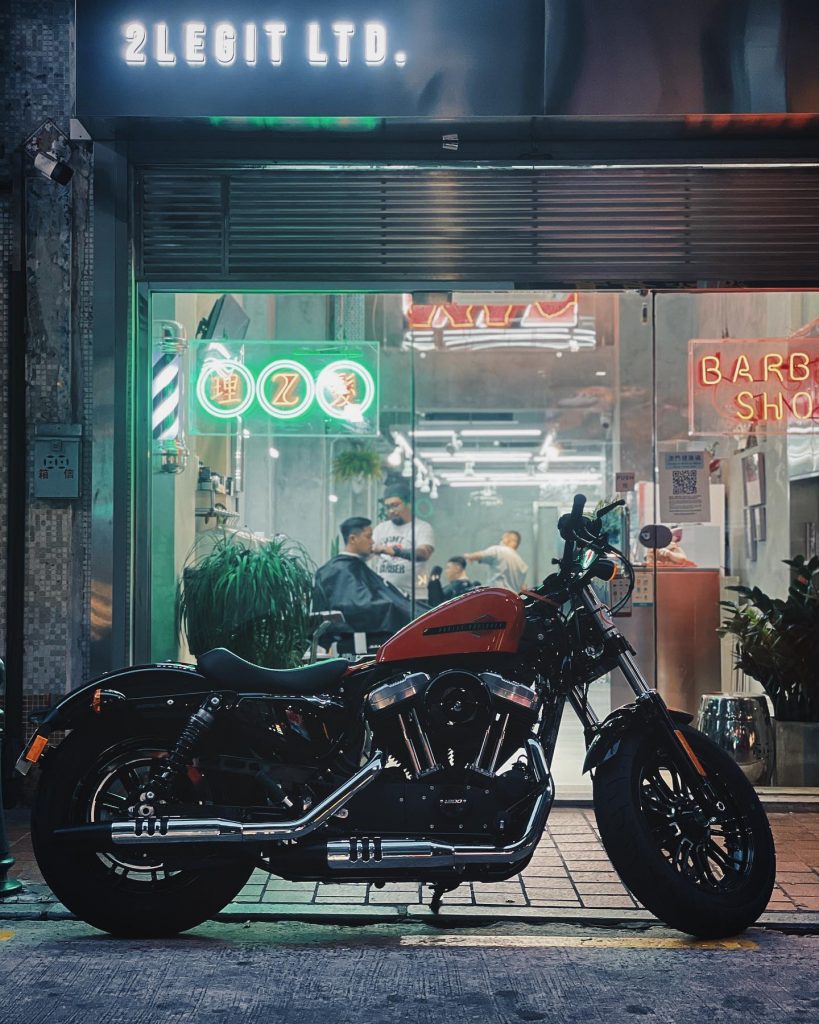 This popular spot finds the traditional red, white and blue barbershop pole passé and instead mounts a monochromatic version in its window, along with eye-catching neon signage.
Owner Luis "Rocklee" Lourenço switched from hospitality to hairdressing after visiting Chicago in 2011. The first iteration of this Windy City-inspired barbershop opened in 2015 in Rua do Campo, but the outfit has since relocated to Rua Central.
"The flawless clean fades and good vibes are what attracted me to the Chicago style," says the 38-year-old self-taught barber, who honed his skills on friends' hair at home. As his clientele and confidence grew, Lourenço opened 2 Legit. It quickly became a hipster mecca.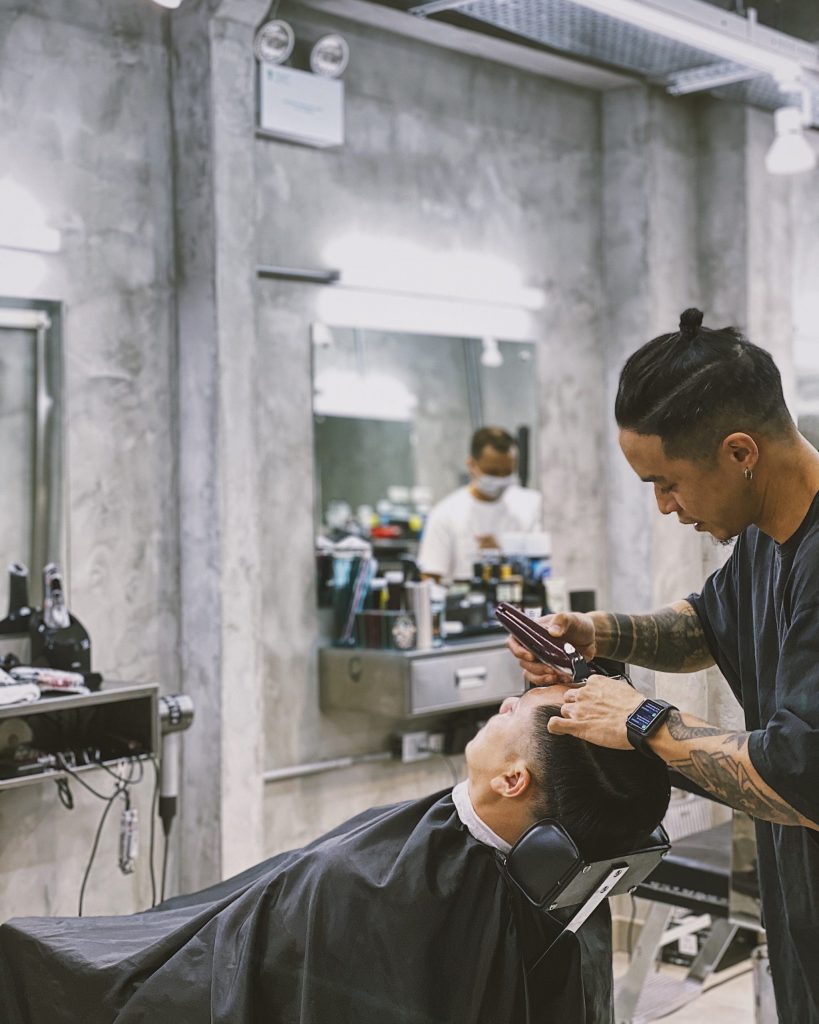 One of 2 Legit's regular clients is Para Club's DJ Muzic. When Muzic moved to Macao from the UK four years ago, he was after a particular style: a high fade with an outgrown buzz cut. Someone he met recommended 2 Legit and Muzic's been going there ever since. 
"My barber was Tim, who was a junior barber at the time, and I've followed his journey to [becoming] the shop manager," the DJ says. "He's got passion, and I can trust that my hair will always look how I want it every time."
Along with standard haircuts, 2 Legit offers a popular option for fans of the fade – a touch-up service called the "cut & go".
Prices: Haircuts from MOP 160 to MOP 380; beard trim, MOP 200.
Address: Rua Central 51 R/C, Macao
Phone: (853) 6345 2162 
The Macau Barbershop: Look good, feel better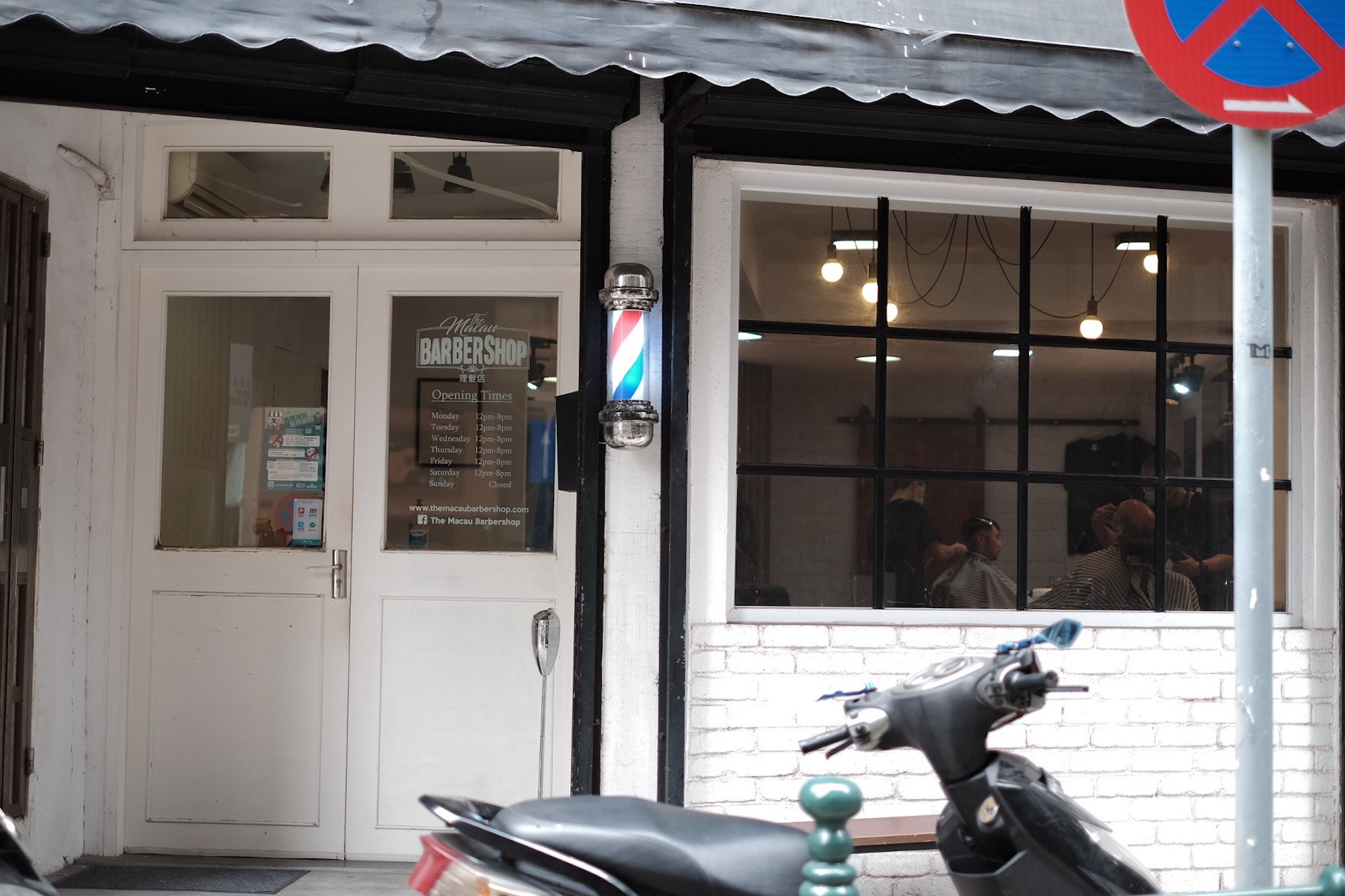 The Macau Barbershop puts clients' wellbeing front and centre, as regular Joel Lobo attests. He regards the stylists as therapists with scissors: "When you're having a bad day or want to relax and have someone listen to you with no judgement, it's the place to be," the 28-year-old teacher says. "Big praise to them all, especially my barber Sérgio."
See more: Where to get a men's tailored suit in Macao
Sara Kei, 30, who learned the trade in Portugal, opened the shop in 2017 in the St Lazarus district with the help of a few friends. 
Kei believes the key to being a good hairdresser is empathy. If customers want to chat, she's always up for it, but she also understands some people prefer peace and quiet. Either way, she's there to make you feel at ease.
"Everyone needs to feel comfortable in their own skin," Kei says. "There are always bad hair days – those can really mess up someone's day. But with a good haircut, looking in the mirror first thing in the morning can give you an extra boost of confidence."
Her approach appears to work, with the Macau Barbershop busy all year round. Book online to avoid the queue.
Prices: From MOP 210 to MOP 360
Address: Edf. Mandarin Court (Man Wah Kok), Rua de S.Miguel 1A/B R/C, Macao
Gents of Macau: Classic cuts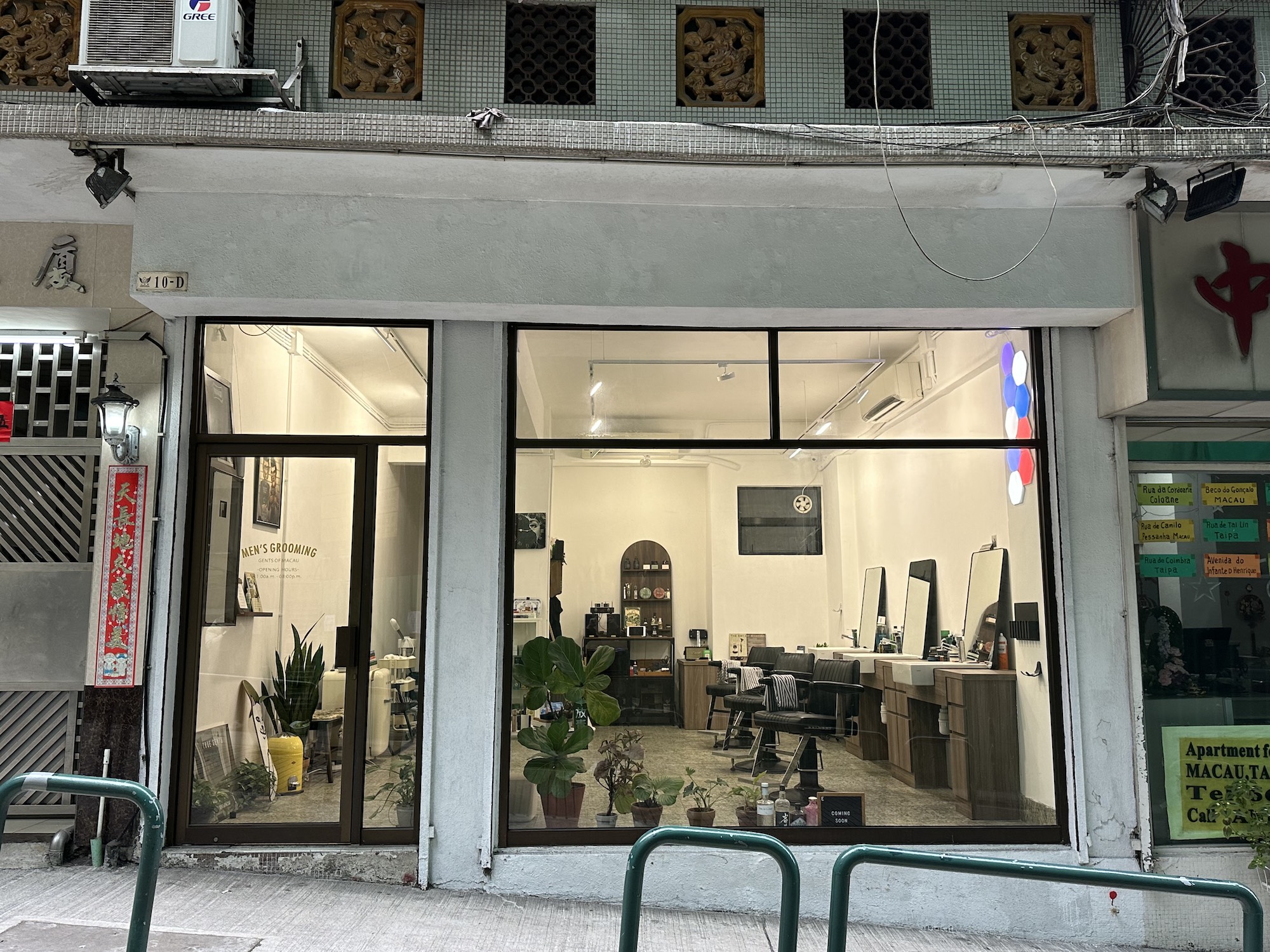 Edison Cheng, 29, opened Gents of Macau in 2017 as part of a mission to help the men of Macao reconnect with their inner gent.
True to Cheng's vision, the barbershop boasts a large sign in cursive that reads: "be a true gent." Inside, clean white walls, wooden tables, pendant lights, and a variety of plants impart an almost studious feel.
Cheng became intrigued by the barbering profession in 2015 after stumbling across a Dutch barbershop's Facebook page that seemed to embody his ethos: good manners and good grooming.
Shortly afterwards, Cheng travelled to the UK to learn how to cut hair, then took a few short courses in the Netherlands to master the art of a formal man's haircut.
"Clean and tidy is our way," says Cheng, who is known for his skill with a straight razor. Also called a cut-throat razor, this old-fashioned tool of the trade achieves the smoothest shave possible and reduces the risks of skin infections.
Prices: From MOP 180 to MOP 550
Address: Rua Central 10-D, Macao
Phone: (853) 6277 6135 
Mamba Barbershop Macau: The best version of yourself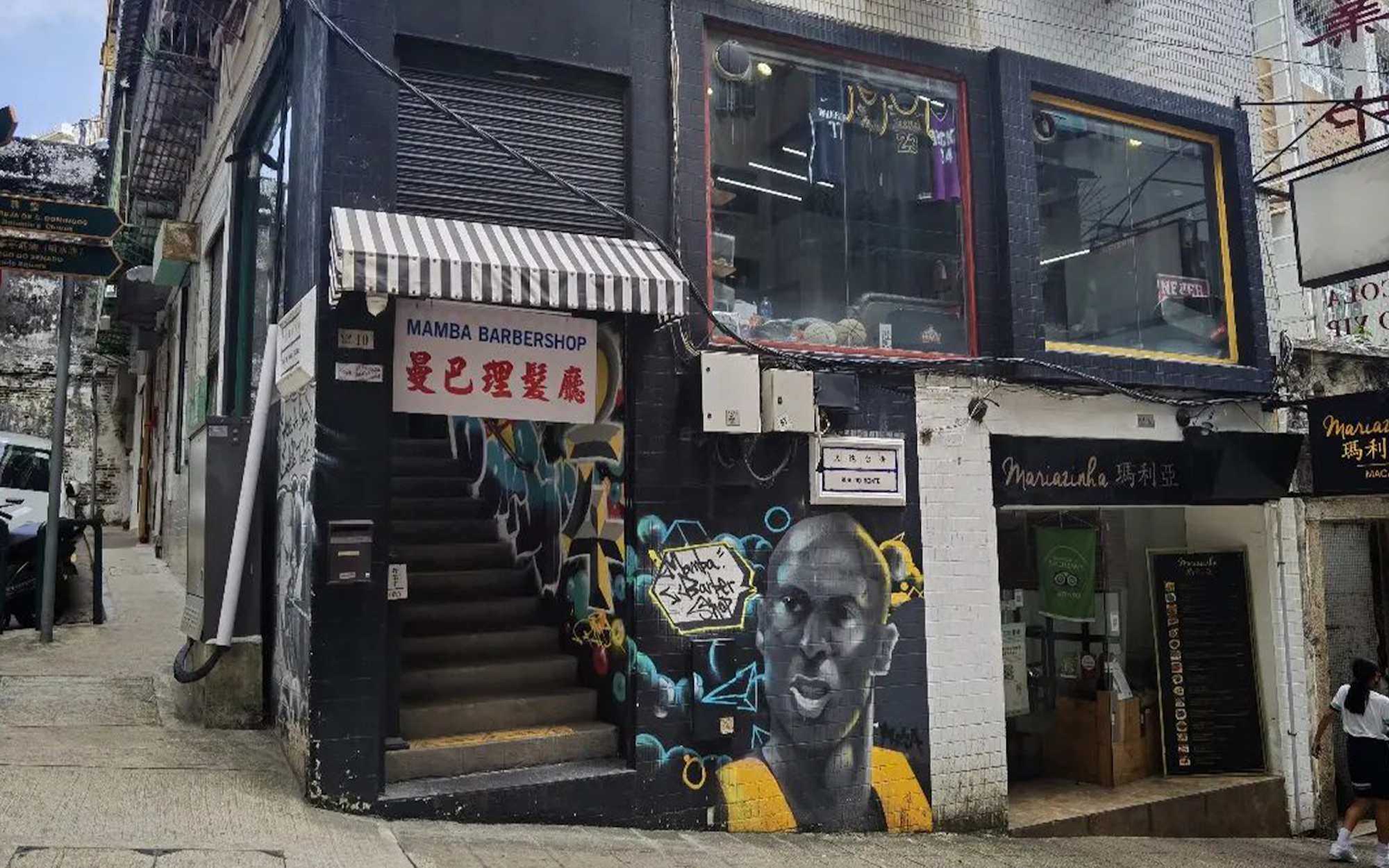 The late US basketball legend Kobe Bryant, of Los Angeles Lakers fame, developed a personal philosophy dubbed the "mamba mentality". According to Bryant, whose nickname was "Black Mamba", people with the mamba mentality strive to be the best version of themselves.
Enter barber Darren Ho and two of his barbering friends. Big fans of Bryant, the trio claim to live by the star's philosophy. So much so that they named their barbershop, you guessed it, Mamba Barbershop.
Ho, 40, started his career as a table game supervisor at a Macao casino. But after work, he'd head over to a friend's place to practise hairdressing. Eventually, some of his casino colleagues began to trust the rookie barber with their locks.
In January 2019, Ho left the gaming industry to attend a hairdressing school in Guangzhou. He opened Mamba Barbershop a year later. For Ho, hairdressing is a bridge that connects different people – and that's something he loves about the work.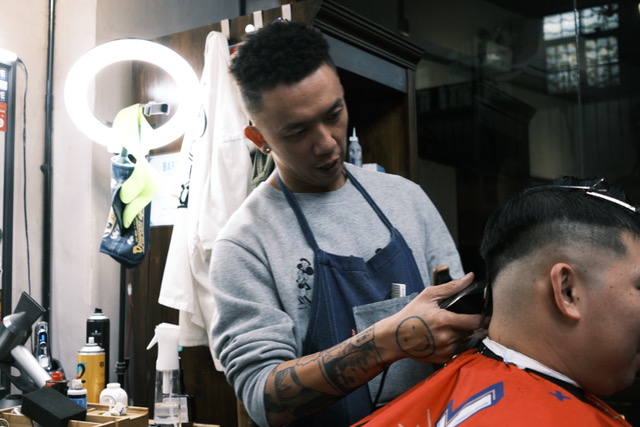 "Macao is a small and unique place," he says. "I meet a lot of people from different fields because of my job." 
Mamba Barbershop prides itself in letting customers take the reins, which Ho says isn't always the case in the local grooming scene. In a nutshell: You choose your style, and Ho will do his best to make it work, offering expert advice along the way.
Prices: From MOP 150 to MOP 380
Address: 10 Rua do Monte, Macao
Phone: (853) 6802 2441