Finding the perfect fit: Our top picks for where to get a men's tailored suit in Macao
Finding the perfect fit: Our top picks for where to get a men's tailored suit in Macao

Link copied
We speak to three suit makers who are shaking up Macao's sartorial game and for good measure, we also included two tried and tested tailors who have been dressing Macao for decades.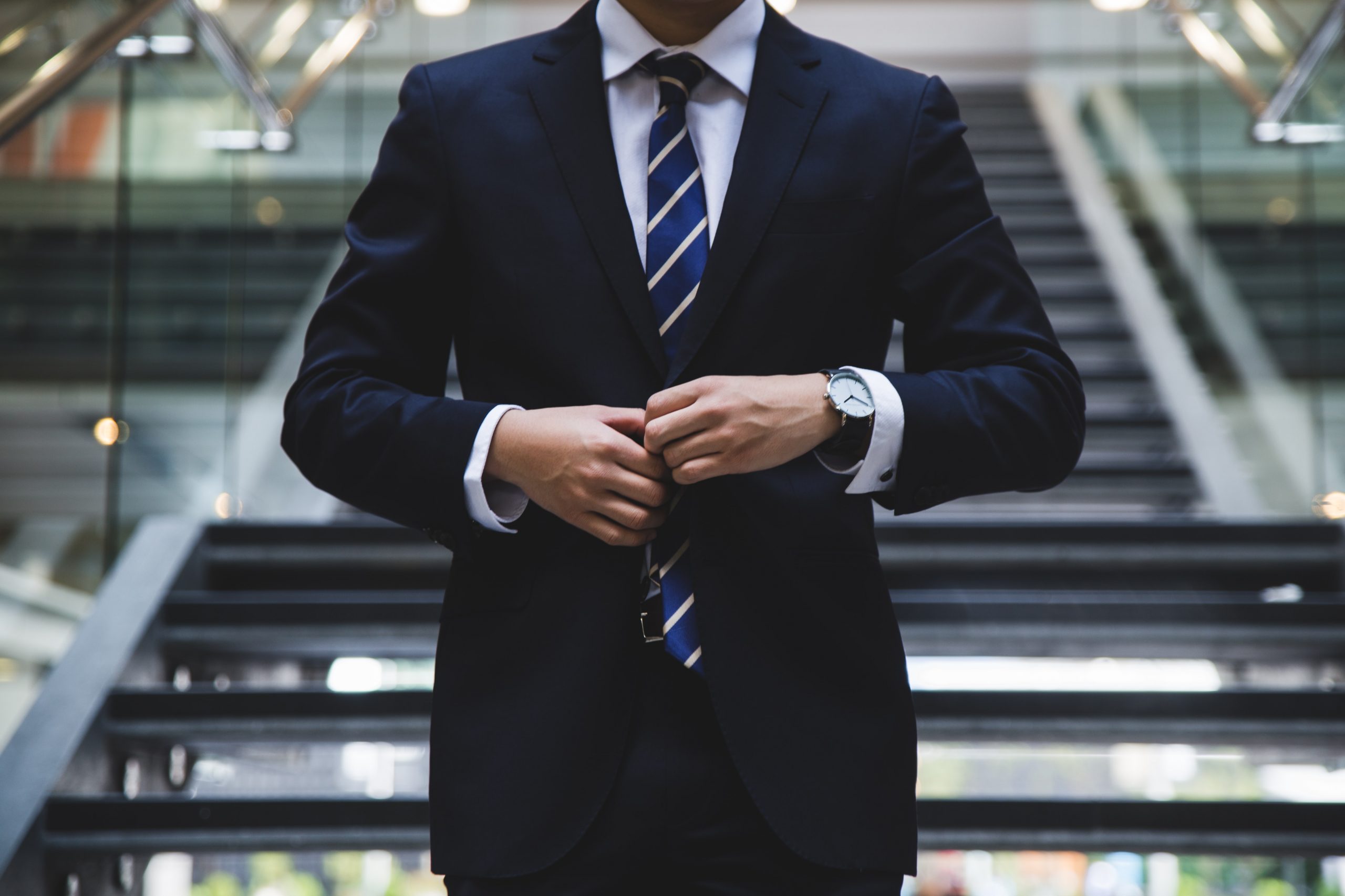 A well-made suit never goes out of style. It will always be the item you reach for whether you want to make a bold first impression at work or need to attend an important event like a banquet or wedding. 
Suits are also more versatile than ever thanks to a diverse range of fabrics, cuts and colours that allow you to mix and match pieces to make multiple looks. 
For such a customisable wardrobe essential, it's important to find a trusty tailor who can answer your questions and create the right look for you. Today in Macao, there are more great tailors than ever bringing the men's suit down to earth for local consumers. 
Looking for the perfect fit? Start with these new generation tailors who aim to modernise the suit-making business in Macao. 
Sartor Lab
Victor Choi and Kade Chou discovered a fondness for suits when they began working in marketing for a local gaming company. The duo said the company's formal dress requirement presented a natural step forward in the evolution of their own style, from a fondness for fast fashion, streetwear and sneakers to a passion for upscale attire. 
They soon noticed that Macao lacked tailors focused on their preferred cut of suits, the Italian style, so they decided to start their own business, Sartor Lab, to fill the niche. Conveniently, Chou's father had also worked as a tailor in Macao for a few decades; the two said his advice was indispensable when they started their business. 
The pair says that prior to opening their store in 2015, tailor shops in Macao mainly focused on British cut suits which feature a prominent shoulder with thicker padding, resulting in a sharper, more formal look. For their store, Choi and Chou wanted to explore the Italian cut, which has less padding and is lighter, making it easier to move in and better suited for Macao's climate. 
Seven years later, Sartor Lab now has two branches, one in Macao and another in Taipa. Although they have an affinity for Italian cut suits, their store also offers British and American cut suits, a style known for its straighter, looser fit, soft silhouette and light shoulder padding. They also have their own line of ready-to-wear items, like shirts and ties, and offer custom shoes.
The business partners guarantee clients truly bespoke service, which starts with a consultation session – essential if you are just getting started on your sartorial journey.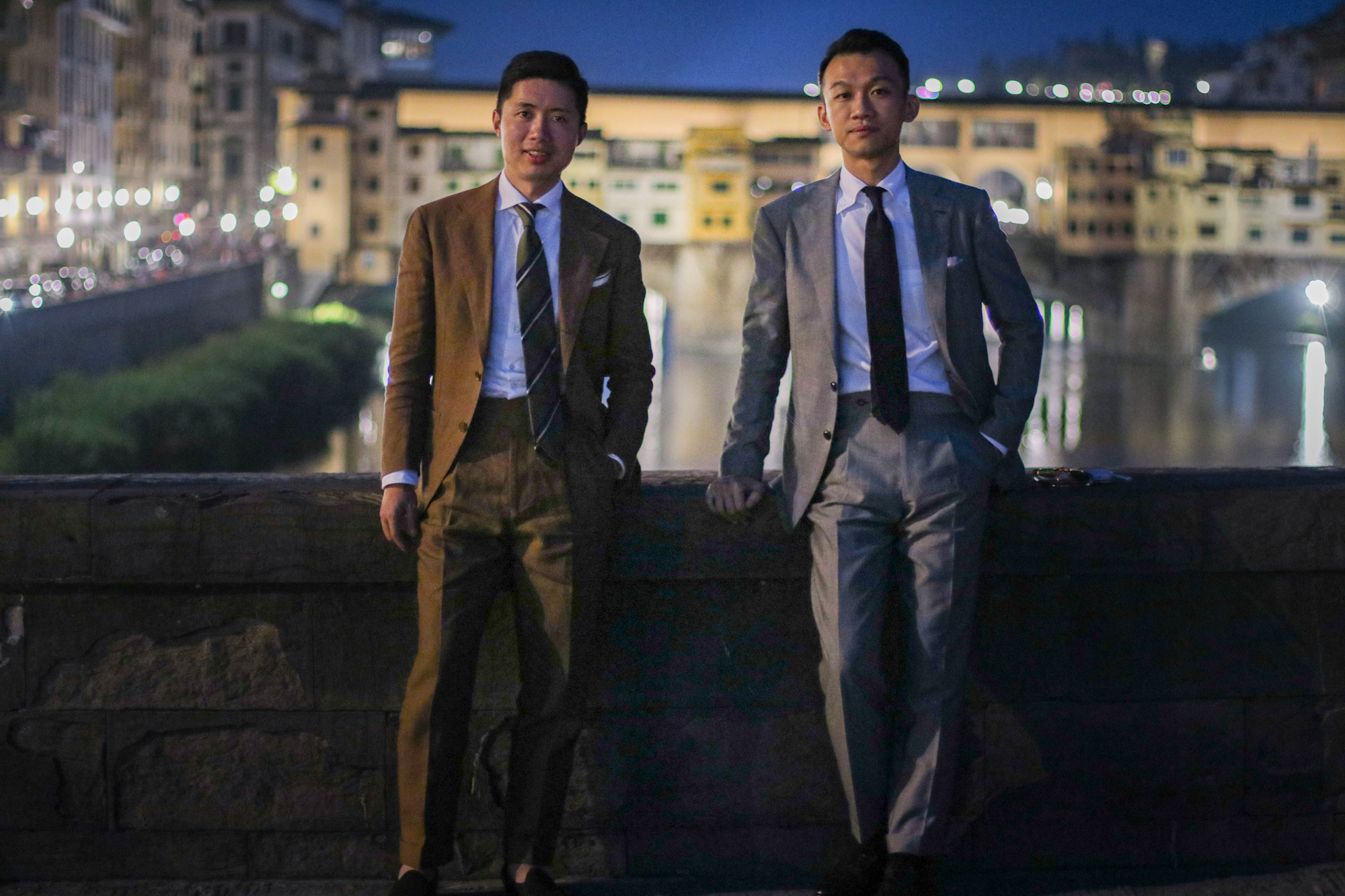 "What we specialise in is knowledge. Of course, good quality fabric and design are the basic [tenets] of a great suit, but us offering our insight on how to utilise these to turn them into a final product for a customer that suits their taste is what sets us apart," Choi says. 
Price: Made-to-measure suits from MOP 5,800;  bespoke suits from MOP 8,800
Address: Macao branch – Calçada de Santo Agostinho 16 Hou Van Res-do-Chao F, Macao (near the Jorge Álvares park next to New Yaohan)
Taipa branch – Avenida Olimpica 293-297, Flower City Edf. P, Peonia Res-do-Chao, Taipa, Macao
Hours: 12 pm-8 pm (daily) 
Contact: Facebook / Instagram / (853) 2885 5631
gentleManner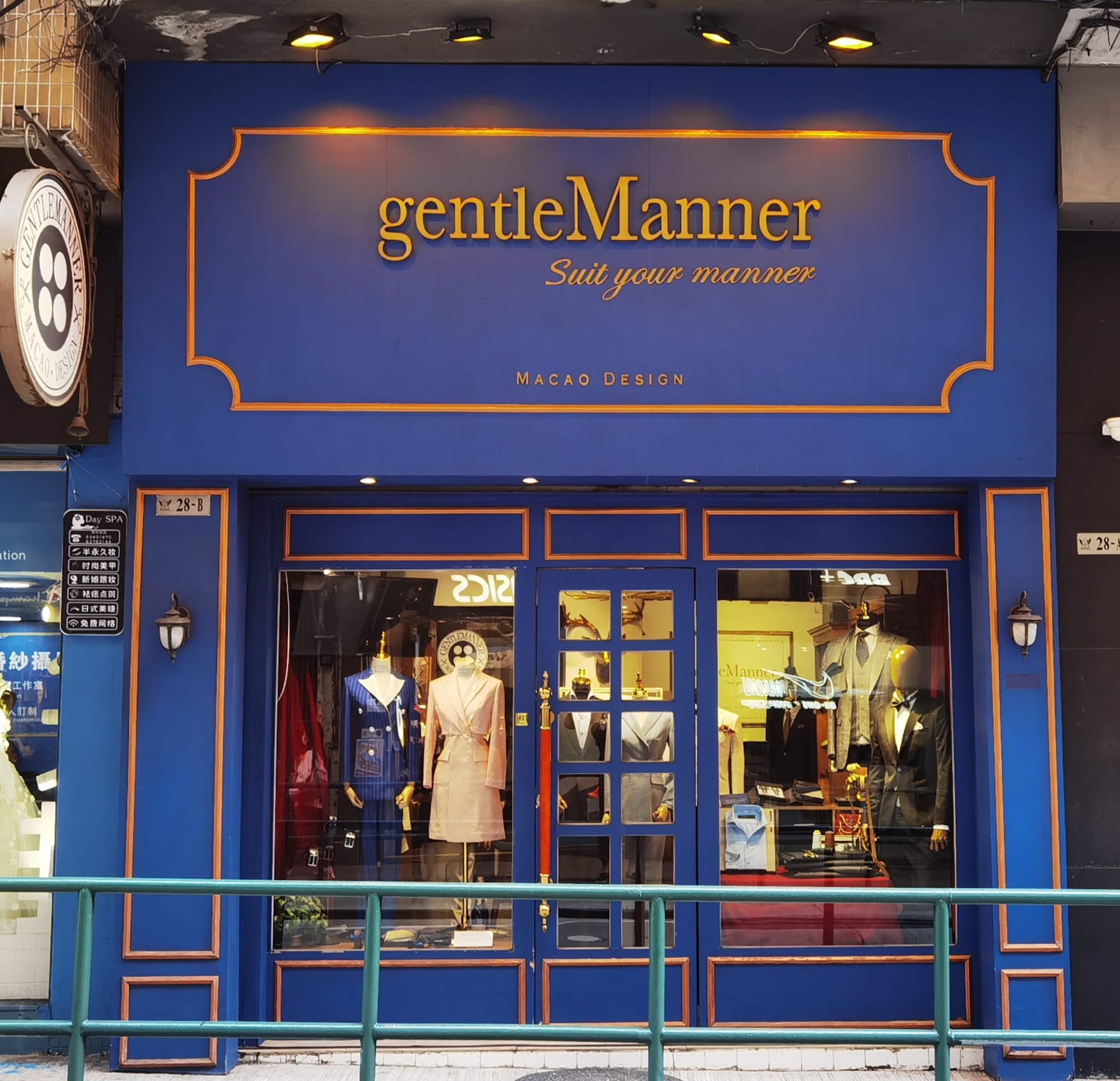 gentleManner has been dressing the city since 2015, when co-founders Calvin Chan and Johnis Loi left their jobs in luxury brand retail and applied their expertise to their own store. 
"I didn't notice other local tailors having good service. You might only get good service from a luxury brand but then the price point would be really high and might be too expensive for a local," explains Chan, who adds that he provides his staff with first-level training, which he learned while working at luxury fashion house Zegna, to guarantee customers the best service and advice for a reasonable price.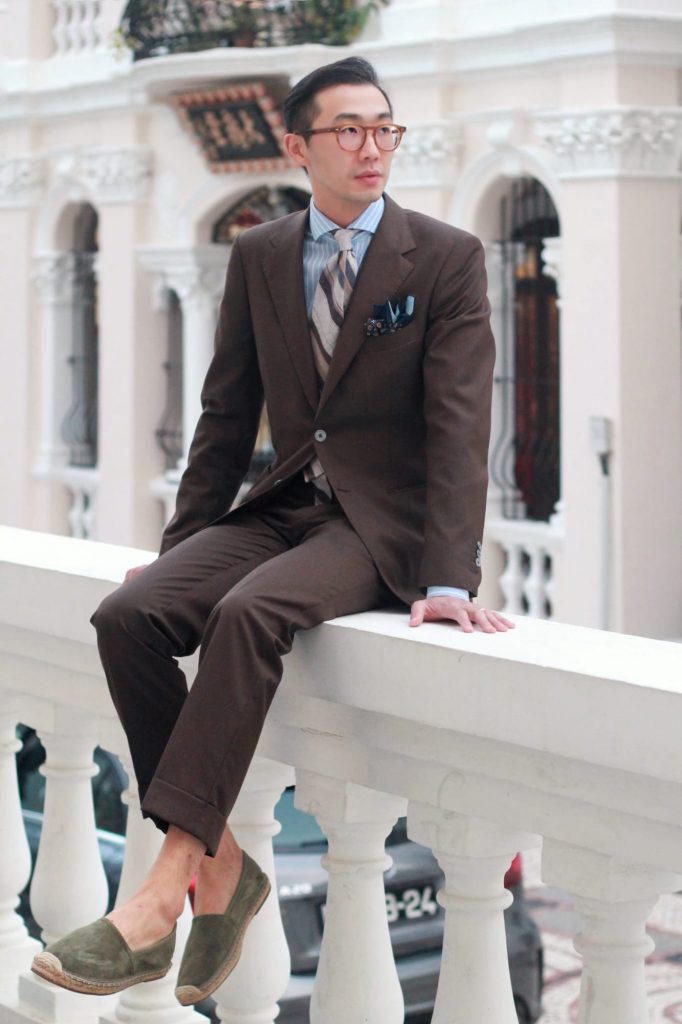 Like Sartor Lab, gentleManner specialises in Italian cut suits. Chan says that the Asian body type, which tends to be lean and slender, is better suited for an Italian cut. Additionally, the gentlemanner signature look is a suit sleeve with a round cuff rather than the more traditional rectangular cut. 
"Before we started our business we never saw suits with round cuffs except in Italy. It's really rare to see a round cuff and we wanted to break that formal perception of suits," he says. 
But Chan understands that suits today should reflect individual styles and be adaptable to different situations, and so he encourages clients to mix and match their pieces. He advises customers on picking out suit styles and colours so they can maximise its usage for different looks. "We want to tell customers that you can change up a suit's colour and style so you can manage your suit, not let the suit control you," he explains.
The store also provides services for women as well as their own line of womenswear, called woManner with staff equipped with the expertise to advise female customers on getting a suit made. 
Price: Made-to-measure suits from MOP 1,980; bespoke suits from MOP 4,800
Address: Avenida do Conselheiro Ferreira de Almeida 28-B, Macao
Hours: 12 pm-9 pm (daily)
Contact: Facebook / Instagram / (853) 2856 7820
Clássico Moderno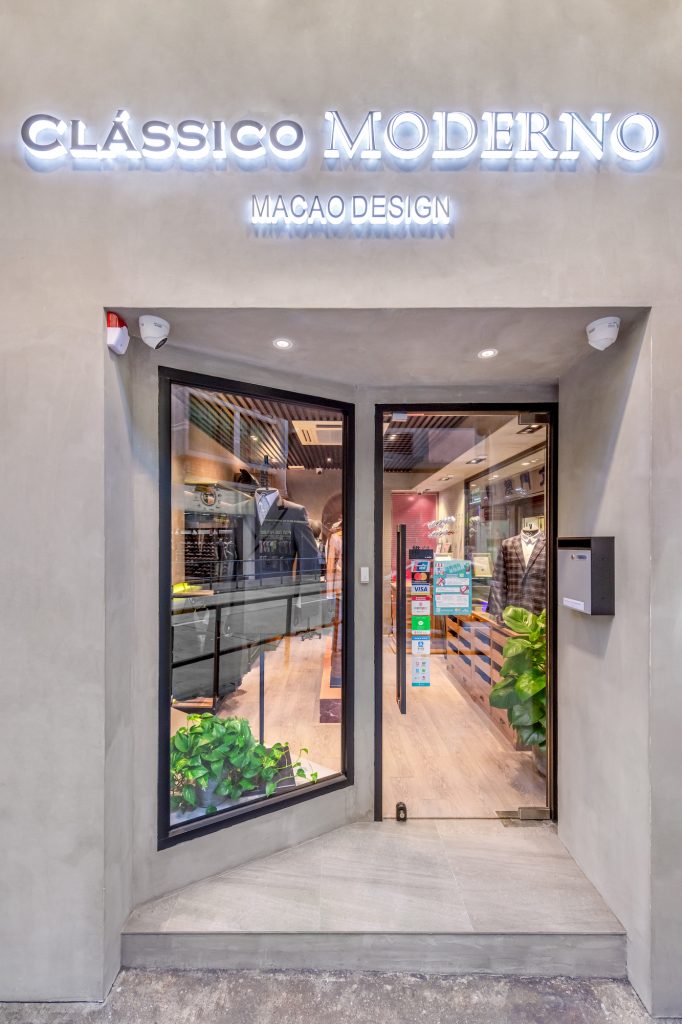 If you want a bolder look, Clássico Moderno is the place to go. This brand is the brainchild of local designer and entrepreneur Victor Lao. Unlike the other stores on this list, Clássico Moderno mainly sells Lao's designs in addition to bespoke services. 
Lao says that his brand's name betrays its style. "Our signature look is a classic design with innovative elements." Walk into the store and you'll see that Clássico Moderno isn't afraid to play with eye-catching colours, patterns and styles. You'll find everything from muted mustard plaid two-pieces to double-breasted blazers made from fabrics sourced from all over the world, including UK, Italy and mainland China.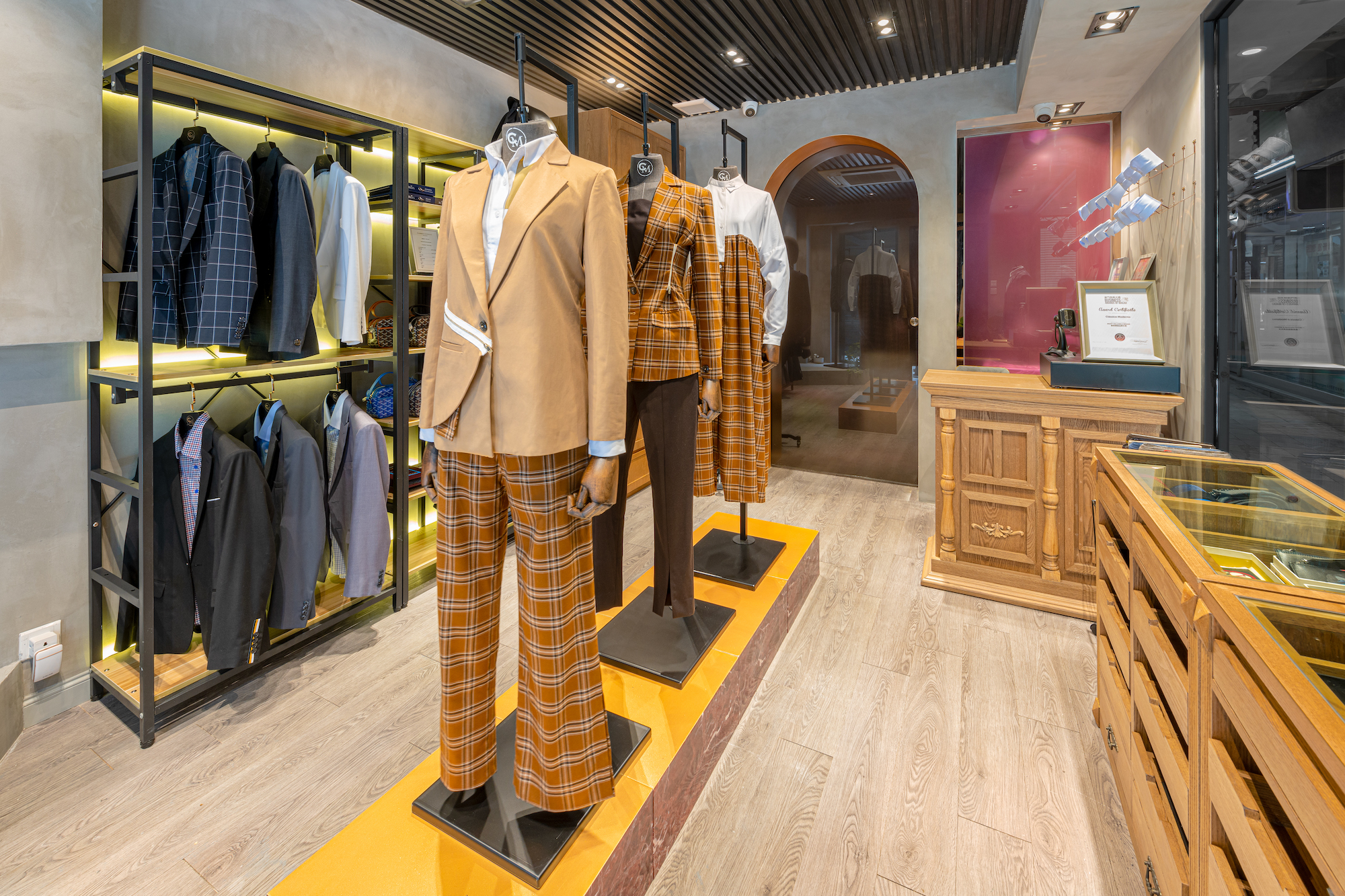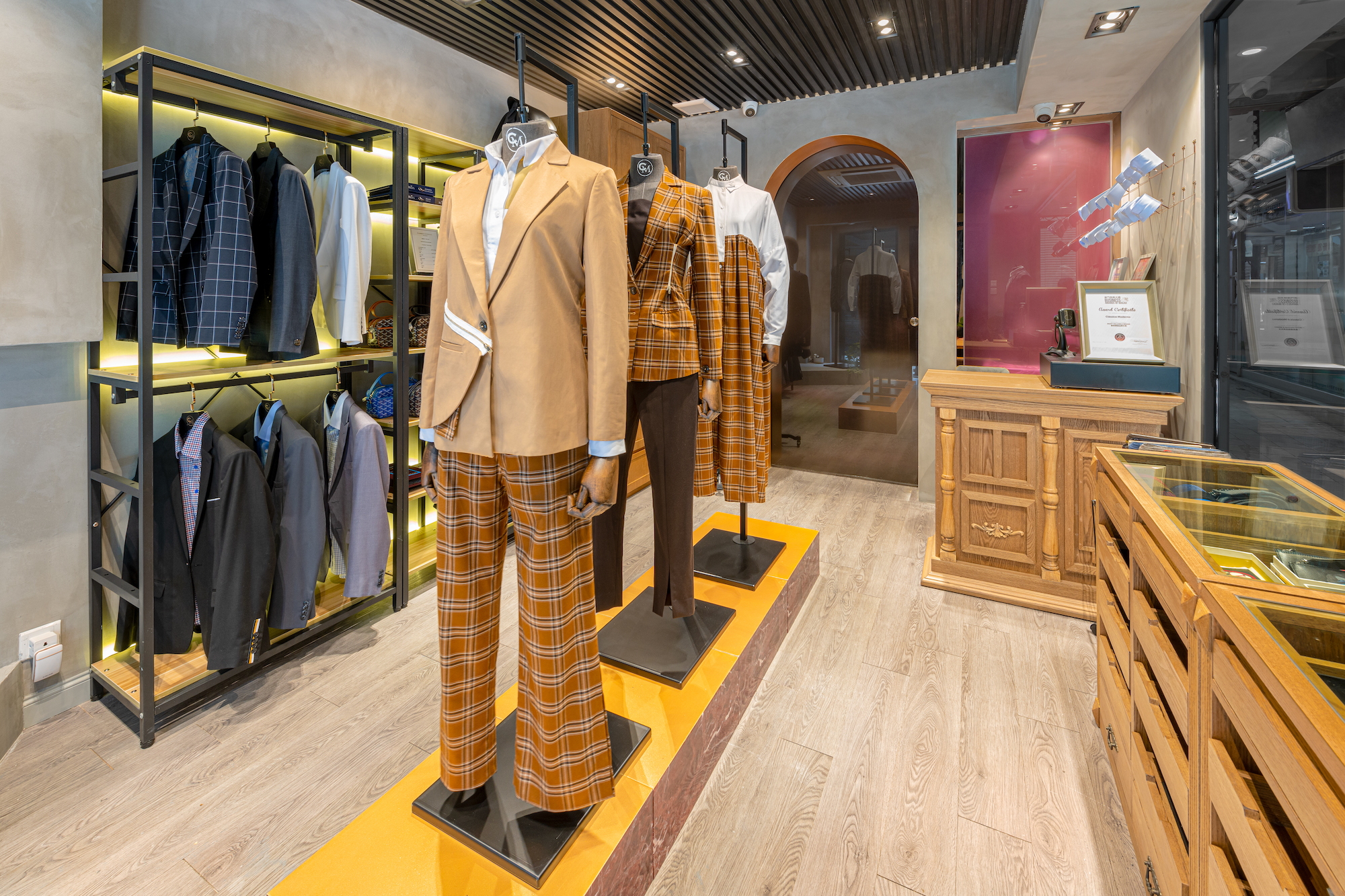 These bold looks have drawn fans from several prominent people in Macao, including performers such as Sean Pang. But the brand is gaining traction outside Macao, too. 
Clássico Moderno often participates in local and foreign fashion shows, and Lao hopes that this will help tailored suits carve out a bigger place in Macao's fashion scene. He also aims to leverage his popularity to influence distinctly local looks. "[In the future], I hope to learn more about Macao people's clothing and customisation habits so as to design a suit with Macao elements." 
Price: Services range from MOP 500-6,000, with additional fees for extras like speciality fabrics and other requests. 
Address: Avenida do Conselheiro Ferreira de Almeida 32, R/C
Hours: Monday-Friday: 2 pm-8 pm;
Saturday & Sunday: By appointment only
Contact: Facebook / Instagram / (853) 6829 8368
---
If you are looking to get a suit made from one of Macao's older businesses, you're in luck. Given the city's history of textile manufacturing, there are still tons of stores where you can get measured, select from a wide variety of fabrics, and after a fitting or two, get a new custom suit. 
Many fabric shops can be found in the "Three Lamps" (Saam Jaan Dang) and Red Market areas. Our two picks below may not be in these districts but are rightful Macao institutions in and of themselves. 
Domingos Tailor
Domingos has been in business for more than 60 years. Even if you're not familiar with the shop, you have surely walked past it given its prime location opposite the Old Court building on Avenida Doutor Mário Soares.
The shop stocks fabrics from Italy and the UK, and the actual tailoring occurs in Macao, too (some fabric stores outsource the sewing process to mainland China). 
Founder Domingos Cheong tailored seven Macao governors, including José Nobre de Carvalho and Vasco Joaquim Rocha Vieira. When we asked current owner Lo Iu Cheong what kind of clientele the store attracts, his simple response was, "Rich people, of course!"
Price: A bespoke suit costs around MOP 10,000 and takes roughly two to three weeks to complete.
Address: Ave. Doutor Mário Soares 17, Edf. Montepio, R/C, Macao
Hours: 12 pm-9 pm (daily) 
Contact: (853) 2857 5702
Meng Cheong 
Working out of a store with a prime address, right by the Ruins of St. Paul's, Kuok Nai Un (known simply by his loyal customers as Mr Kwok) has been running Meng Cheong for over 30 years. 
Kwok says he opened the store because there were not many career options in the past and he could not afford to study. Today, his shop has a significant following, especially among the local Portuguese community, and mostly from word of mouth. "Whether they're Portuguese, Italian or British, most of them come here from their friends' recommendations," he says. 
Kwok imports his fabric from Hong Kong and employs cutters from Macao. He says that in his three decades in the business, he has witnessed men's suit styles constantly changing, fluctuating between a preference for tighter fitting suits and baggier fits. Despite this, he maintains a steadfast principle of not giving his clients suggestions when they get a suit made. "I just let them choose and make a decision [for themselves]." 
Price: A bespoke suit costs roughly MOP 3,000 and takes around 15 days to make.
Address: Rua São Paulo 66, G/F, Macao
Hours: 10 am-6 pm (daily) 
Contact: (853) 2833 1923