Fitch keeps Macau's credit ratings at 'AA'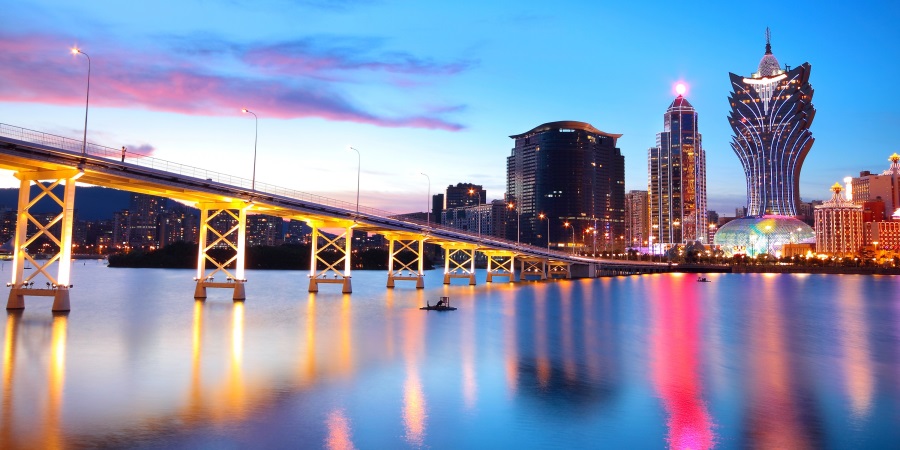 Fitch Ratings Inc. announced yesterday that it has affirmed Macau's long-term foreign-currency issue default rating (IDR) at "AA" with a stable outlook.
"AA" is the agency's second-highest rating, denoting "high quality". The top rating, "AAA", denotes "exceptionally high quality".
The New York-based credit rating agency, one of the "Big Three" alongside Moody's and Standard & Poor's, said in a statement that Macau's ratings "are underpinned by the territory's exceptionally strong public and external finances, combined with a demonstrated commitment to fiscal prudence during periods of both gaming windfalls and negative revenue shocks".
However, the agency cautioned that "the ratings are constrained by Macau's high GDP volatility, concentration on the gaming sector and tourism from mainland China, and its susceptibility to changes in China's broader policy environment."
The statement points out that Macau's "fiscal performance is strong," pointing out that robust gaming activity this year has continued to boost fiscal revenues, while expenditures remain well under budget."
In the statement, Fitch forecasts a 2019 budget surplus of 9.4 percent of gross domestic product (GDP), "based on our more optimistic outlook for gaming revenues to rise by about 5 percent next year."
The statement notes that Macau's recurring budget surpluses have contributed to the accumulation of large fiscal buffers, adding the agency estimates that Macau's fiscal reserves are equivalent to 136 percent of GDP, roughly six times the 2019 projected budget expenditure.
"In addition, Macau is the only Fitch-rated sovereign with zero government debt outstanding, which puts it well below the historical 'AA' median of 39 percent of GDP," the statement said.
The Fitch statement underlines that Macau does not have a formal fiscal framework, but the Macau Basic Law requirement (Article 105) that Macau shall maintain balanced budgets and avoid deficits "provides an important medium-term policy anchor."
The statement says that the gaming sector has performed above the agency's expectations this year.
According to the statement, "Tourism inflows also continue to exhibit robust growth, supported by various initiatives to streamline applications for mainland travel permits, as well as enhanced cross-border connectivity, including the newly opened Hong Kong-Zhuhai-Macau Bridge."
The statement notes that "mass-market gaming has grown rapidly this year, in line with the authorities' desire to rebalance away from the more volatile VIP segment, but dependence on VIP gamers still remains high at about 55 percent of territory-wide gaming revenue."
Fitch forecasts GDP growth of 4.6 percent his year and 3 percent next year, "which is driven by our expectation for a gradual moderation in gaming activity, combined with a subdued outlook for domestic demand.
"In particular, public capital expenditure is expected to fall in 2019, given the completion of several large-scale public infrastructure projects in 2018."
According to the statement, Macau's external finances are among the strongest across Fitch-rated sovereigns. Fitch forecasts a 2018 current-account surplus of about 30 percent of GDP, "an average that Macau has maintained for more than 15 years, and a reflection of the fact that most gaming revenues are generated by non-residents".
 As a result, the statement underlines, Macau has become a large net external creditor (205 percent of GDP), and sovereign net foreign assets have risen to the fifth-highest globally as a share of GDP, at an estimated 172 percent.
The principal risks to Macau's credit profile are largely event-driven, the statement warns.
"Firstly, the economy continues to be heavily reliant on gaming, which comprises nearly 50 percent of GDP and more than 20 percent of employment, despite ongoing diversification efforts.
"Furthermore, mainland tourists represent more than 70 percent of visitor arrivals, and an even larger share of visitor spending.
"Therefore, any unexpected changes to visa regulations or the broader policy environment that impacts the ability of mainland tourists to travel to Macau… would be detrimental to its sovereign credit profile."
The statement also warns there is also a possibility that the Macau operations of US gaming firms could be impacted by escalating US-China trade tensions, "though this is outside of Fitch's baseline expectations."
The unclear future of Macau's three gaming concessions and three sub-concessions which expire in 2020-22, remains a "potential risk", but Fitch believes the situation is unlikely to negatively impact Macau's sovereign creditworthiness.
The statement adds that "Fitch does not believe the authorities would seek to disrupt the normal business operations of gaming operators, given the potential spill-over effects it could have on fiscal revenues, employment, and tourism more broadly."
However, the agency said it did expect the future gaming operating concessions "to be linked to further commitments by gaming operators to support the diversification of the economy into non-gaming entertainment."
The statement underlines that Macau's gaming operators have continued to make significant capital investments, "which suggests that they do not expect negotiations to adversely impact their medium-term business prospects."