No international teams at this summer's International Dragon Boat Races
No international teams at this summer's International Dragon Boat Races

Link copied
Covid-19 precautions fetter one of city's major traditional outdoor sports events; spectators may be barred for second year running.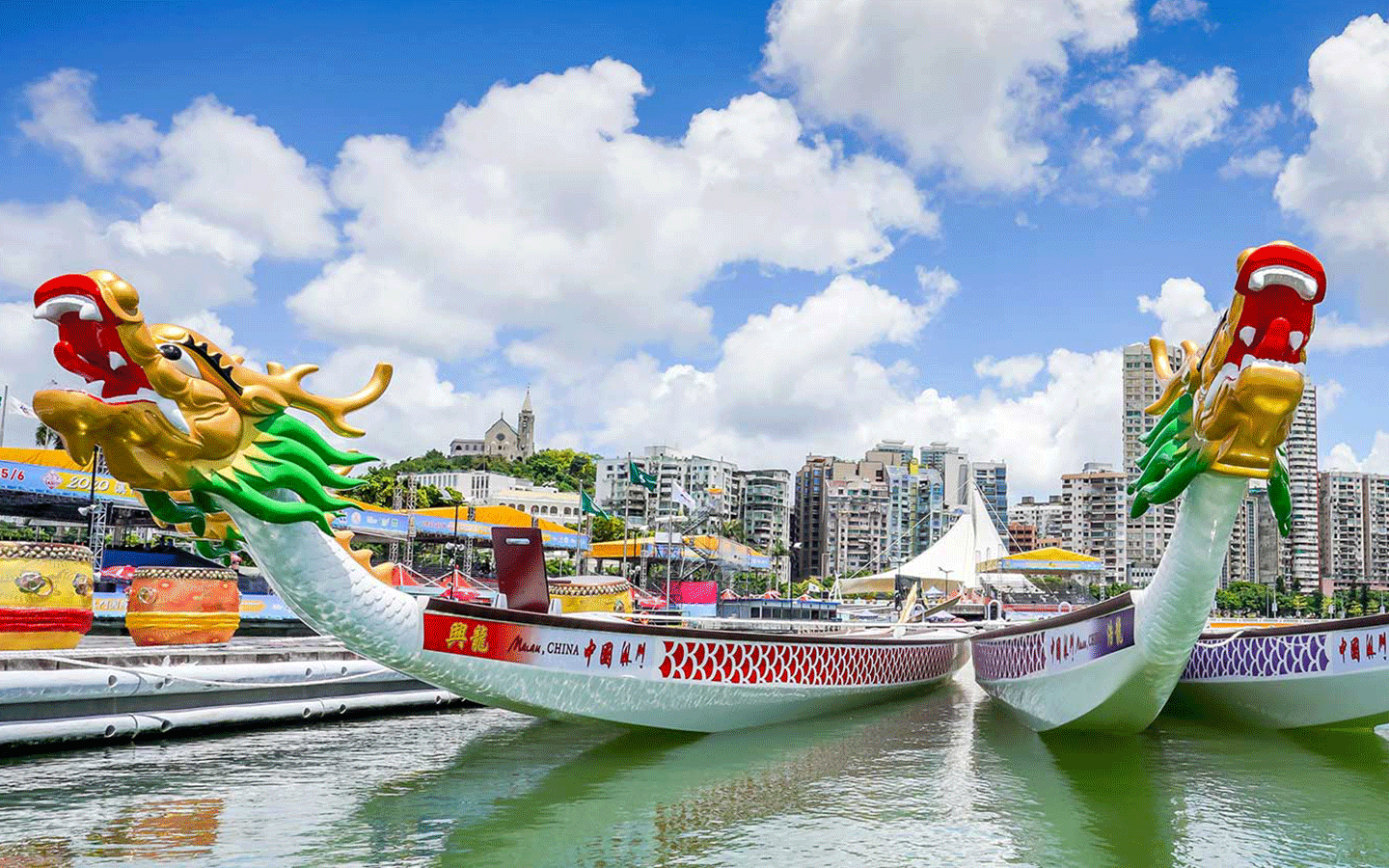 No overseas teams will compete in the Macao International Dragon Boat Races 2022, which will be held at Nam Van Lake Nautical Centre from 29 May to 3 June, Sports Bureau (ID) President Pun Weng Kun told reporters yesterday.
Pun said that if the pandemic situation remains stable, the bureau plans to invite six to eight teams from the mainland again to compete in the Macao Standard Dragon Boat Races, namely the Open Category and Women's Category.
He added that efforts are being made to bring well-known sports events from the mainland to Macao in the hope of increasing the status of sports tourism and the sports sector in Macao by co-organising local sports events with local businesses and organisations.
Pun said the bureau had not yet decided whether the public will be allowed to watch the races from the grandstands. He underlined that this would depend on the latest developments of the Covid-19 pandemic, adding that if the pandemic situation is stable at that time, residents and visitors would be welcome to spectate.
Due to the Covid-19 threat, no spectators were allowed last year.
Pun also said that the small dragon boat races will be held on 29 May, while the standard dragon boat races will be held on the day of the Dragon Boat Festival on 3 June. 
Pun noted that this year's races offer limited entry slots for six categories:
Macao Small Dragon Boat Race (48 teams for the open category, 18 teams for the women's category) 

Macao Government Departments Small Dragon Boat Race (12 teams) 

Macao University Students Small Dragon Boat Race (10 teams in the open category)

Macao Standard Dragon Boat Race (36 teams in the open category, 10 teams for the women's category).
Pun said all dragon-boat racers must have received at least two doses of the Covid-19 vaccine at least 14 days before their respective race. He added that they must show proof of a valid negative nucleic Acid test result (including the first training session and race day) before they would be allowed to participate in training and the races, The Macau Post Daily reported.