Macao karate champ wins first ever medal at China National Games
Macao karate champ wins first ever medal at China National Games

Link copied
Triumphant Kuok Kin Hang picks up bronze – 'I was hungry to win a medal for my team.'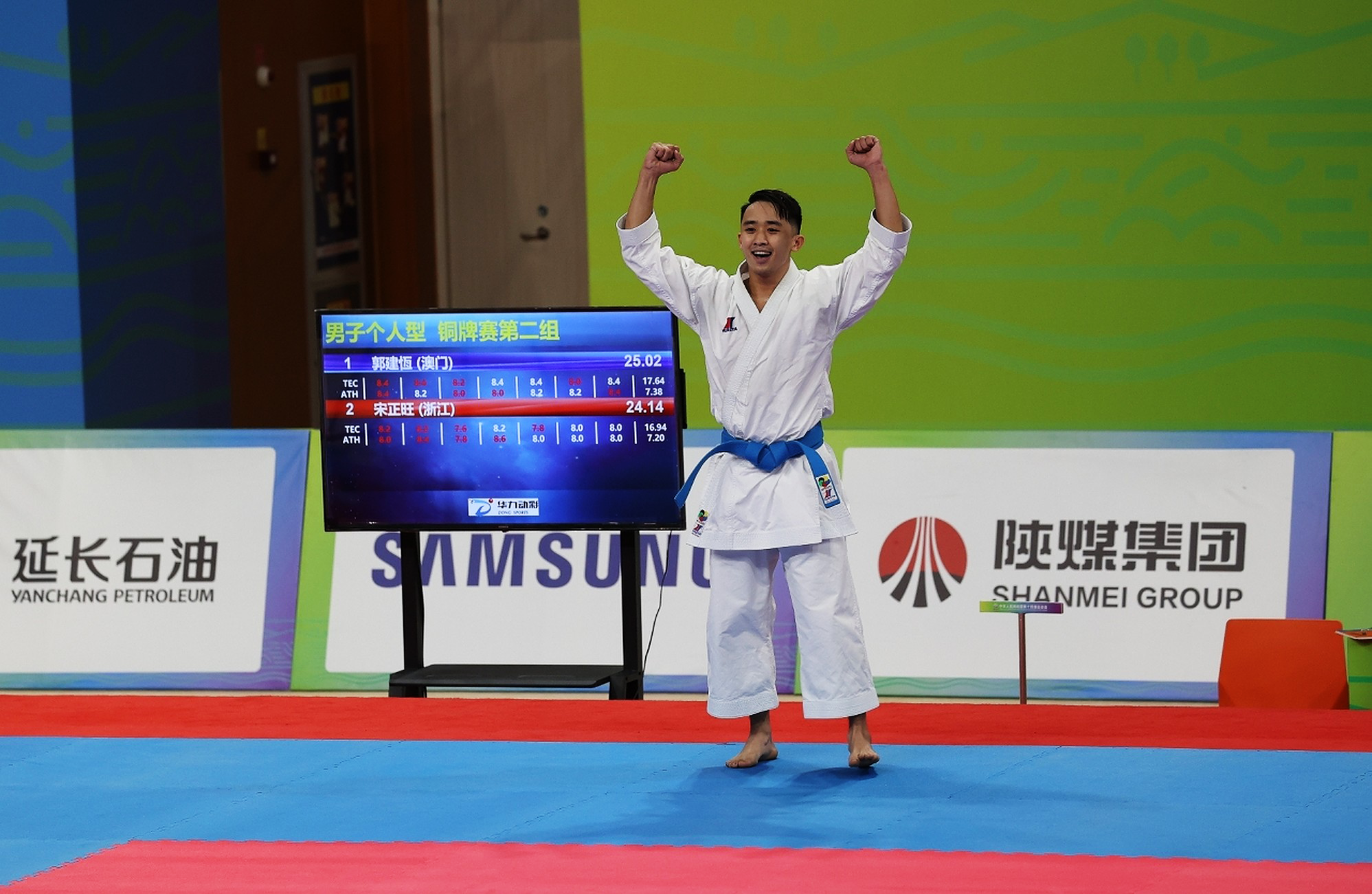 Macao notched up its first-ever medal at the National Games in Xi'an yesterday when Kuok Kin Hang scored 25.02 in the men's karate competition, nabbing bronze.
After beating Song Zhengwang from Zhejiang province, a jubilant Kuok said:
"I'm glad to have this honour. It's a special moment for Macao sports. It means that Macao athletes can do something on this big stage.
"I kept pushing myself and haven't eaten much since yesterday. It's the first time I have competed in the National Games, and I was hungry to win a medal for my team.
"I'm so glad to compete with other Chinese competitors on such a huge stage, since I haven't competed at any events outside Macao because of the pandemic."
Kuok (28) has been training since 2008, and in 2013 won a gold medal at the East Asian Games, as well as fifth place at the Asian Games. In 2014 he joined an elite athlete training subsidy plan, and has been training professionally since 2015. He was also one of the first athletes to enter the local Athletes Training Centre. 
Chief Executive Ho Iat Seng congratulated the sports delegation, and Kuok in particular, for winning the medal. He also greeted the other members of the delegation team and encouraged them to "fight hard" on a video call yesterday, The Macau Post Daily reported.