Worker killed in Christmas Day tragedy at Ka-Ho cement plant
Worker killed in Christmas Day tragedy at Ka-Ho cement plant

Link copied
One-tonne girder crushes 48-year-old male non-resident worker after nylon strap breaks loose from crane.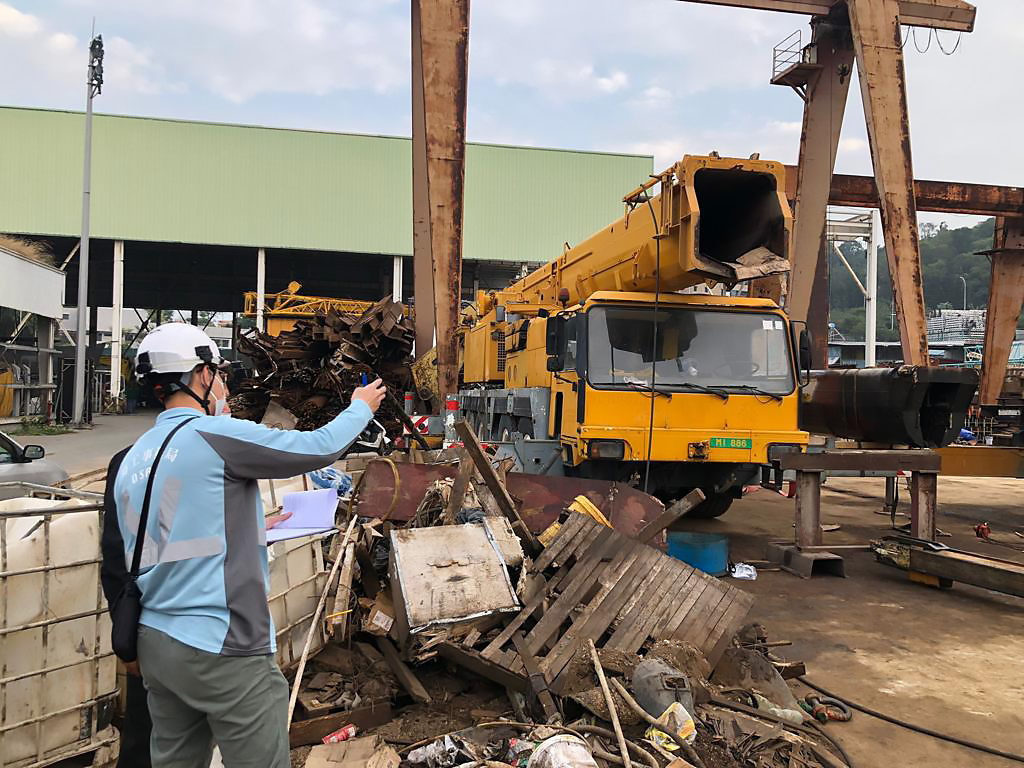 A construction worker was crushed to death by a falling u-bar at the cement factory in Ka-Ho, Coloane on Christmas Day, the Judiciary Police (PJ) has announced.
According to the PJ, the victim of the fatal accident was a 48-year-old male non-resident worker. The u-bar was a part of a machine, which three construction workers were in charge of removing and replacing, police said. 
The victim was responsible for ensuring that the u-bar was balanced while being lifted by a nylon strap that was attached to a crane, while the other two workers were operating a forklift and the crane.
The nylon strap broke and the u-bar, which weighed more than a tonne, crushed the victim's stomach and pulverised the right side of his ribcage.
Other workers immediately attached another nylon strap to the crane to lift up the u-bar and called the emergency services. When the firefighters and police arrived at the scene, the victim was losing consciousness, and was rushed to the Conde S. Januário Hospital Centre. However, the PJ added, he died shortly after.
The police pointed out that from the preliminary investigation, there was no evidence of criminal injury. The case has been transferred to the Labour Affairs Bureau for further investigation.
The bureau released a statement on the day of the fatal accident to extend its deep condolences to the victim's family, The Macau Post Daily reported.