Woman dies after falling off 'Old Bridge'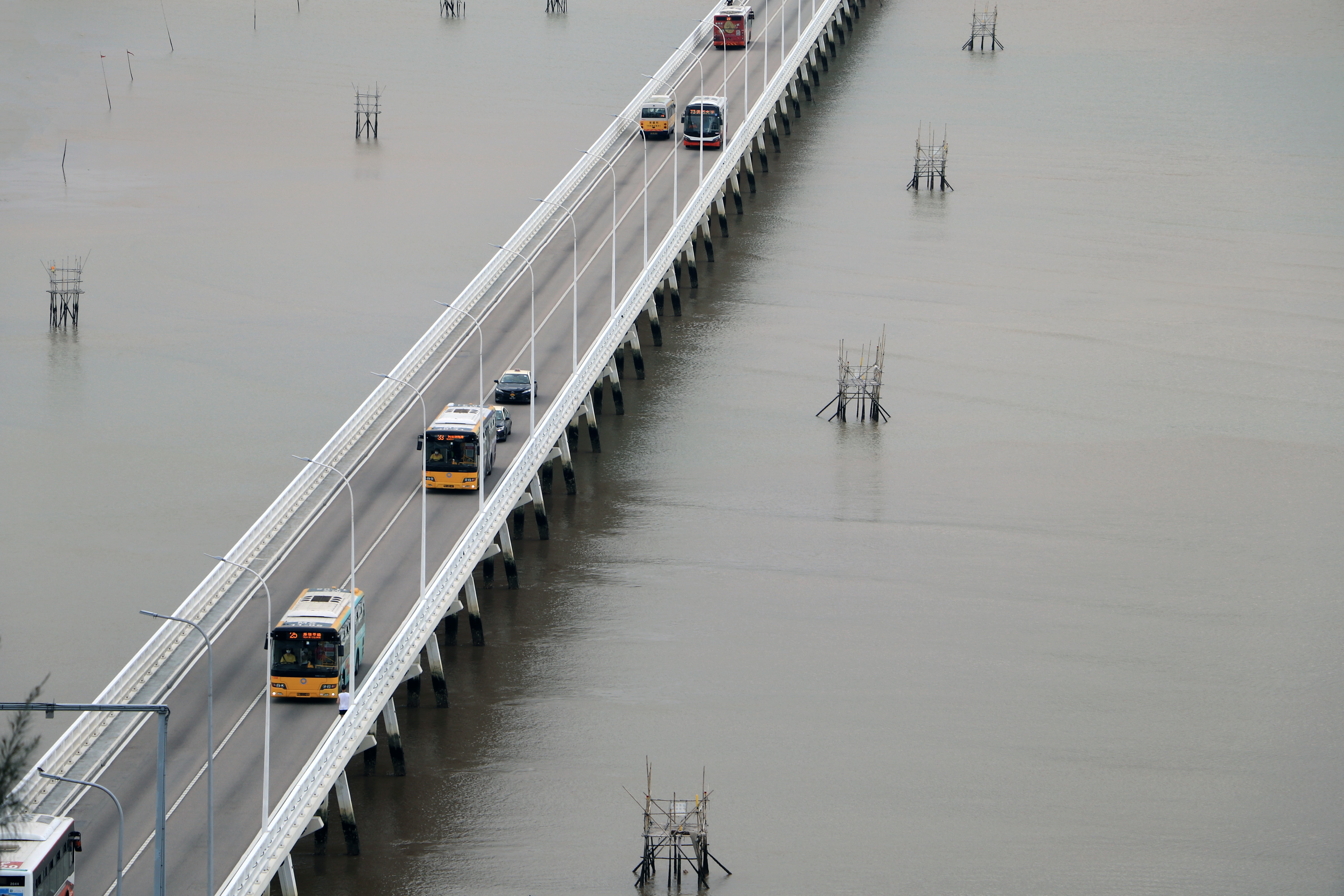 According to the Public Security Police (PSP), a woman died after falling off Governor Nobre de Carvalho Bridge, commonly known as the Old Bridge, on Wednesday at around 6 pm.
The Fire Services Bureau (CB) said yesterday that the case was reported to the bureau at around 7 pm, adding that the Macao Customs Service then sent frogman into the water near the bridge to search for the woman.
According to the Public Security Police, the woman, who was around 41 years old, was found floating in the water near Wynn Macau.
The Public Security Police did not release any other details about the woman.
A CB officer said that when rescued, the woman's heart had stopped and she was not breathing, adding that she was taken to the public Conde de São Januário Hospital Centre where she was pronounced dead at 8:48 pm.
According to the Fire Services Bureau, the case was transferred to the Judicial Police (PJ) for further investigation.
(The Macau Post Daily/Macau News)
PHOTO © Macau Photo Agency