Unregistered Macau Pass holders face paying full MOP 6 fare next month
Unregistered Macau Pass holders face paying full MOP 6 fare next month

Link copied
New scheme, which comes into effect 11 December, steers passengers into using their real names and contact details.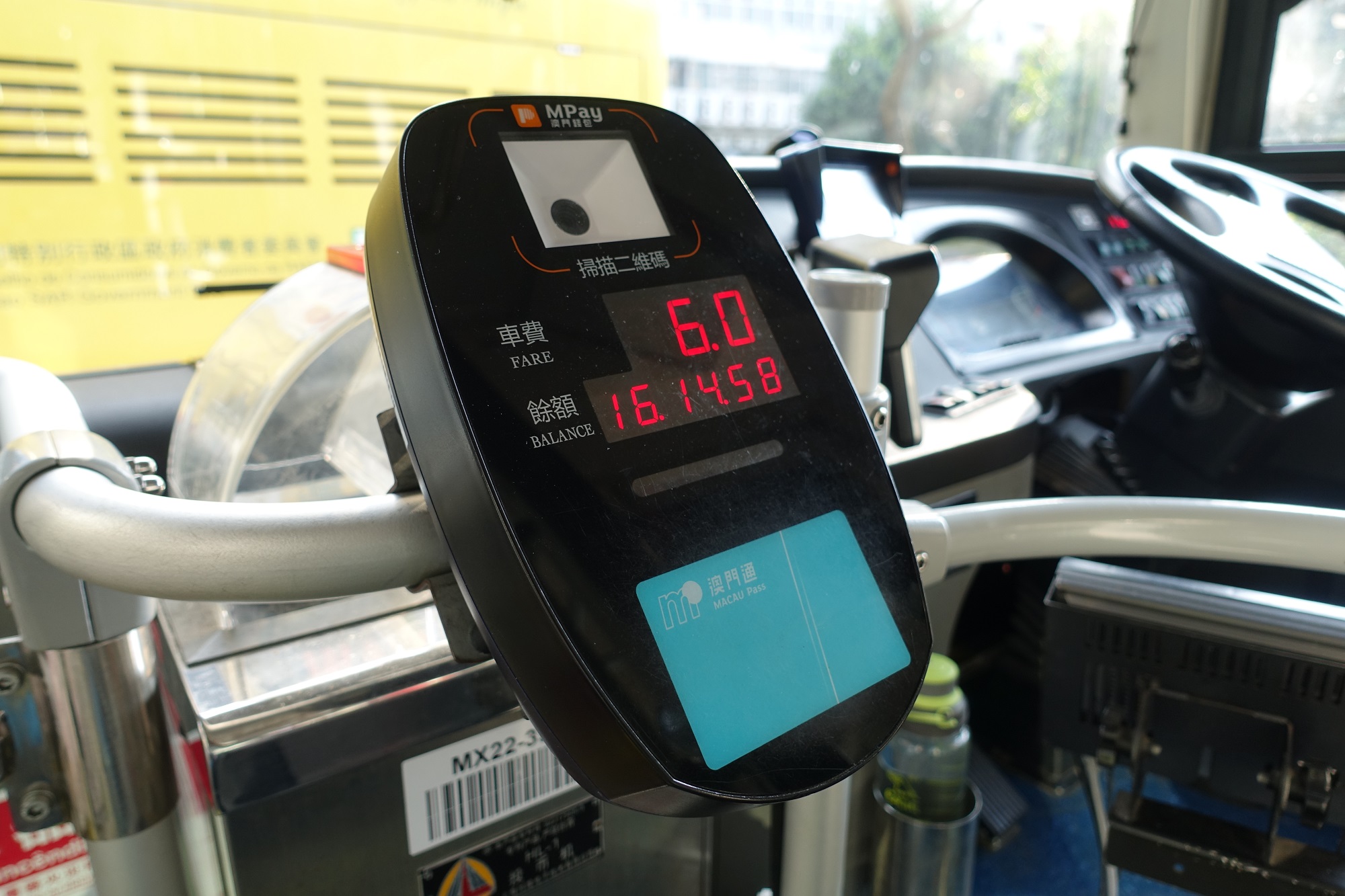 Unregistered Macau Pass holders will need to pay full bus fares, MOP 6 per ride, starting on 11 December, the Transport Bureau has announced. 
Aiming to trace close contacts of Covid-19 patients more efficiently, the government has liaised with Macau Pass and the two local bus companies to implement the "bus rider real name registration scheme". Those who register their Macau Passes can continue to enjoy a discount starting on 11 December. 
The registration period for the Macau Pass starts on 27 November at 10 am. Residents need to first sign up online, then go to one of the card-tapping spots to activate their Macau Pass. When residents sign up to register their Macau Pass, they will need to provide their Macau Pass number, card holder's name, and mobile phone number. After cardholders receive a confirmation message, they can activate their cards at one of the city's 130 card-tapping spots which are located at the bureau's service area, public car parks, Macau Pass customer service centres, public bus terminals, nucleic acid test stations, and the six gaming operators. 
Residents who hold a senior citizen pass, student pass, disability pass, auto-top-up card, third round of e-consumption smartcard (validity period until 31 December), and MPay bus pass will not need to be registered. Up to three Macau Passes can be registered with one mobile phone number. 
Starting at midnight on 11 December, all holders of unregistered or inactivated cards will be charged the full fare, which is MOP 6 instead of the MOP 3 subsidised normal fare on public buses and MOP 4 for express routes, until the card is fully registered and activated. 
In order to be able to track passengers who paid with cash or unregistered Macau Passes, the bureau will gradually implement a system to record their travel history. 
The bureau urged residents to register their Macau Pass as soon as possible, stressing that anyone who needs help can go with their mobile phone and Macau Pass to any of the Macau Pass customer service centres or one of the card-tapping spots for assistance.