Top Chinese cuisines showcased at three-day celebration in Macao
Top Chinese cuisines showcased at three-day celebration in Macao

Link copied
Chefs from Chengdu, Shunde and Yangzhou join local culinary experts to promote Chinese cuisine to the world.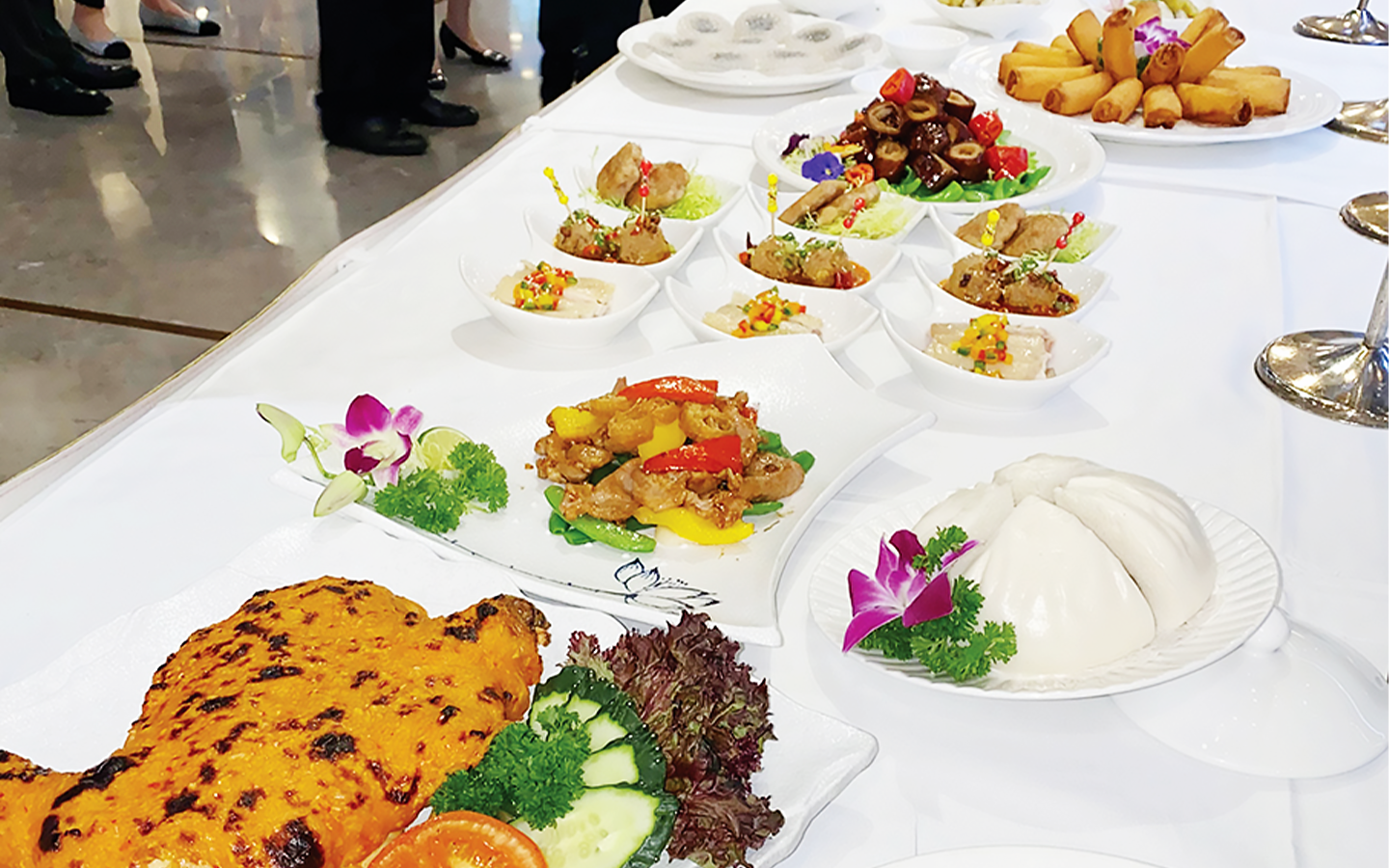 A bevy of chefs and other culinary experts are taking part in a three-day show in Macao that celebrates the very best of Chinese cuisine.
The "World's Cities of Gastronomy (China) Gathering at Hou Kong 2021– Chinese Cuisine Sharing" kicked off at The Plaza Restaurant in Zape and will end on Sunday. 
The event consists of cuisine from Chengdu, Macao, Shunde and Yangzhou, and aims to share and promote food culture from each of the four cities. 
Thirty-six restaurants and cafés, and 25 other businesses are taking part in the event, such as TaiGenBao Madam Chan Shunde Cuisine, Beverly Seafood Restaurant, Shun Hin Seafood Hot Pot Restaurant, My Monolith Saloon, Tam Chai Yu Chun, and Estabelecimento de Comidas Chu Kei.
Macao Government Tourism Office Deputy Director Hoi Io Meng said that as the country has four Cities of Gastronomy now, including Macao, the event aims to promote Chinese cuisine globally. 
Shunde Federation & Commercial Union Association of Macau Chairman Ip Sio Man also said that there will be a food exchange programme next Tuesday afternoon at Wynn Palace for chefs from the mainland to give their thoughts about Chinese cuisine developments in the future. Ip also pointed out that there will be a charity banquet at Wynn Palace. The money collected from the food vouchers will be donated to local charity organisations, The Macau Post Daily reported.