Signal No. 1 hoisted as tropical cyclone lurks in South China Sea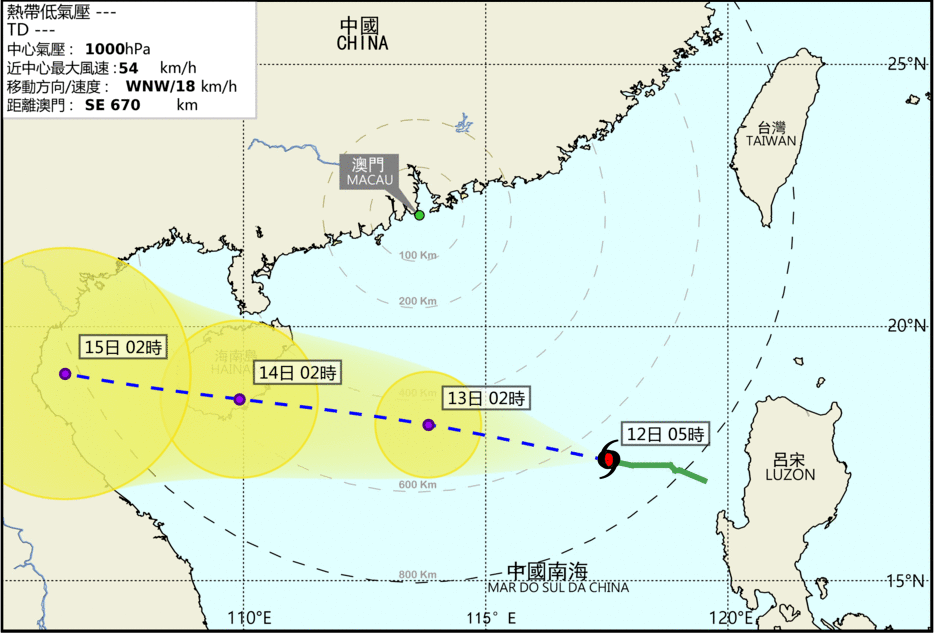 The Standby Signal No. 1 was issued at 10 pm Sunday evening as a tropical cyclone was lurking in the South China Sea about 760 kilometres southeast of Macao, but the possibility of issuing a higher signal before noon today was low, the Meteorological and Geophysical Bureau (SMG) said in a statement last night.
The statement said that the tropical cyclone was forecast to move west-northwest at about 18 km/h.
According to the bureau, the signal No. 1 was hoisted because the tropical cyclone, which appeared to be heading towards Hainan, may affect the city.
Hong Kong on Sunday evening also issued the Standby Signal No. 1.
(The Macau Post Daily/Macau News)
PHOTO © Meteorological and Geophysical Bureau (SMG)