The House of Macao Literature opens to public on Sunday
The House of Macao Literature opens to public on Sunday

Link copied
Treasure trove of city's literary achievements, as well as works by outstanding writers like Tang Xianzu and Camilo Pessanha, housed in statuesque century-old building.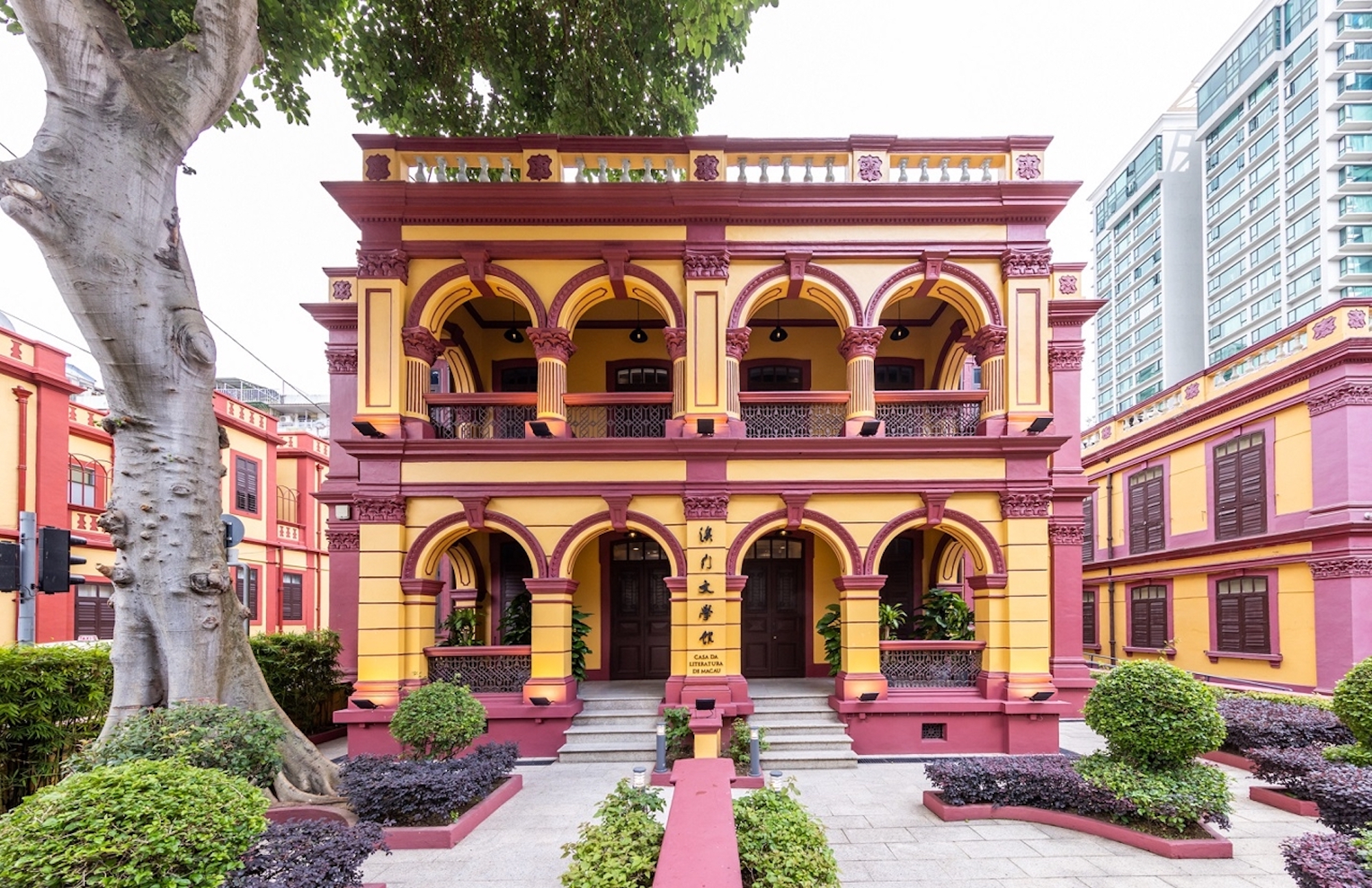 The House of Macao Literature will be inaugurated tomorrow afternoon and will open to the public on Sunday.
It has been established to promote the city's literary achievements and create an exchange platform in the field of writing via exhibitions and activities.
The House of Macao Literature is located between Tap Seac Gallery and Jao Tsung-I Academy. It is also part of the architectural complex 89-95G Avenida do Conselheiro Ferreira de Almeida, underlining that it is assessed as among Macao's "ensembles in the classified immovable properties".
The two-storey building was built in the 1920s as a residence for civil servants. It features a typical Portuguese colonial architecture design and comprises a permanent exhibition room, a reading room and inner and outer gardens.
The Cultural Affairs Bureau pointed out that the permanent exhibition room presents an overview of Macao's literature evolution and also showcases influential writers' works and original manuscripts. It also features several representative Chinese and Portuguese poets and writers such as Tang Xianzu and Camilo Pessanha, as well as different periods' literary associations and periodicals.
The exhibition's Wall of Book Covers represents the continuous evolution of Macao's literature.
The reading room offers a range of literary works and a selection of periodicals and children's books. There are two multifunction rooms on the second floor, with one exhibiting the Series of The House of Macao Literature. Venue reservations will also be open for activities such as small exhibitions, talks and film screenings.
A variety of activities will be launched by the bureau to celebrate the literature house's inauguration, The Macau Post Daily reported.