Studio City to open water park in May
Studio City to open water park in May

Link copied
New attraction heralds the start of summer as parent company continues with a wide-ranging renovation programme despite poor financial results in 2020.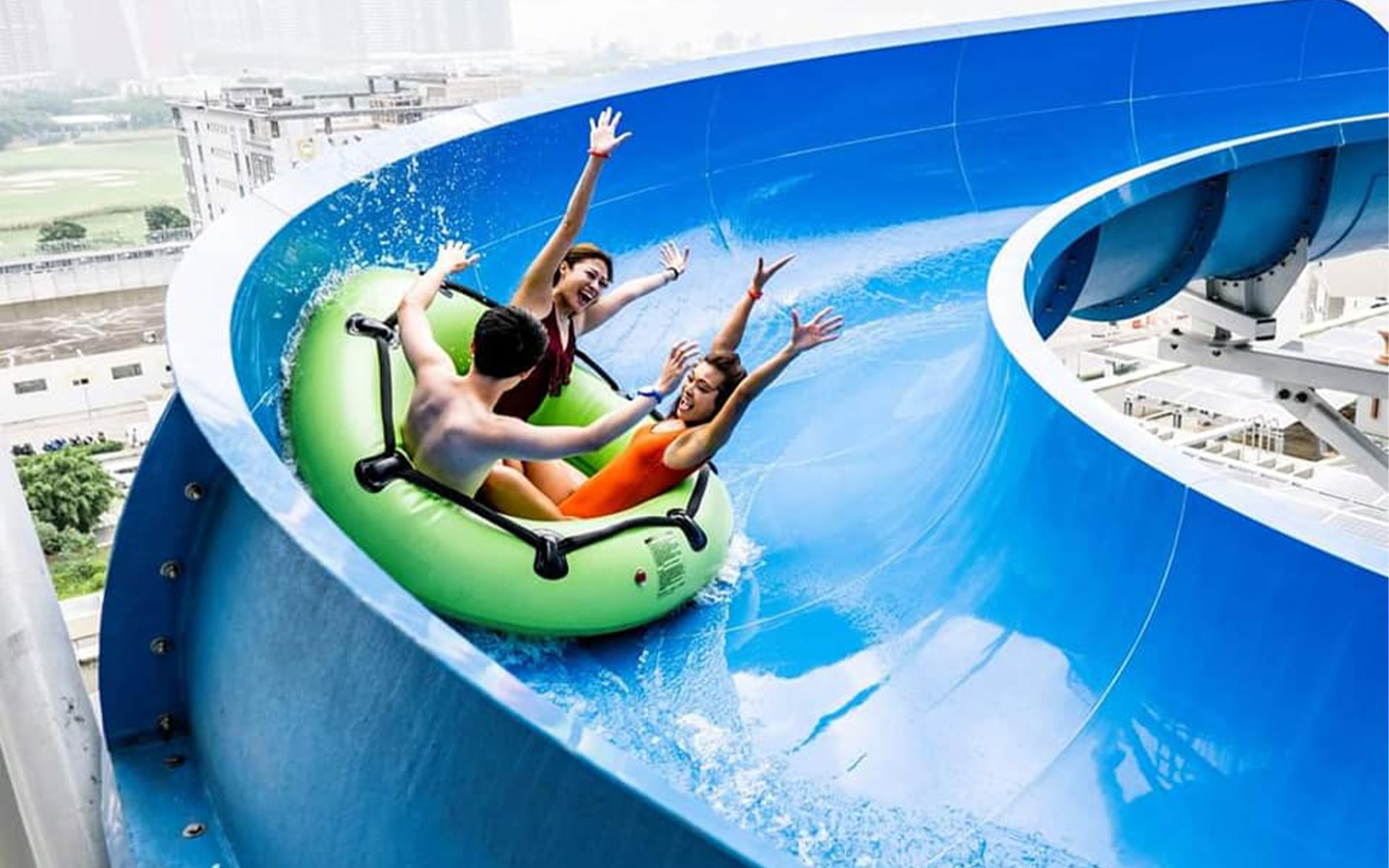 Studio City's new water park will open next month, part of an ongoing remodelling and renovation at the Cotai resort.
The park's main draw, the HighPoint Twister, is a 20-metre-high tower with slides for individuals and small groups.
Other attractions include the Golden Bucket, Riverscape, a 450-metre jungle river, and three white-sand beaches. The park also has the Little Lagoon, with four slides for children and their parents.
An unlimited access season pass, valid from the park's opening on 22 May until October, is currently on sale.
The park is part of the second phase of Studio City's expansion, which will include an extra 900 rooms and suites.
"Despite the impact of Covid-19, we remain firm in continuing our strategic development programme in Asia and around the world," said Lawence Ho,  president and CEO of Melco, Studio City's parent company, the Jornal Tribuna de Macau reported.
The new-look Studio City will also include a cineplex, restaurants, convention and exhibition space and play areas.
In parallel with Studio City's revitalisation on the other hand, Melco is updating its City of Dreams property on Cotai. The Nüwa hotel returned to operation on 31 March after being subjected to a year-long renovation, and The Countdown is now undergoing refurbishment as part of its brand change.
The changes at Studio City and the group's other hotels come in the wake of Melco's dismal 2020 financial results.
Melco International's accounts last year were marked by huge losses due to the pandemic. In information sent to the Hong Kong Stock Exchange, the company reported net losses of HK$ 12.38 billion, after having recorded profits of HK$ 1.77 billion a year earlier.
Net revenues fell 70.2 per cent to HK$ 13.42 billion compared to 2019, while EBITDA recorded losses of HK$ 1.20 billion. Despite "being severely impacted by a dramatic decline in tourism, temporary closure of casinos since COVID-19's outbreak at the start of 2020", the group remains "optimistic on the recovery of Macau and expect increased visitation in the near-term," a group spokesman stated.