Shenzhen-Zhongshan link set for 2024 opening
Shenzhen-Zhongshan link set for 2024 opening
The 24-kilometre-long, RMB 44 billion combined bridge and tunnel mega project will transform travel in the GBA.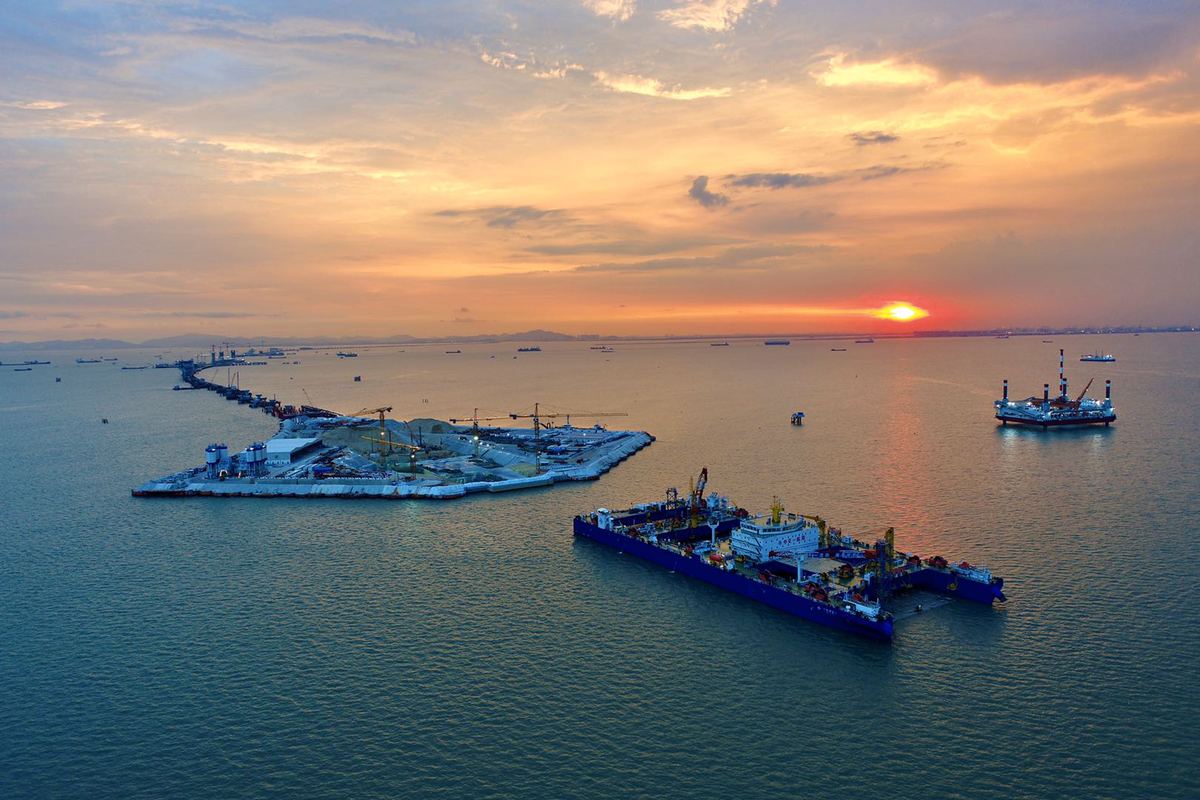 Travel time between Shenzhen and Zhongshan will be slashed to 20 minutes once the Shenzhong Link across the Pearl River is completed in three years' time.
Featuring two suspension bridges, two artificial islands and an underground interchange tunnel.
Founded in 2017, the project aims to improve traffic flow by offering a more direct connection between city clusters on both sides of the river, China Daily reported.
"During rush hour, it may take more time to travel around the highway in the north, which is often overloaded with vehicles – but the completion of the project will largely relieve traffic pressure in the area," said Chen Yue, deputy chief engineer of the Shenzhong Link.
The RMB 44.69 billion yuan ($6.38 billion) link will feature four traffic lanes in each direction and should be able to carry up to 90,000 cars a day and also provide adequate space for large vehicles.
Providing a more efficient way to travel across the river, the underground interchange, which sits beneath one of the artificial islands, is a major feature of the project.
"The bridges stop at the interchange, and vehicles will enter the 46-meter-wide immersed tunnel, the widest in the world," Chen said, adding that the design allows ships to pass up and down river.
As a step to advance infrastructure development in the GBA, the 24-kilometer-long mega project will connect Guangdong's three up-and-coming free trade zones of Qianhai in Shenzhen, Nansha in Guangzhou and Hengqin in Zhuhai.