Registered drug abusers drop 8 pct last year: govt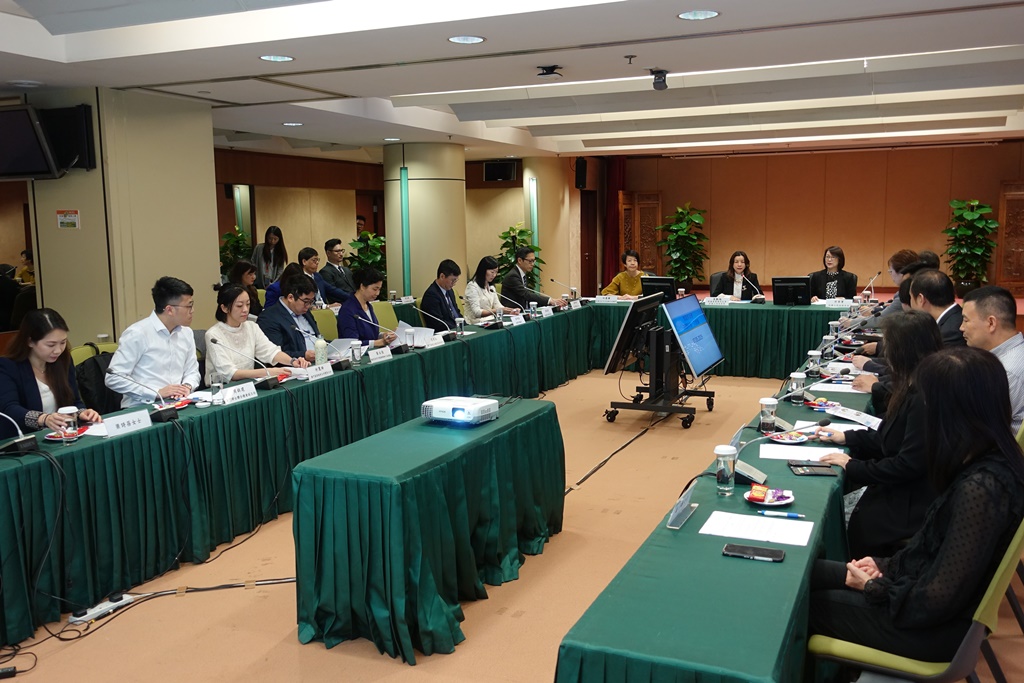 The number of registered drug abusers in Macau dropped by 8.2 percent year-on-year to 424 at the end of last year, with Methamphetamine (commonly known as "Ice") now being the "most popular" drug, the chief of the Social Welfare Bureau's (IAS) Department for the Prevention and Treatment of Gambling and Drugs, Lei Lai Peng, said on Tuesday.
Lei also said that the bureau was strengthening its cooperation in the fight against drug abuse and drug trafficking with other Greater Bay Area (GBA) cities.
This year's first plenary meeting of the government-appointed Narcotics Control Committee was held on Tuesday on the premises of the Education and Youth Affairs Bureau (DSEJ) in Nam Van to analyse the drug abuse situation in Macau, as well as last year's data collected by the Central Registration System for Drug Abusers, and the government's plans for new anti-drug measures.
Lei made the remarks while speaking to reporters after the committee's closed-door meeting.
Lei pointed out that according to the Central Registration System for Drug Abusers, the number of registered drug abusers last year was 424, down by 8.2 percent compared to 2017, adding that 24 of them were teenagers who accounted for 5.7 percent of all drug abusers.
Lei also said that 48.2 percent of the drug abusers took Ice last year, which has become Macau's "most popular" drug, adding that there has been a "significant" increase in the use of Ice since 2017.
More than 70 percent of drug abusers take drugs at home, at their friends' flats and in hotels, which was difficult to detect, Lei said, adding that, on average, drug abusers spent about 3,792 patacas on drugs per month last year. However, she pointed out that the amount they spent had "significantly" declined compared with 2017.
Moreover, Lei noted that the committee has been cooperating with various drug-abuse reporting units, such as public hospitals, law enforcement authorities and non-governmental organisations (NGOs) in the past few years.
20 reporting units
The committee and the various units share information about the city's drug-abuse cases with each other in order to improve their joint fight against drugs and efforts to tackle the drug issue, according to Lei, adding that Kiang Wu Hospital has recently been added as a new reporting entity, raising the number of reporting units cooperating with the committee to 20.
Responding to a reporter's question about cross-border drug-trafficking and drug abuse, Lei said that the committee was keeping a close eye on the situation, pointing out that several drug trafficking cases involving Hong Kong people have recently been busted by the local authorities.
Lei noted that the bureau has close ties with neighbouring regions and is strengthening its anti-narcotics cooperation with other GBA cities.
Judiciary Police (PJ) Criminal Investigation Department Chief Vong Chi Hong told reporters that the number of drug-trafficking cases appeared to be declining.
Vong was quick to add that several new border checkpoints have been put into service recently, which could make the fight against drug trafficking more difficult. However, Vong said he was confident that the government is capable to tackle the city's drug problem.