Qingmao border to Zhuhai opens 8 September
Qingmao border to Zhuhai opens 8 September

Link copied
New 24-hour, MOP 1.4 billion facility took 28 months to build and will significantly ease cross-border passenger congestion.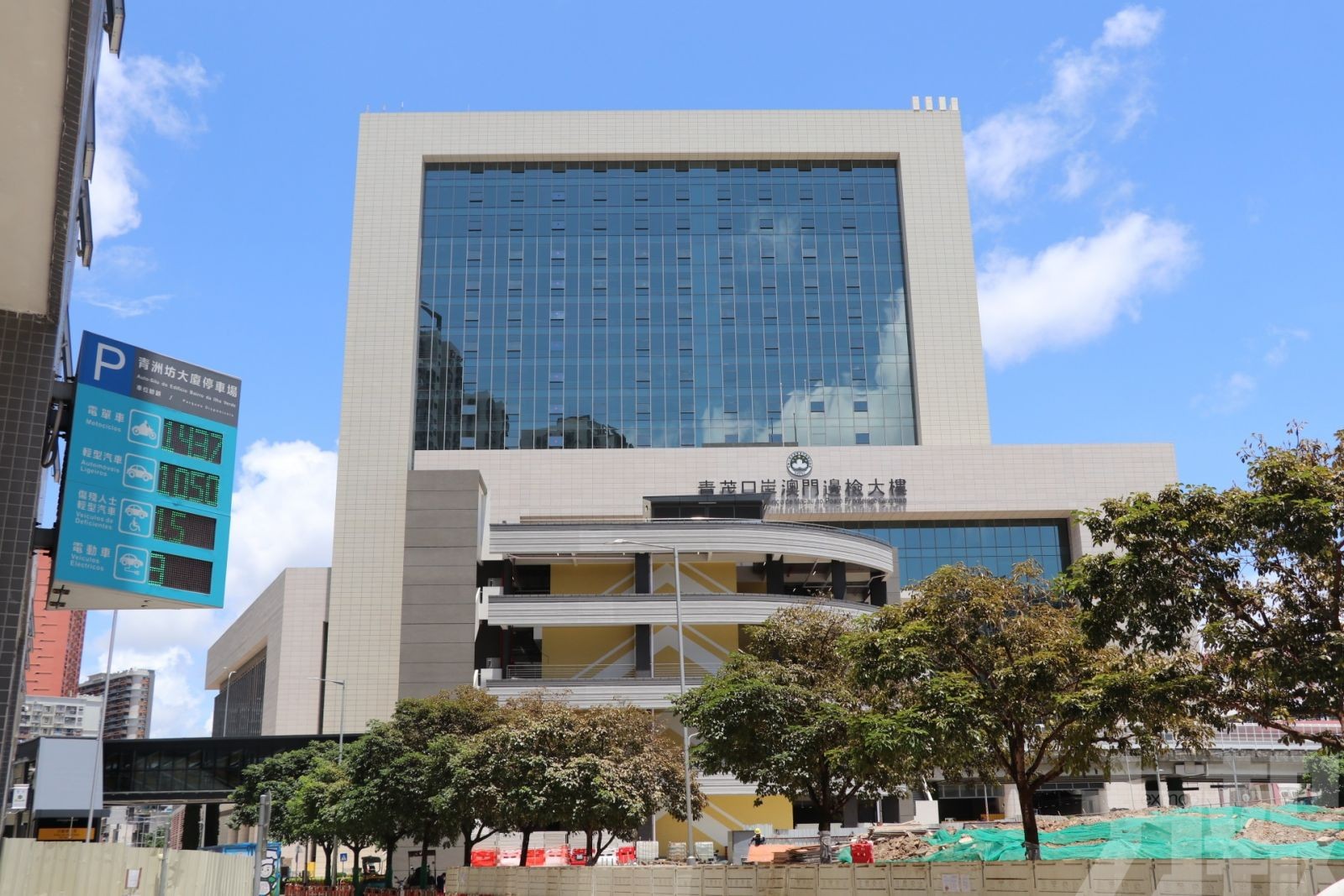 The New Guangdong-Macao boundary crossing point, known as Qingmao Checkpoint, will open on 8 September.
The Qingmao Checkpoint is located adjacent to the Border Gate Checkpoint, at the junction of Avenida do Comendador Ho Yin and Estrada do Canal dos Patos.
The new facility will operate round-the-clock, and implement a "Joint Inspection and One-Time Release" principle for Customs clearance.
The departure hall for travel to Guangdong is on the third floor of the checkpoint, and the arrival hall inbound to Macao is on the second floor.
For passenger clearance services, there will be 50 automated channels inbound and 50 automated channels outbound, and additionally, two staffed counters in each direction.
The Qingmao Checkpoint is designed to offer overflow capacity in support of the nearby Border Gate Checkpoint.
Macao ID holders, and tourists registered to use automated boundary-crossing channels under the "Joint Inspection and One-Time Release" principle, can opt to use the new checkpoint.
The new facility was built by Guang Dong Nam Yue Group, cost MOP 1.4 billion and took two years and four months to be completed.
With the addition of Qingmao, Macao will have six border crossing points with Zhuhai municipality.