Public consultation on land transport master plan due before July
Public consultation on land transport master plan due before July

Link copied
DSAT director Director Kelvin Lam Hin San aims to promote smart traffic and introduce more e-services.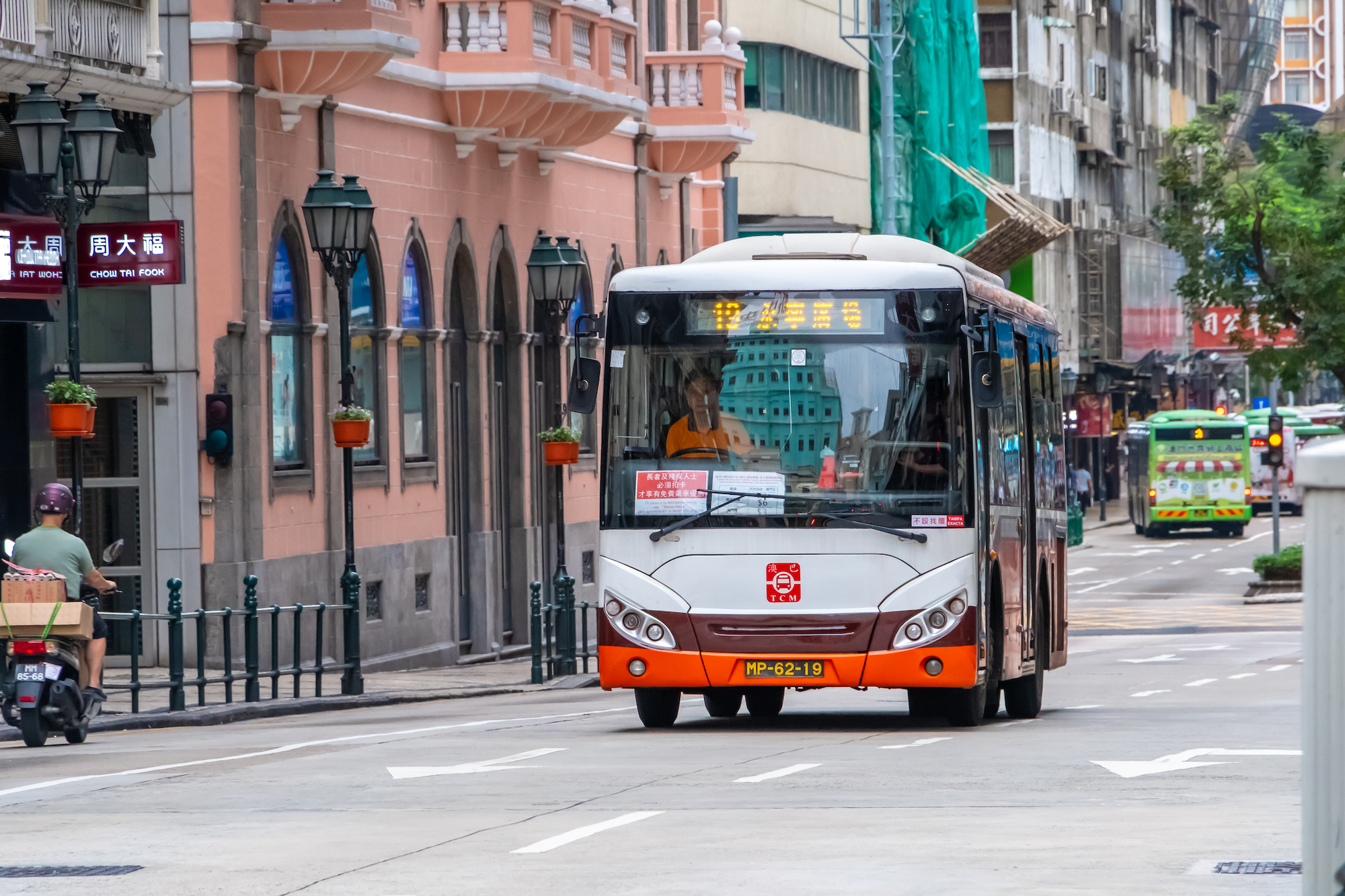 The government aims to launch a public consultation on the drafting of Macao's land transport master plan for 2021 to 2030 in the first half of this year, Transport Bureau (DSAT) director Kevin Lam Hin San has announced.
Speaking following a meeting of the Traffic Consultative Council, Lam said that the Macao government will draft its land transport master plan with reference to the "three-dimensional" traffic system in the nation's megacity of Chongqing which, he pointed out, is also a densely populated city with relatively limited space for road construction.
On the subject of public transport,  Lam said that "in accordance with the principle of making good use of the public coffers", the government spent MOP 970 million last year on subsidising the city's two public bus operators, which, he said, was less than that in 2020. According to Lam, there were 193 million public bus passengers last year, representing an average daily passenger number of 529,000, a 16 per cent increase over 2020.
According to Lam, the highest daily number of bus passengers last year stood at 646,000. Lam also said that November saw the highest average daily passenger number of any month in 2021, which stood at around 570,000.
Lam added that 46 extended-range electric public buses came into use last year, adding that 200 similar e-buses have been delivered to Macao and will come into service soon. After they come into use, new-energy public buses will account for more than 30 per cent of the two public bus operators' fleet.
Lam also noted that the first half of last year was the first assessment period after the government revised its assessment criteria on the city's public bus services.
According to Lam, both public bus operators, Transmac and TCM, saw their scores decreased. Transmac's score dropped to B- for the first half of last year from B for the second half of 2020, while TCM's score dropped to C+ from B during the same period.
Lam insisted that the latest assessment results of the two public bus companies' services were not very relevant to those in the previous assessment period since the government had since adjusted the evaluation criteria. However, Lam said, he was "satisfied" with the two bus companies' service performances, but he thought that their service quality could be further improved.
Looking at transport in general, Lam  said that his bureau will continue to promote smart traffic, such as by improving the collection of real-time traffic data, improving its alert and warning system about congested bus stops and increasing the number of smart traffic lights. Lam said that his bureau will gradually launch more e-services, such as renewing driving licences online.
Lam said that the government has improved the designs of 88 zebra crossings across the city over the past three years, and has started to improve the designs of 30 more zebra crossings in the city.
According to Lam, 61 large-scale roadwork projects will be carried out in thoroughfares this year, an 11 per cent increase year-on-year, such as a project making way for a rainwater pumping station in the southern area of the Inner Harbour, as well as road resurfacing work and the replacement of underground sewage and rainwater pipes in Rua de Pequim and in Rua de Luís Gonzaga Gomes in ZAPE.
Finally, Lam said that Macao does not have any law specifically regulating the use of electric wheelchairs, especially in terms of their speed limit. According to Lam, the government will propose to set a speed limit for electric wheelchairs in its future amendments to the Road Traffic Law, adding that the speed limit is six kilometres per hour in many countries and regions.
Lam said that his bureau will communicate with members of the Traffic Consultative Council and other sectors in civil society about how to regulate the use of electric wheelchairs.
Lam underlined that electric wheelchairs are medical aids used by pedestrians, meaning that by law they should only be used on pavements and should not travel on the road. Nevertheless, Lam said, electric wheelchair users can move out onto the road if the pavement is too narrow, but they should return to the pavement as soon as possible.
Lam acknowledged that many roads and streets in Macao are very narrow, so his bureau will study how to create a more friendly environment for the use of electric wheelchairs, The Macau Post Daily reported.