Popular tree and shrine at Hotel Estoril to be preserved
Popular tree and shrine at Hotel Estoril to be preserved

Link copied
Government agrees to public request to save tree and shrine as hotel is demolished to make way for a new Central Library.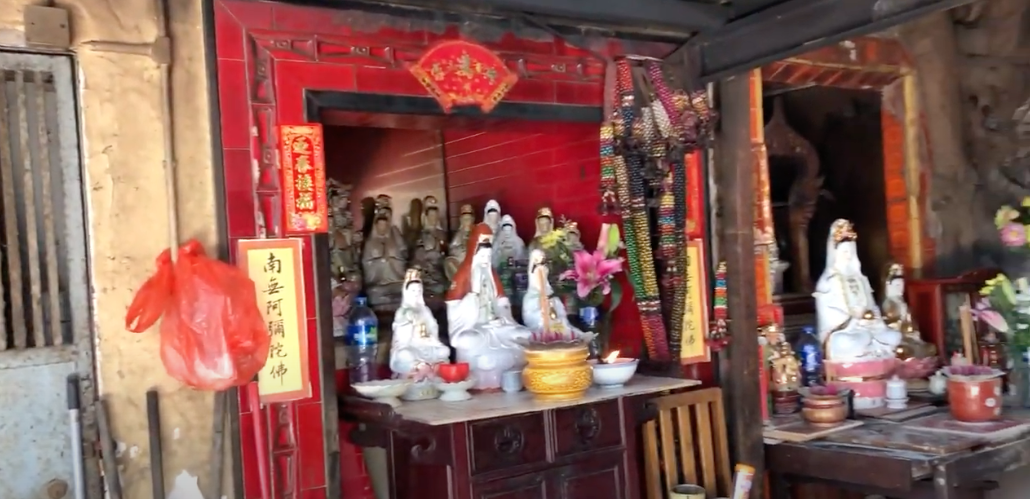 The government has agreed for the first time to preserve a tree growing near a shrine at the former Hotel Estoril, even though it has not been given official protection.
The shrine has been an object of veneration for more than half a century at the hotel, which is being demolished to make way for a new Central Library, and will be moved to a new location nearby.
Cultural Affairs Bureau President Leong Wai Man said that the shrine was originally built by Thai people in the late 1970s to honour the four-faced Buddha but gradually became a shrine to a number of divinities. 
Leong said that the shrine will be relocated once construction starts on the new Central Library, adding that the reason for its relocation is due to the shrine not being "a proper one" and being "disorganised" as it is dedicated to multiple gods. 
Leong noted that the shrine is a fire hazard, which could pose problems for the new library, pointing out that if the shrine is not relocated, the construction work on the library could damage it.
Leong acknowledged that the shrine's history and culture are respected by the people in the neighbourhood, so it was decided to relocate it close to its original location. Leong stressed that the relocation will be carried out and managed by the area's mutual help association. 
Leong also said that the tree growing close to the hotel's exterior wall near the shrine would be preserved, even though it is only around 50 years old so that it does not qualify to be listed as one of the city's protected old trees. She added that the tree will be shored during the construction in order to keep it intact. 
Leong added that the new library will reserve a 22-square-metre space for the old tree, therefore reducing the library's construction area.