Philippine Consul General vows to continue repatriation flights
Philippine Consul General vows to continue repatriation flights

Link copied
After another 203 repatriates were flown home yesterday, Filipino non-resident worker population in Macao stands at 27,650.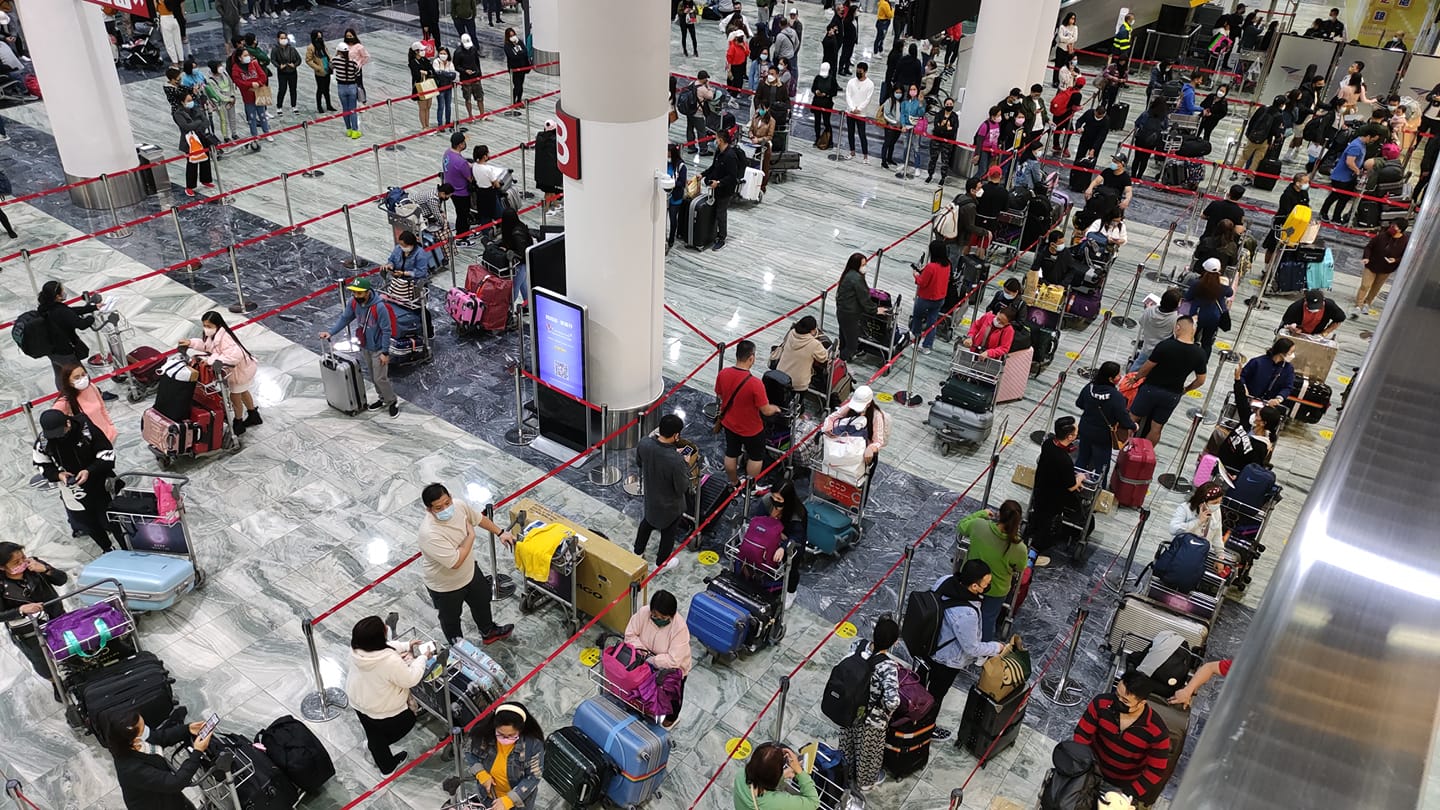 The Philippine Consulate General's 28th repatriation flight took place yesterday, carrying 203 more Filipinos home from Macao. The total number of repatriates since March 2020 has now reached 5,558.
Following the country's easing of health protocols for "fully-vaccinated arriving passengers", yesterday's flight was the first to land at Ninoy Aquino International Airport (NAIA) in Metro Manila since last July.
The remains of three Filipinos who died in Macao were also taken home on the flight, the Consulate General said.
Consul General Porfirio M Mayo, who led the consular team assisting passengers at check-in, renewed the consulate's commitment to continue the "repatriation programme" until the resumption of regular commercial flights between Macao and the Philippines.
Mayo said that the programme will continue for all Filipino compatriots in the city who want to return to their families in the Philippines.
According to the Labour Affairs Bureau, 27,650 Philippine non-resident workers were living in Macao at the end of January this year, compared with 34,086 at the end of the same month in 2020, a decline of 6,436 over two years, the Macau Post Daily reported.