Panda Santa Tree sustainable alternative to live Christmas tree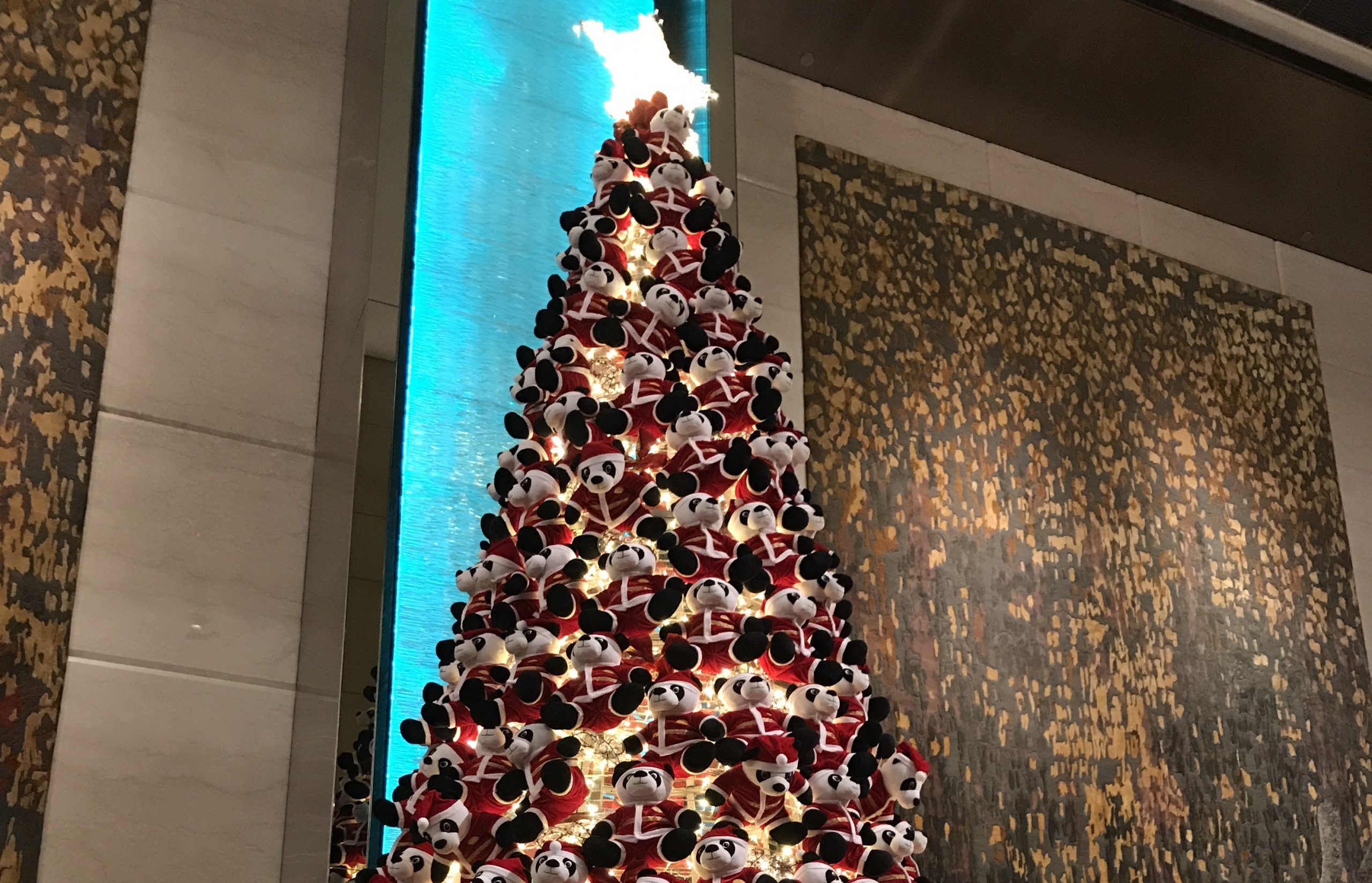 As part of its sustainability efforts to care for the environment, Mandarin Oriental decided not to use a live Christmas tree this year, instead, it is presenting the MiniMO Santa Panda Tree.
It is 16 feet tall and bedecked with more than 400 MiniMO Panda bears clad in customised Santa Claus costumes."This structure is made from metal mesh wire and intertwined with LED lights," said Jill Goh, General Manager of Mandarin Oriental, Macau.
Guests can take home a limited edition MiniMO Panda at HKD 300 and nett proceeds will be donated to MINDSET. MINDSET is the Jardine Matheson Group's philanthropic initiative established to make a difference in the area of mental health. The programme aims to raise awareness and of mental health issues and to change attitudes, while at the same time providing practical support for charitable initiatives in the sector.
MINDSET's initiatives are focused on Education and Prevention, Reintegration, Community Awareness and Fund Raising, Promotion at Group Companies and Financial Support.
A large card replica of the panda will be provided for guests to write their special message which will replace every panda sold.