New self-service kiosks cut red tape for non-resident workers
New self-service kiosks cut red tape for non-resident workers

Link copied
NRWs holding new-style ID card can use any of five kiosks to complete Authorisation to Stay as a Worker renewal formalities.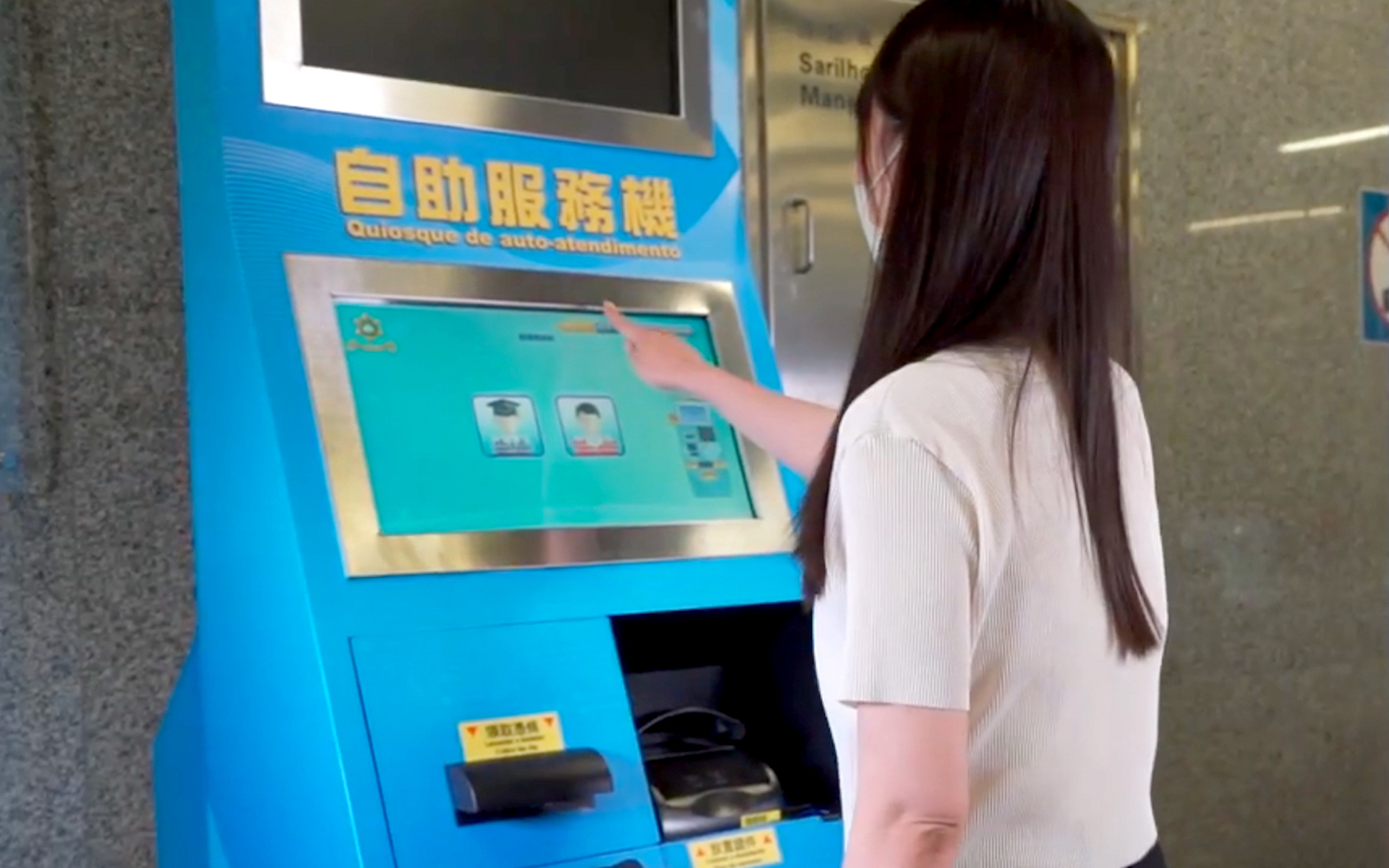 Eligible non-resident workers (NRWs) will shortly be able to use self-service kiosks to complete Authorisation to Stay as Worker renewal formalities.
According to the Public Security Police (PSP), a new style of Non-resident Worker's Identification Card was introduced in March last year, which the police used to improve procedures and provide more convenient administrative services for both employers and employees. The self-service renewal's launch aims to further improve the PSP's services and is being carried out with the support of the Public Security Forces Affairs Bureau (DSFSM).
From Thursday this week, after the employers' submission of non-resident employees' renewal applications and followed by their approval, those holding the new style of non-resident worker's card are not required to replace them and may use the PSP's self-service kiosks.
Upon scanning their cards and travel documents for verification, the system will automatically update their Authorisation to Stay as Worker validity and issue a new Authorisation to Stay slip.
The five kiosks are currently available at the following locations: Immigration Department Building in Pac On (24/7); Macao Government Services Centre – PSP's service area in Macao and Taipa (Monday to Friday, 9 am-6 pm); Barrier Gate Checkpoint (6 am to 1 am); Police Station of ZAPE Subdivision (24/7); and University of Macau Police Station of Coloane Subdivision (24/7).
The current service is for non-resident workers and students studying in local tertiary institutions. The kiosk locations will gradually be increased with 24-hour operating facilities to be given priority. Moreover, the PSP, which runs the Immigration Department, said that it will continue to expand the kiosks' applications and functions, The Macau Post Daily reported.