MOP 8,800 on offer for motorcycle owners to switch to electric
MOP 8,800 on offer for motorcycle owners to switch to electric

Link copied
Environmental Protection Bureau officials give scheme an extra push, promising to install more charging points around the city.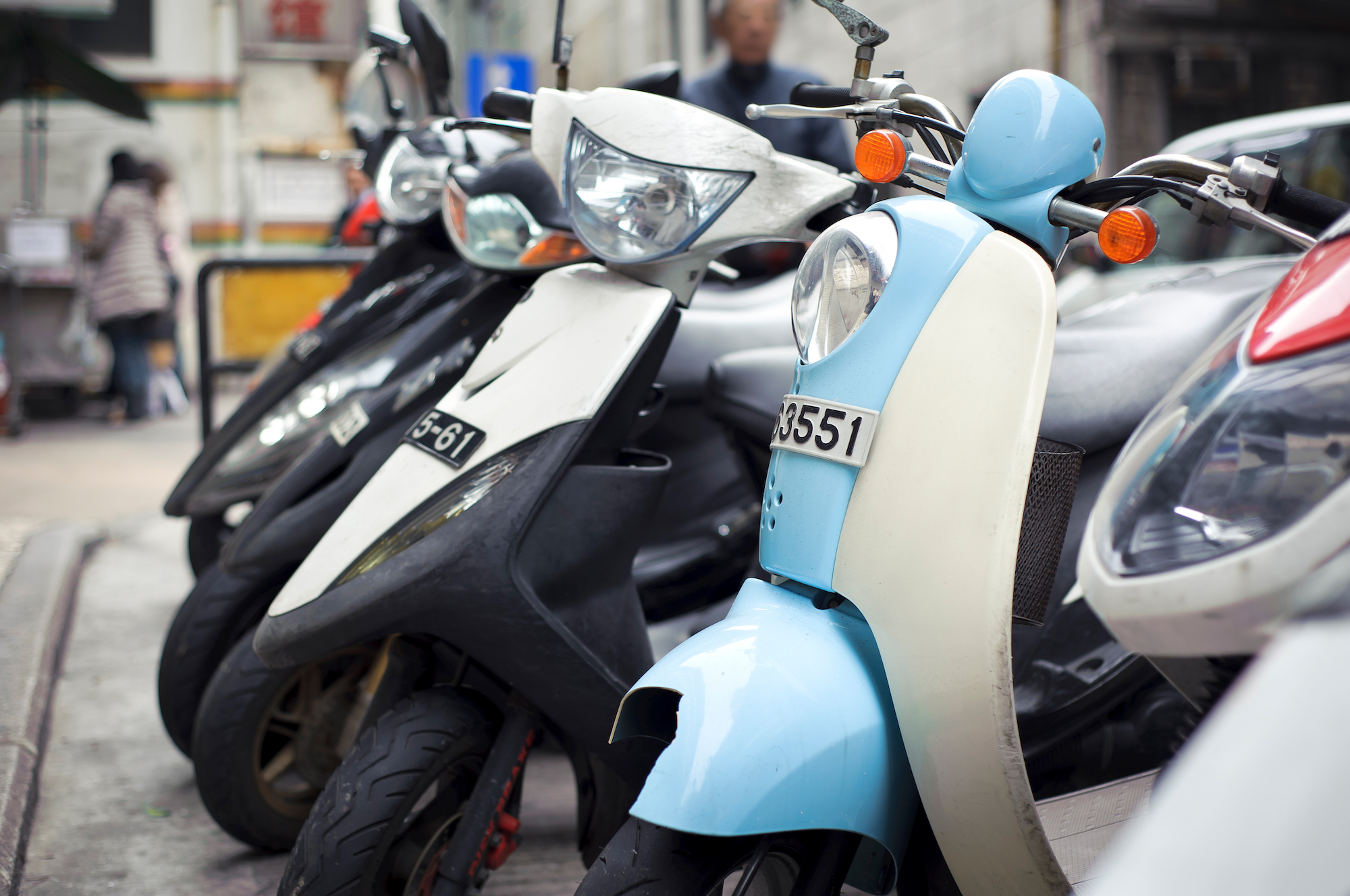 Motorcycle owners can save up to MOP 8,800 when they replace their old machine with a new electric one under a new scheme from the Environmental Protection Bureau (DSPA).
The scheme offers a straightforward subsidy of MOP 3,500 and exemption from vehicle registration fees of up to MOP 5,300.
Potential beneficiaries can submit their applications for the subsidy from Tuesday next week to 31 December.
Under the scheme, owners who first registered their motorcycle on or before 30 June 2009, which has never been deregistered, will be eligible for a subsidy of MOP 3,500.
In addition, motorcycle owners who benefit from the subsidy will be exempted from paying the new vehicle's first registration fee – which is MOP 3,600 for "light" motorcycles and MOP 4,400  for "heavy" motorcycles – and the fee for its temporary vehicle registration plate, which costs MOP 900.
The bureau reaffirmed that the subsidy scheme aims to encourage owners to replace their old motorcycles that produce a higher level of emissions with a new electric one, so as to promote the use of e-motorcycles, with the ultimate goal of further improving the city's air quality and meeting the central government's "double carbon" goal – the nation's goal of peaking its carbon emissions by 2030 and achieving carbon neutrality by 2060.
DSPA officials pledged that the government will continue installing more charging facilities for e-motorcycles at suitable locations in the city, with the aim of promoting the use of e-motorcycles, The Macau Post Daily reported.