Macao observatory responds to online typhoon rumour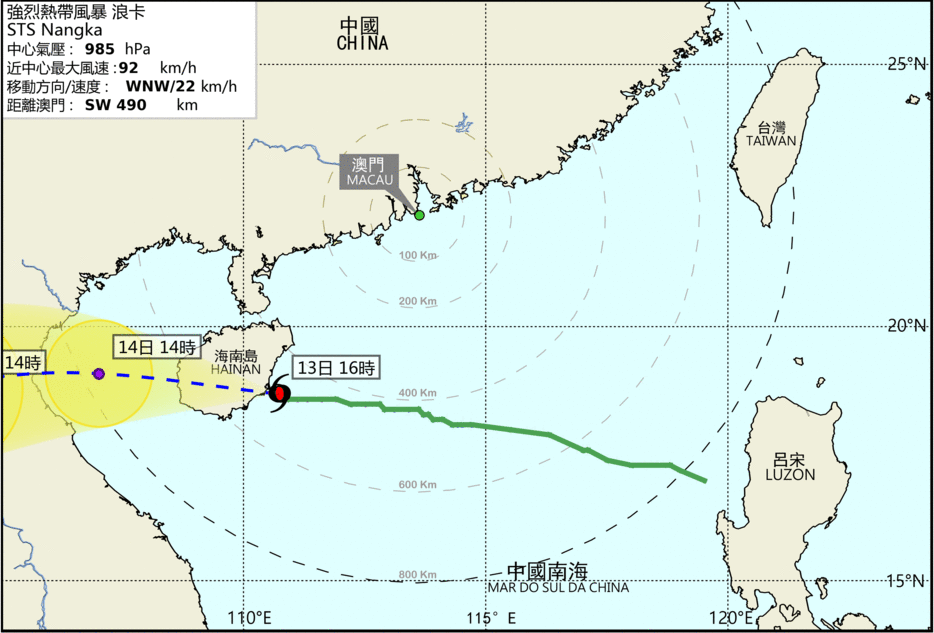 The Macao Meteorological and Geophysical Bureau (SMG) issued this afternoon a clarification on an online rumour about the purported lowering of Typhoon Signal No. 8  tonight.
"Regarding the rumour circulated on the internet that the SMG would issue Tropical Cyclone Warning Signal No. 3 at 8 pm tonight, the SMG hereby clarifies that the situation of Typhoon Nangka is still being evaluated, and there is currently no confirmed time for issuing Tropical Cyclone Warning Signal No. 3," the local observatory said in a statement.
The weather station urged the public to pay close attention to its latest official news.
The Typhoon Signal No. 8 was hoisted at 7:30 am today when it replaced the Signal No. 3 that had been hoisted on Monday.
Meteorologists in Hong Kong and Macao have pointed out that the hoisting of the signal No. 8 is due to the fact that this time a typhoon and a monsoon are occurring simultaneously.
(The Macau Post Daily/Macau News)
PHOTO © Macao Meteorological and Geophysical Bureau (SMG)