Macao-Jiuzhou ferry starts running today
Macao-Jiuzhou ferry starts running today

Link copied
Second new service to Zhuhai will ease travel to Guangdong; passengers warned to observe Covid-19 precautions.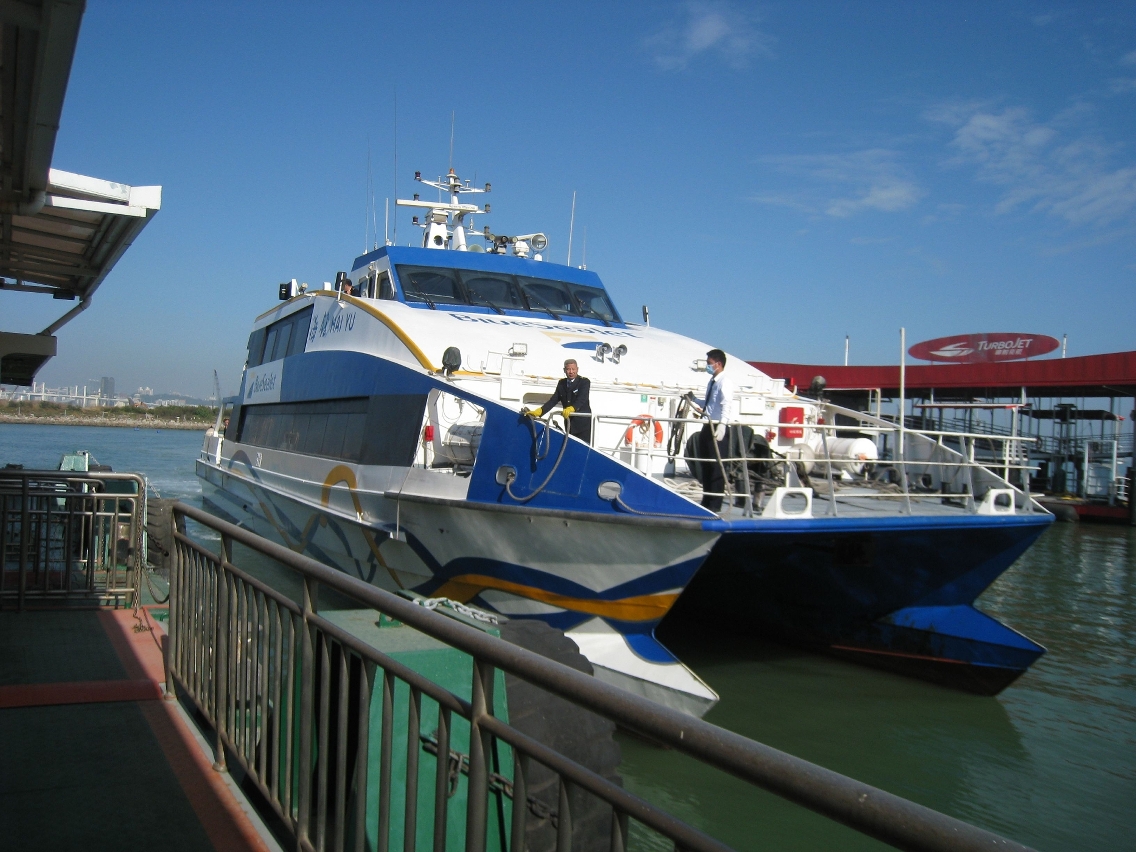 A new ferry route between the Macao Inner Harbour Ferry Terminal and Jiuzhou Port in Zhuhai is due to set sail today.
A spokesman for the Marine and Water Bureau said this marks the second new ferry route between Macao and Jiuzhou, following the launch in March of a link from Taipa Ferry Terminal in Pac On.
Yuet Tung Shipping will be operating the ferries between the two cities, and the company has completed a series of preparations to ensure the safety of passengers. 
The ferry sails once a day from Jiuzhou port at 3:30 pm, and once from Macao at 4:30 pm. Single economy tickets start at MOP 58, with round-trip superclass tickets costing MOP 195.
The bureau has told the security guards at the terminal to comply with the Health Bureau and Macao Customs Service guidelines on Covid-19 prevention, while urging cleaners to disinfect the public area of the terminal frequently.
The bureau reminded all passengers to display their valid Macao Health Code when they go through immigration facilities as well as a valid nucleic acid test result, adding that passengers must wear their facemasks at all times during the trip as the shipping company reserves the right to refuse anyone who does not follow the guideline to board the vessel.