Macao extends Covid-19 quarantine from 14 to 21 days (Update)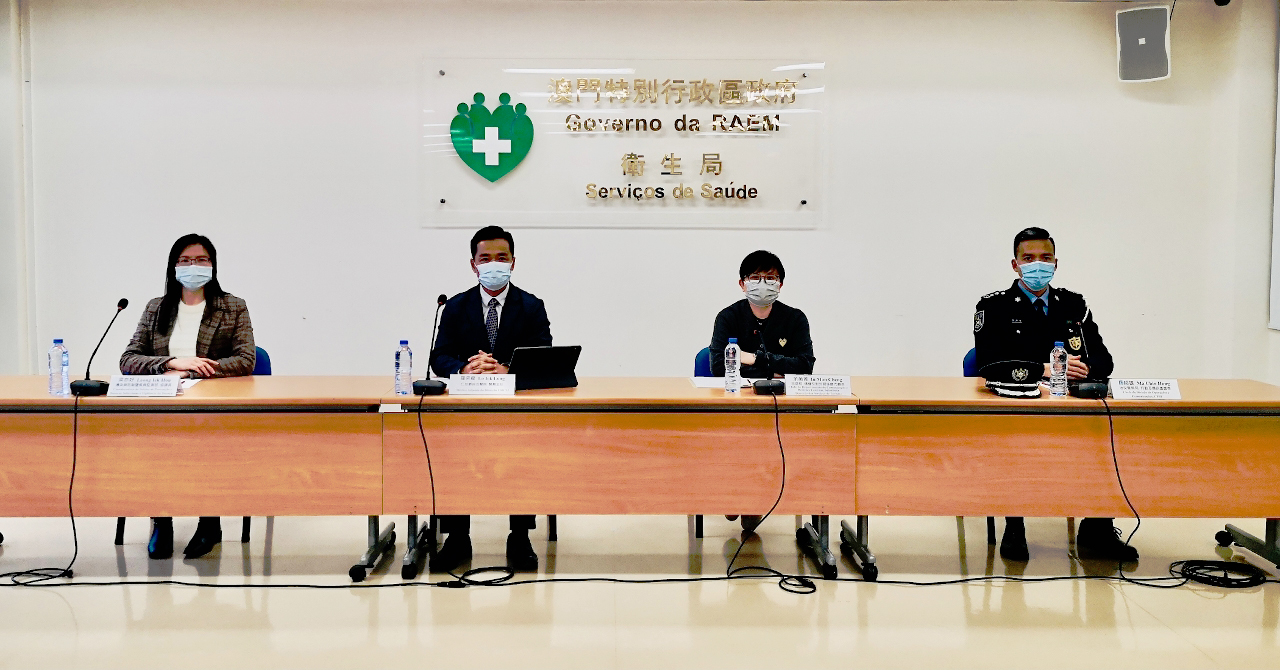 Macao's Coronavirus Response and Coordination Centre announced at a special press conference Monday night that the government has decided to extend the mandatory novel coronavirus quarantine period for arrivals from Hong Kong and the rest of the world except mainland China and Taiwan from 14 days to 21 days.
The new measure took effect at 10 pm.
Officials said the measure was warranted due to a new, highly contagious strain of Covid-19 in the UK and the overseas reports about the transmission of the novel coronavirus by people after they had completed 14 days of quarantine.
The 21-day quarantine applies to all arrivals in Macao from places other than the Chinese mainland and Taiwan, the officials said. Existing regulations remain in place: only 14 days of quarantine will be required for arrivals from Taiwan, while those arriving from the mainland will only have to prove that they tested negative for Covid-19 before entering Macao. Those who have been in an area in the mainland where Covid-19 has recently been confirmed also need to undergo 14 days of quarantine in Macao, according to the press conference.
Asked by the Macau Post Daily about a possible loophole in the new regulation regarding Hong Kong residents who even after the new measure would have been able to enter Macao after spending just 14 days in the mainland, the officials announced at the very end of the press conference that from now on Hong Kong residents would only be allowed to enter Macao quarantine-free after spending 21 days in the mainland. Previously, 14 days sufficed.
All those in 14-day quarantine in Macao before Monday's new measure were announced will have to spend an additional 7 days at a government-designated quarantine hotel.
The number of Covid-19 tests for those in quarantine will be increased from two to three, the officials said, in accordance with their extended quarantine period.
First-time quarantine for local residents is free of charge.
Macao has confirmed just 46 Covid-19 cases since late January. The Health Bureau has classified 44 of the cases as imported and two as cases "connected to imported" ones. The last Covid-19 case was confirmed in Macao on 17 July.
Foreign nationals without a local residency permit have been barred from entering Macao since 18 March. Special entry rules have been set up for citizens from Hong Kong, mainland China and Taiwan arriving in Macao. Quarantine and medical observation regulations have been in place since early March.
The government launched a subsidised sale of facemasks to residents and non-resident workers in late January that it has continued to date.
(The Macau Post Daily/Macao News)
Photo by Government Information Bureau (GCS)